The story of Amazon Prime in India- as told through three charts
Published on: Jul 2019
On the occasion of the Prime Day sale event, we conducted research around the scale of Amazon Prime in India, key messages from which are shown below.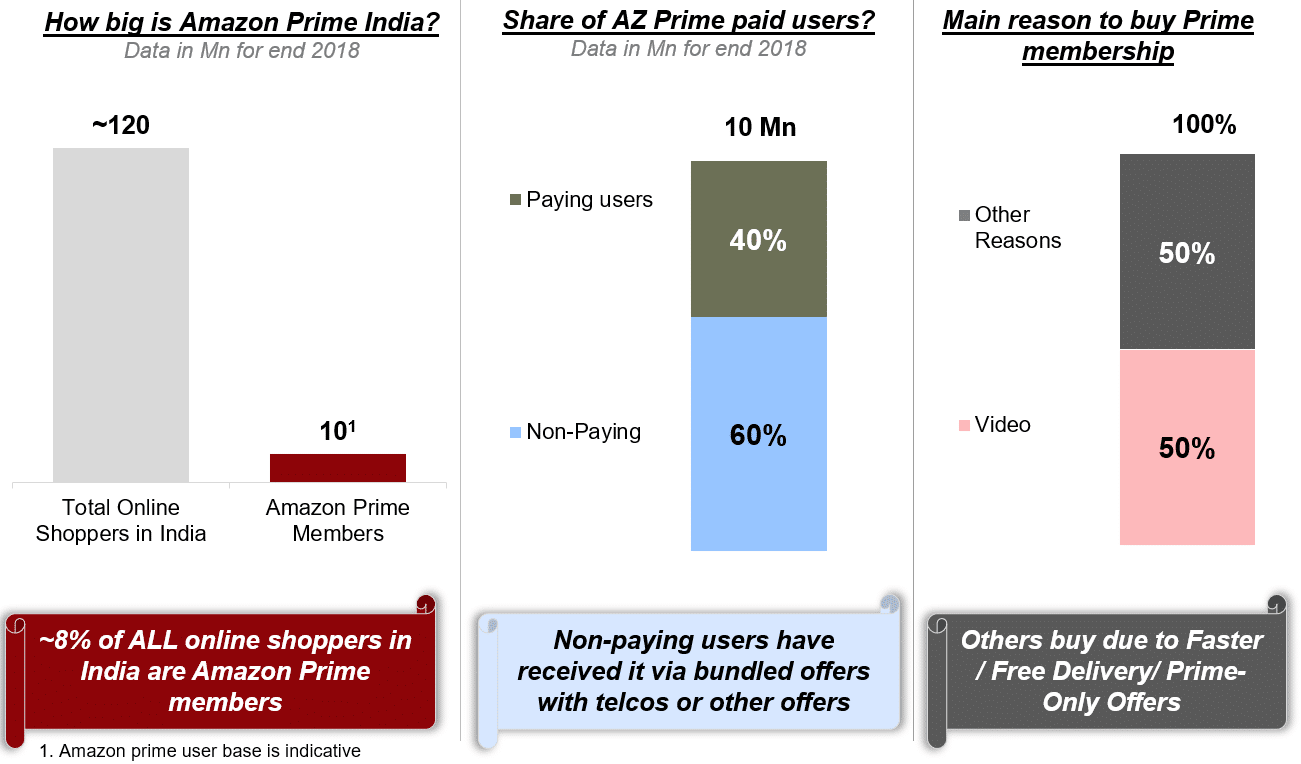 ---
What do users of long-form video platforms consume?
Our research on consumers of long-form video platforms in India brings out what genres they prefer to consume on each of the major platforms.
The biggest message is around Netflix being the platform where users report maximum diversity in terms of genres consumed, while usage of MX player is more in certain genres. Amazon Prime is somewhere the middle.
This could be indicative of both the genre diversity available on each platform and also the type of user mix each has.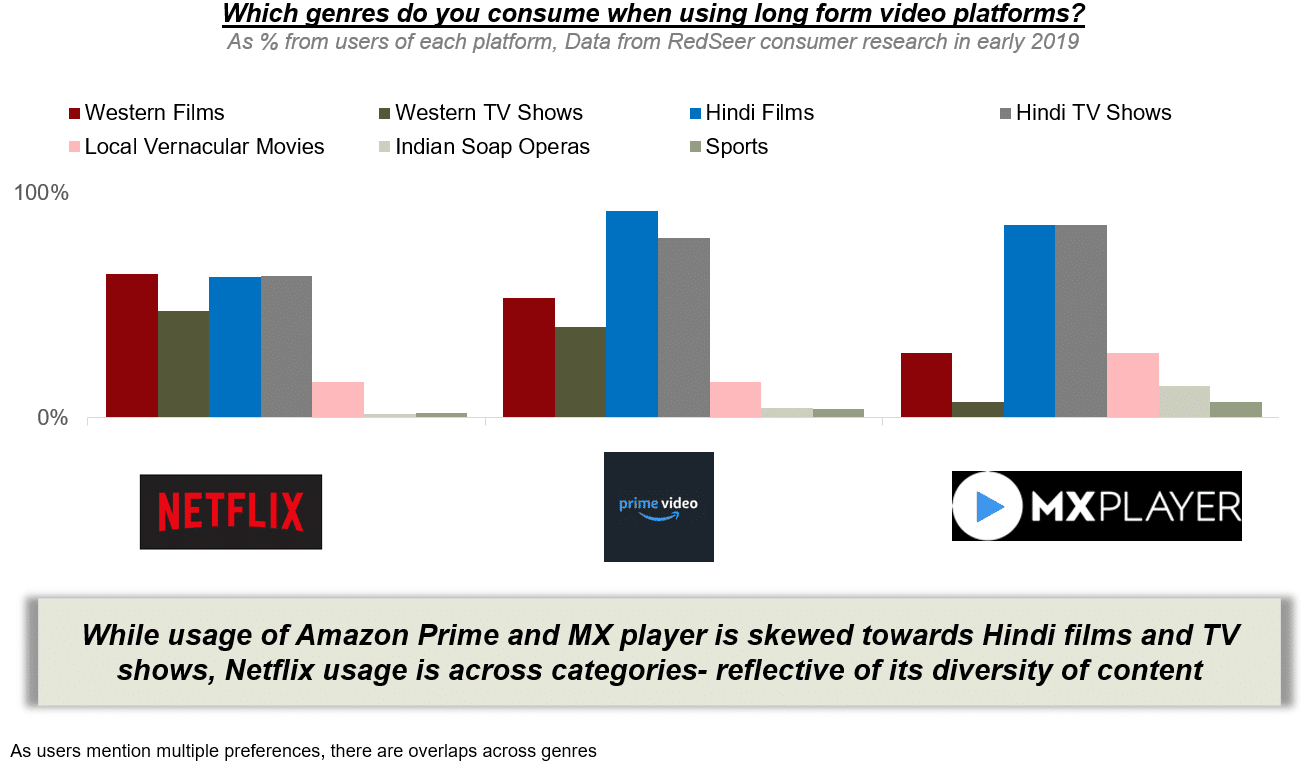 ---
The state of e-logistics in India- Breaking down the 94 Mn shipments processed in April 2019
In our latest update on the e-logistics space in India, we breakdown the industry with three big charts. Key messages from these charts-
Reverse shipments account for ~8% of all e-logistics, indicative of total return rates

COD shipments are 55%, down from 70+% a few years ago

Fashion dominates the category mix as expected, with electronics being #2
In-house logistics mix grew to 57% in the month vs an avg 2018 figure of ~50%