Despite the significant growth of digital technology and the high adoption of smart devices in the MENA region, music streaming has yet to reach the same level of popularity as other parts of the world. However, this presents an opportunity for the music industry to tap into the untapped potential of the region's market. With the emergence of new music streaming platforms, the industry is taking steps to reshape the future of music consumption in MENA.
In this article, we'll explore the top trends and platforms that are paving the way for a new era of music streaming in the region. 
1. Streaming is revolutionizing the music industry on a global scale, with the MENA region emerging as a key growth market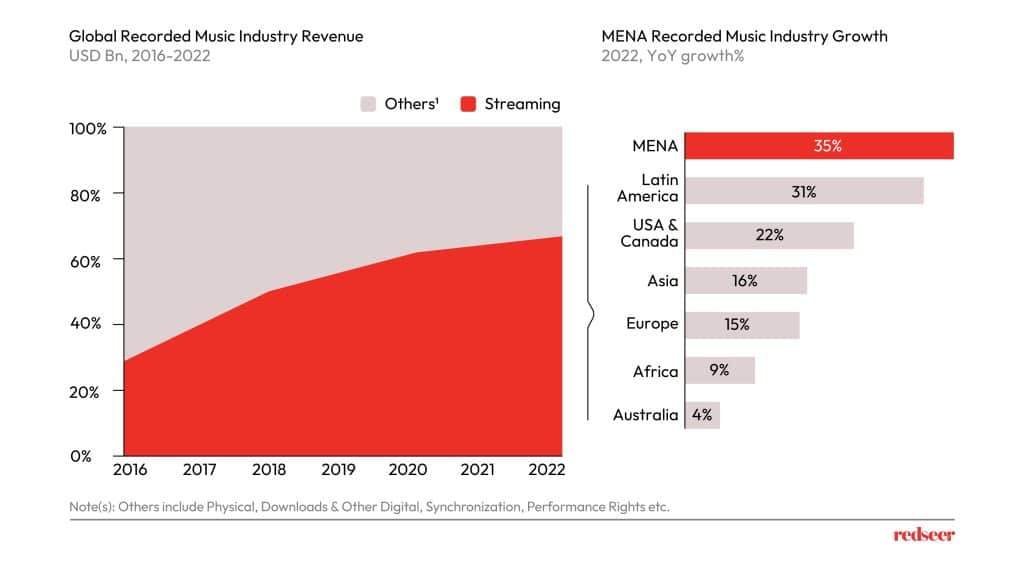 The MENA region is experiencing significant growth in music streaming, driven by a combination of factors such as the rising adoption of streaming platforms among the young population, the demand for Arabic music, high smartphone usage, and the growing popularity of short-form videos, which gives exposure to new music. 
2. However, the music streaming is currently underpenetrated & restricted to a few dominant cohorts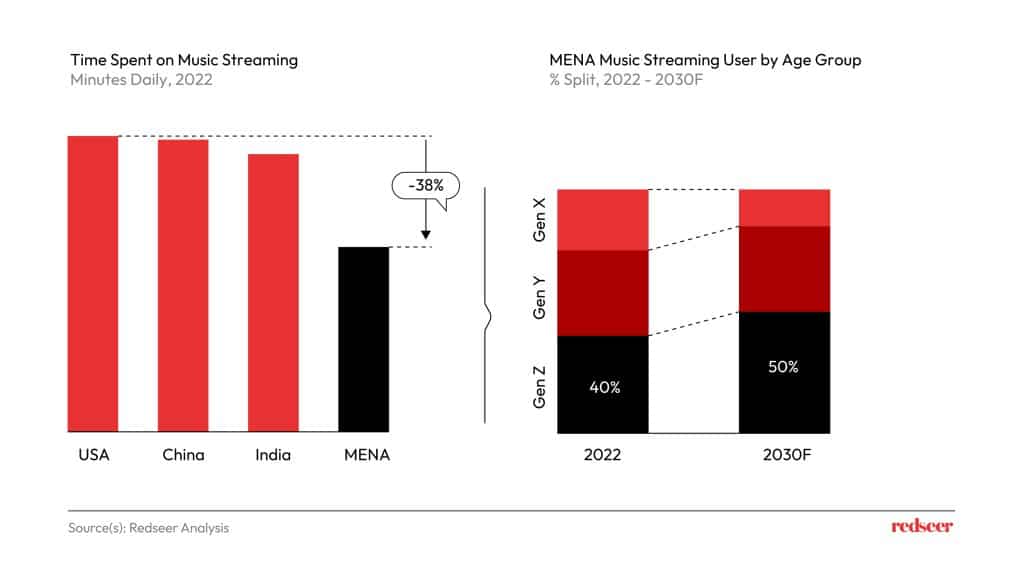 Despite the rising popularity of music streaming and the increasing number of streaming services available, time spent is still lower than global benchmarks. The current userbase is also skewed towards Gen Z. This trend is expected to continue, with Gen Z remaining a key cohort driving growth in the market.
3. Rapid user adoption of music streaming platforms is expected to unfold in the region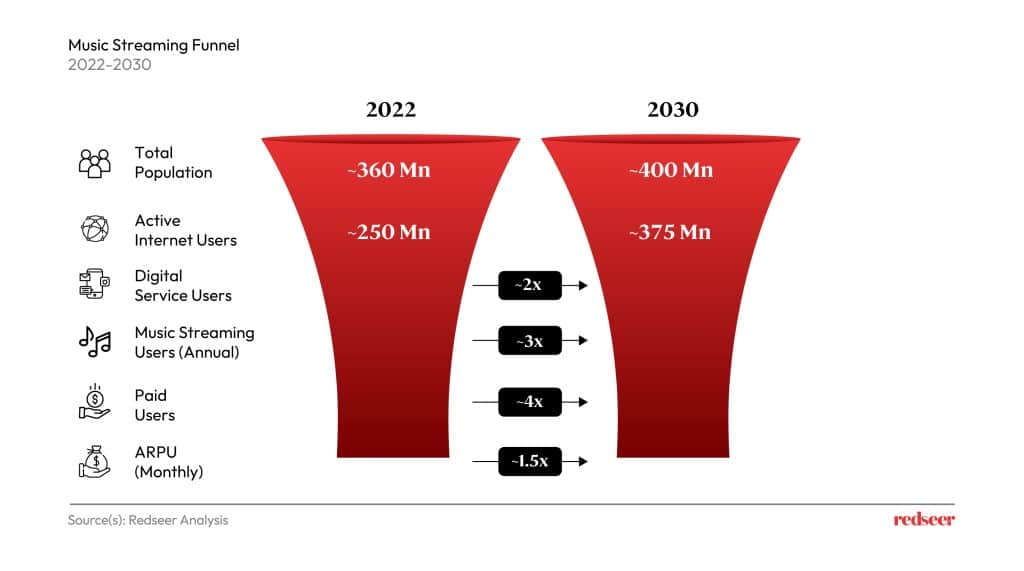 The MENA region represents a unique opportunity for music streaming platforms as rapid user adoption is expected to unfold in the coming years. With the region's young and tech-savvy population showing a strong affinity for digital music consumption, it is expected that adoption rates will continue to rise in the coming years. 
4. This will boost the music streaming sector to surpass $ 0.5 Bn mark by 2030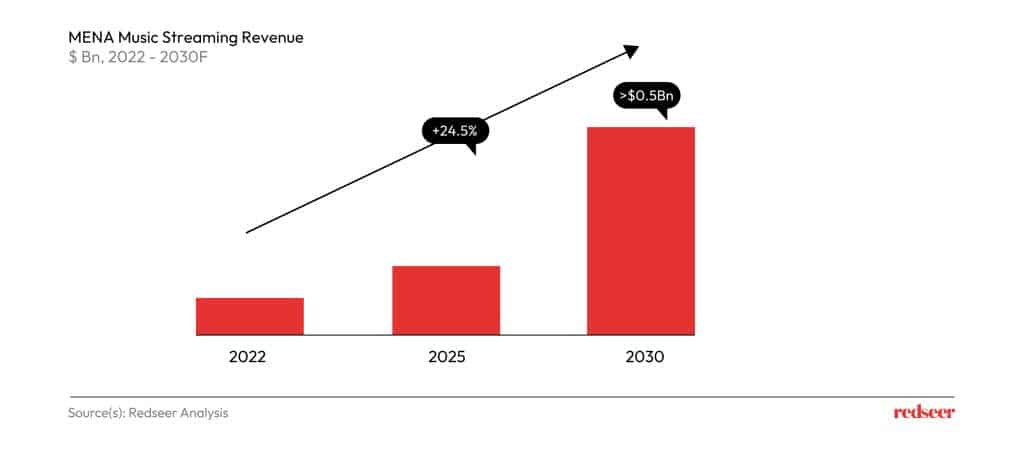 MENA music streaming is expected to grow at a CAGR of 20-25% in the next 8 years, driven by the rise in free users, which will mainly come from Gen Z. Additionally, the overall time spent is expected to rise by 40% in the next 8 years. This presents a significant opportunity for streaming platforms to expand their user base and capture a larger share of the market.