Mar, 2017
RedSeer Perspective on Online Travel market in India
India, which has the world's second fastest growing GDP, will produce one of the world's largest high income pool Real GDP Growth(2005-2015) Indian households with annual income >USD 50k(2005-2015) Indian travel and tourism market is 42 billion USD industry growing with a CAGR of 10.2% over the next 10 years Indian Travel and Tourism Industry- … more
---
India, which has the world's second fastest growing GDP, will produce one of the world's largest high income pool
Real GDP Growth(2005-2015)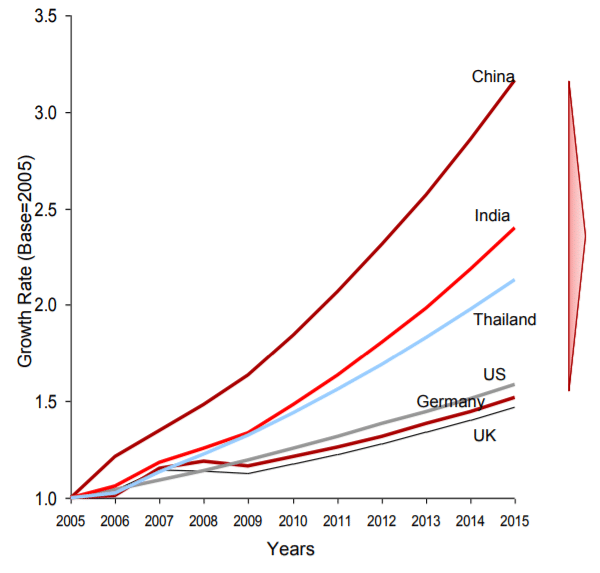 Indian households with annual income >USD 50k(2005-2015)

Indian travel and tourism market is 42 billion USD industry growing with a CAGR of 10.2% over the next 10 years
Indian Travel and Tourism Industry- Market Size
(2010-2020)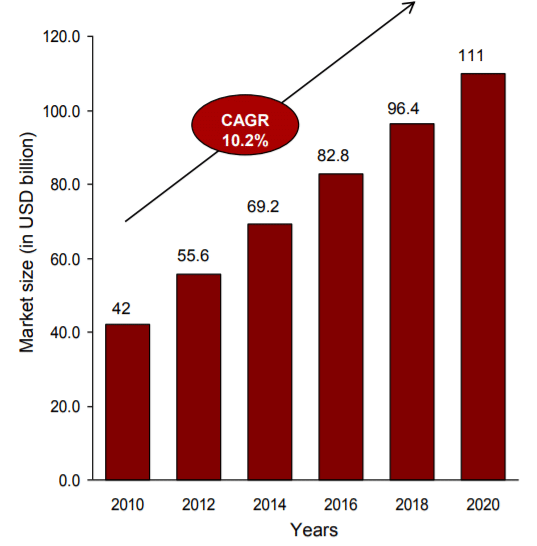 Government's boost to tourism, rising middle class and increasing aggregate disposable income will lead to a significant growth in travel and tourism industry in India
Indian middle class is expected to increase by 10 times between 2005-2025
The aggregate disposable income from Indian households is expected to increase with a CAGR of 7% between 2005-25
Three major players account for 90% of Indian OTA market
share, with Make My Trip as market leader
OTA Market Share1 – by Players (2010)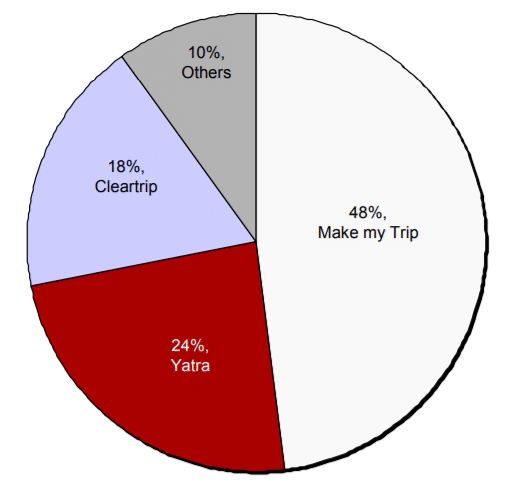 OTA industry is very competitive with more than 30 players in the market.
The industry is very pricesensitive especially in air-travel segment, due to which Net revenue margins are low
While global giants like Travelocity and Expedia still have to make a mark in the industry, bigger Indian companies are venturing out into countries with high NRI population.
The competition is shifting towards non-air travel segments like hotel bookings due to high margins
Net Revenue Margins (2010)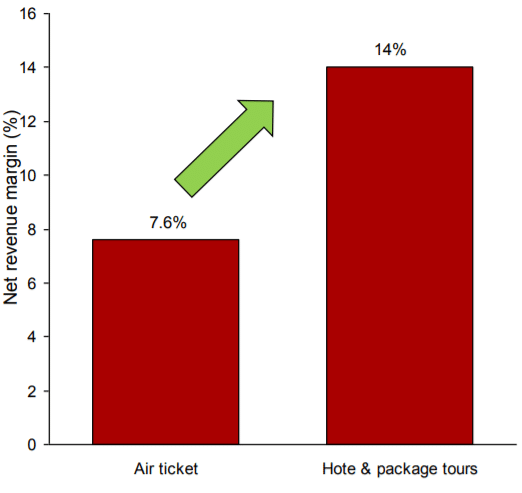 Air travel Net revenue margins consist of commissions from airlines, service fees from customers and fees from Global Distribution System (GDS) partner
Margin on Hotel & package tour bookings come from mark-up on services.
Hotels and package tour services also give OTAs an opportunity to differentiate themselves in the industry
Recent Trends In OTA Industry
Consolidation amongst players
Major companies are acquiring smaller companies to expand their services
Makemytrip acquired Ticketvala.com, Travelocity acquired Travelguru and Yatra acquired Ticket services International
Focus on hotels and tours
For the industry leader Make My Trip, while gross bookings for Air-travel and tours grew by 45%1 each (2008-10), net revenue grew by 49% and 84%, respectively
One-stop solution mantra
Most OTAs have partnered with IRCTC for rail bookings to generate traffic
OTAs are also partnering with bus ticketing websites and car rental companies to become one-stop solution for travel needs
Merging online and offline
Yatra has started 50 lounges across India while Make my trip has an agent network across 450+ cities
Yatra has also partnered with Reliance World (120 centers across India) where customers can book tickets and hotels
This document covers a perspective of Indian Online Travel Agent (OTA) industry covering its key trends and growth dynamics.
INSIGHTS
Talk To Our Expert