Dec, 2018
The Rise of E-Commerce in MENA
Buy Full Report Published on: Dec 2018 The Middle East e-commerce market is heating up with the increasing competition, driven primarily by the UAE and Saudi Arabia. According to estimates, from 2015-17, the MENA online retail market went from $4 to $6 billion. By 2020, the MENA e-commerce market is estimated to surpass $15 billion … more
---
Published on: Dec 2018
The Middle East e-commerce market is heating up with the increasing competition, driven primarily by the UAE and Saudi Arabia. According to estimates, from 2015-17, the MENA online retail market went from $4 to $6 billion. By 2020, the MENA e-commerce market is estimated to surpass $15 billion at a 35% CAGR. The UAE and Saudi Arabia will remain the largest and fastest-growing e-commerce markets in the region, with consumer electronics and fashion being the strongest categories.
In the background of these developments, the UAE arm of RedSeer, the consumer internet focused research and advisory firm in emerging markets has come out with an e-commerce study of the MENA region. RetailME brings a report
MENA's online retailers have had to contend with myriad challenges – be it poor transport and payment infrastructure, low customer awareness and trust limited selection – which contributed to stunting the online growth. However, funding from significant investors recently is leading to a wave of infrastructure development and substantial investment in building a strong value proposition for the customer-all of which will drive rapid growth in online across the region.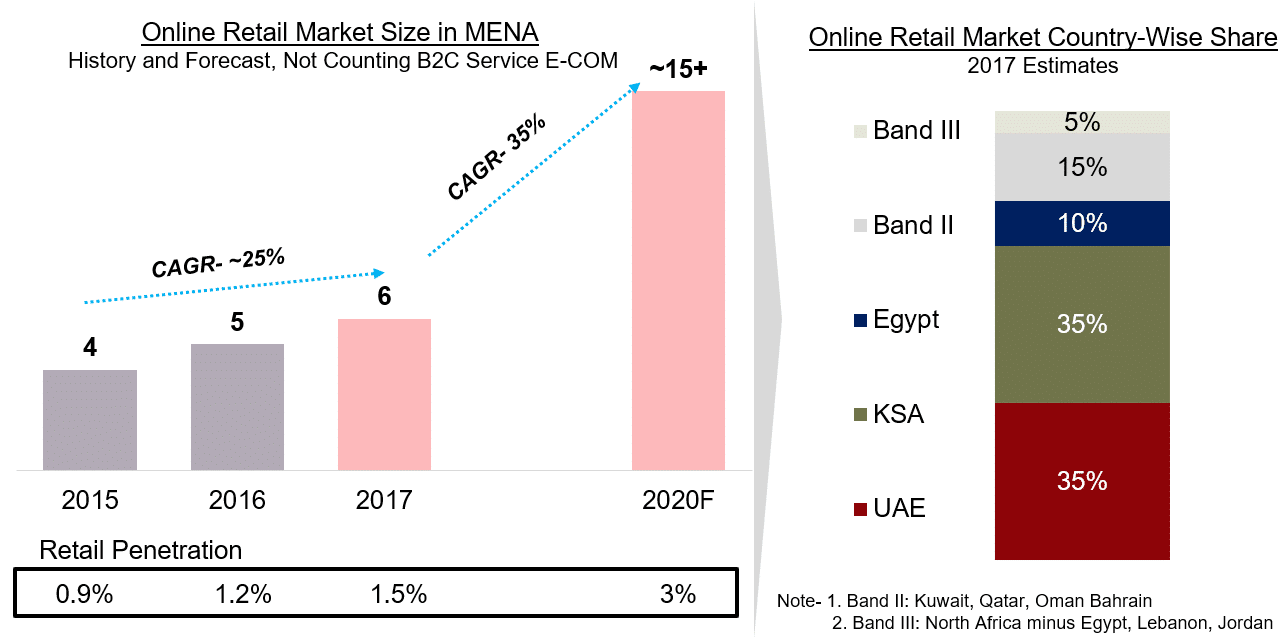 INSIGHTS
Talk To Our Expert