BUSINESS STANDARD: Despite raising nearly $4 billion from investors such as Softbank and Tencent last year, India's leading e-commerce marketplace Flipkart is keeping a tight control over its purse strings as it looks to build a sustainable business.
The company has been able to cut its burn to just $17-18 million every month as measures to squeeze sellers for more margins and cut in customer discounts have kicked in, people familiar with the development said. It is also focusing on introducing private labels that yield higher margins and offset losses from other business units, they said. This is happening amid Flipkart's claims that it has kickstarted its growth machine, which was previously fueled by burning cash.
Flipkart has been able to reign in its cash burn, but rival Amazon continues to burn between $35-40 million every month in India, people who did not want to be named said. While discounting is down, the cash is being spent on initiatives such as Prime, which offers expensive one and two-day delivery services for free. Flipkart did not respond to queries sent by Business Standard.
"Flipkart has been keeping its burn rate low with lot of its initiatives.  However this could increase when it expands into grocery where it has lower margins and higher "delivery costs," says Anil Kumar, founder and CEO of RedSeer Consulting, a Bengaluru researcher of new age companies.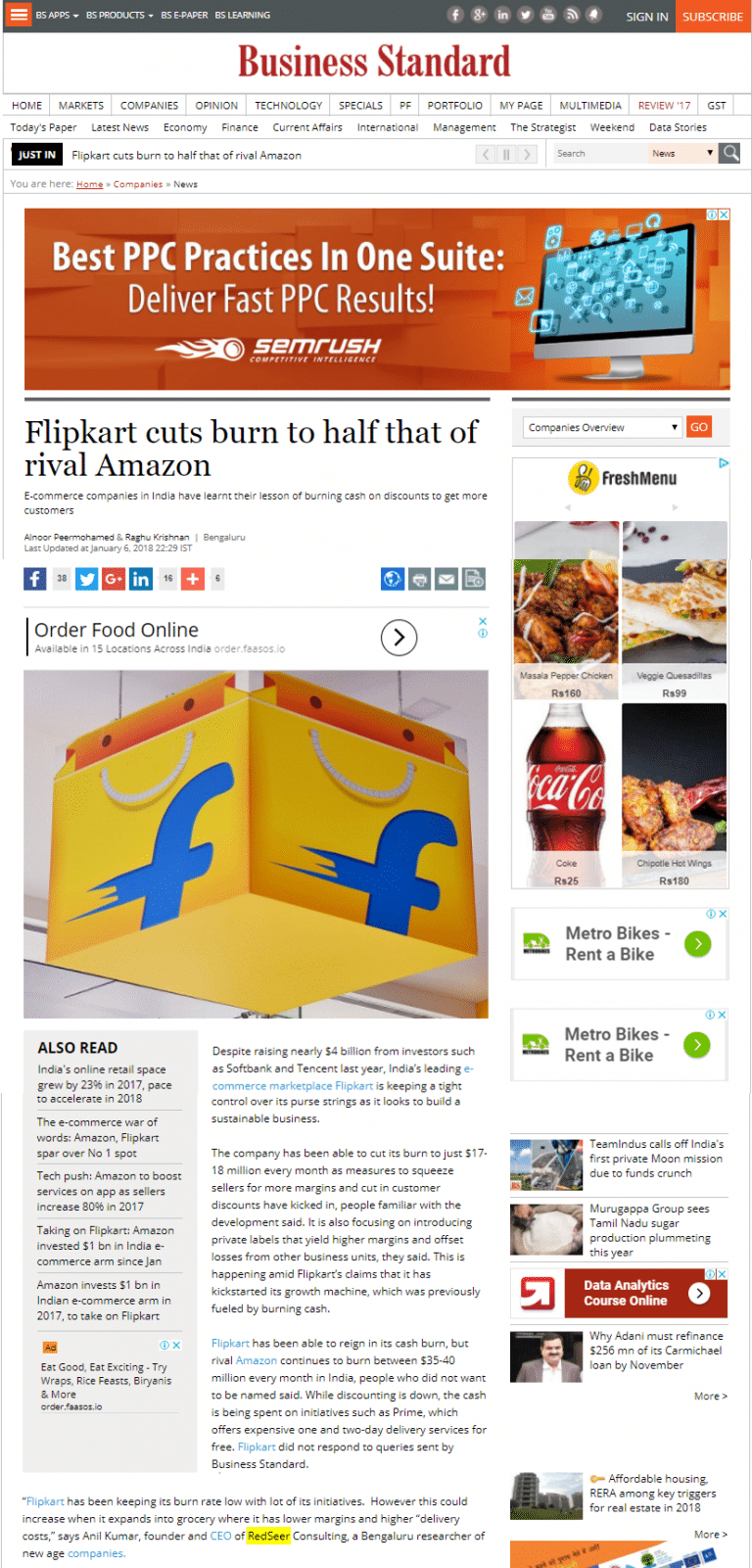 Click Here for the complete Article.