BUSINESS STANDARD: Indians spent around $3.2 billion (approx Rs 19,000 crore) buying products online during the month-long festive sales period that ended mid-October, a growth of 45 per cent over sales during the same period last year.
According to data from market analyst RedSeer Consulting, bulk of the sales happened in the first five days, with e-tailers clocking sales of $1.5 billion on hand of offering massive discounts and deals. The rest of the sales were staggered over the remainder of the month.
While e-commerce marketplaces Flipkart and Amazon both claimed between 4.5-5 times growth in sales during the festive period over a non sale period, RedSeer suggests that online shopping industry in India grew by over six times between September 20 and October 19.
As expected, both Amazon and Flipkart claim they outsold each other during this year's festive period, but RedSeer has refrained from sharing market share estimates for individual players this year. At the end of the first five days of the sale, the analyst had said that Flipkart was in the lead with 58 per cent share in online sales.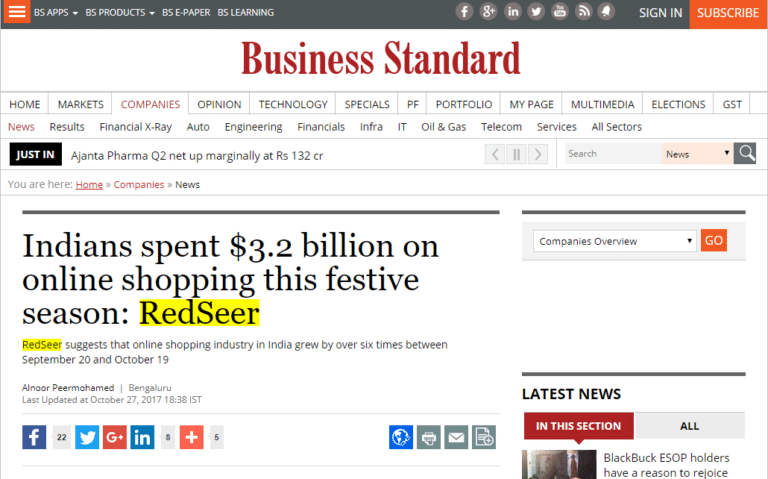 Click Here for the complete Article.