BUSINESS STANDARD: India's online food ordering sector saw a strong growth rate in the number of daily orders, growing consistently at 15 per cent on a quarterly basis from January to September last year, according to a report from RedSeer Consulting.
The growth has resulted in the number of orders on a daily basis clocking an average of 400,000 during the September quarter. It has also meant players, including Swiggy, Zomato and Foodpanda, are investing in in-sourcing deliveries.
In the September quarter, self-deliveries grew to 56 per cent of the total number of orders done by the food-tech sector in India. In-house deliveries stood at 46 per cent in the fourth quarter of 2016.
"It is becoming increasingly clear that food tech is more and more of a logistics play, restaurant discovery is not a deep competitive advantage. There are clear trends on customer and seller satisfaction supported by the better delivery speed and compliance that vouch for superiority of the captive delivery model in Indian market," said Anil Kumar, founder and chief executive officer, RedSeer.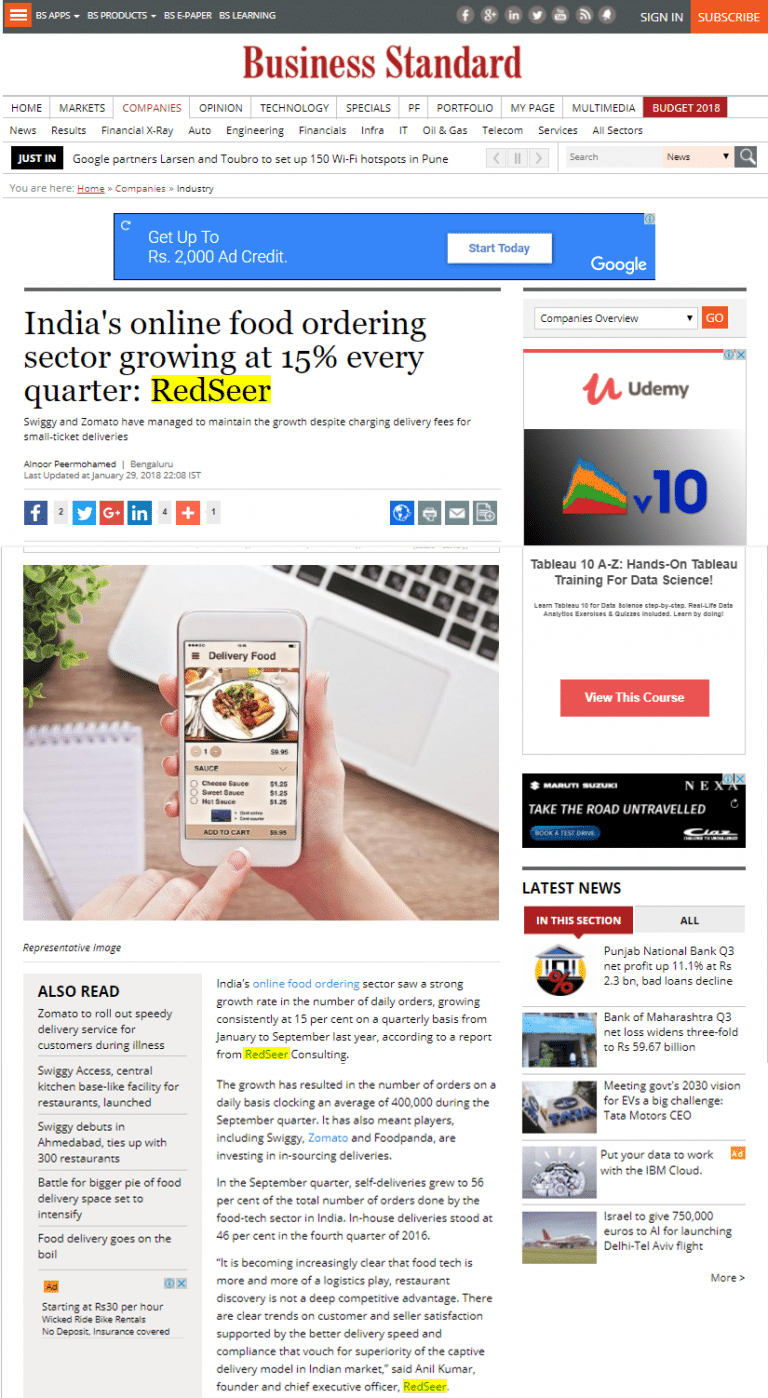 Click Here for the complete Article.