FINANCIAL EXPRESS: Flushed with funds from their recent fund-raising rounds, e-commerce companies in India saw their highest ever monthly sales of $3.2 billion (Rs 19,000) in the one-month period of September-October. This was also the season that was dotted with flagship sales of e-commerce majors like Amazon and Flipkart. This revenue is 45% higher than the $2.2 billion of sales generated during the corresponding season of 2016.
According to a recent study by RedSeer, a consumer internet market research firm, e-tailers in India achieved the highest-ever monthly sales over the course of this festival month from September 20 to October 19, 2017.  The report also said that the reason for strong sales performance in this month of the current year was higher awareness of sales among the online customers, Jio's influence that has increased internet penetration and better and more targeted selections and offers that online players gave this year compared to 2016. The other reason that the report cited was improved shopping and delivery experience.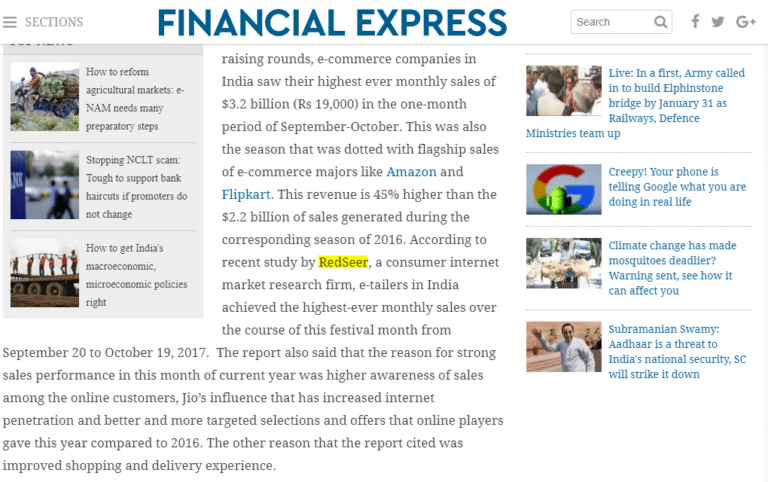 Click Here for the complete Article.