FIRSTPOST: Germany's Delivery Hero, an online food ordering and delivery marketplace, is selling its Foodpanda India business to Ola in return for shares in the Indian ride-hailing firm, the companies said on Tuesday.
Under the agreement, Ola, owned by ANI Technologies, will also commit to investing $200 million in Foodpanda's India business.
The deal marks Ola's return to the food delivery business, which it exited in 2016, according to local media reports, and will give the company a platform to compete with UberEATS, a similar service launched in May by global ride-hailing rival Uber Technologies.
Foodpanda India reported a 64 percent increase in revenue at 621.6 million rupees ($9.7 million) for the fiscal year ended March 31 and losses narrowed to 448.1 million rupees from 1.43 billion rupees in the year-ago period, according to local media reports.
The online food delivery market in India is expected to grow more than six-fold to $750 million this year from about $120 million in 2015, according to a report by consultant RedSeer.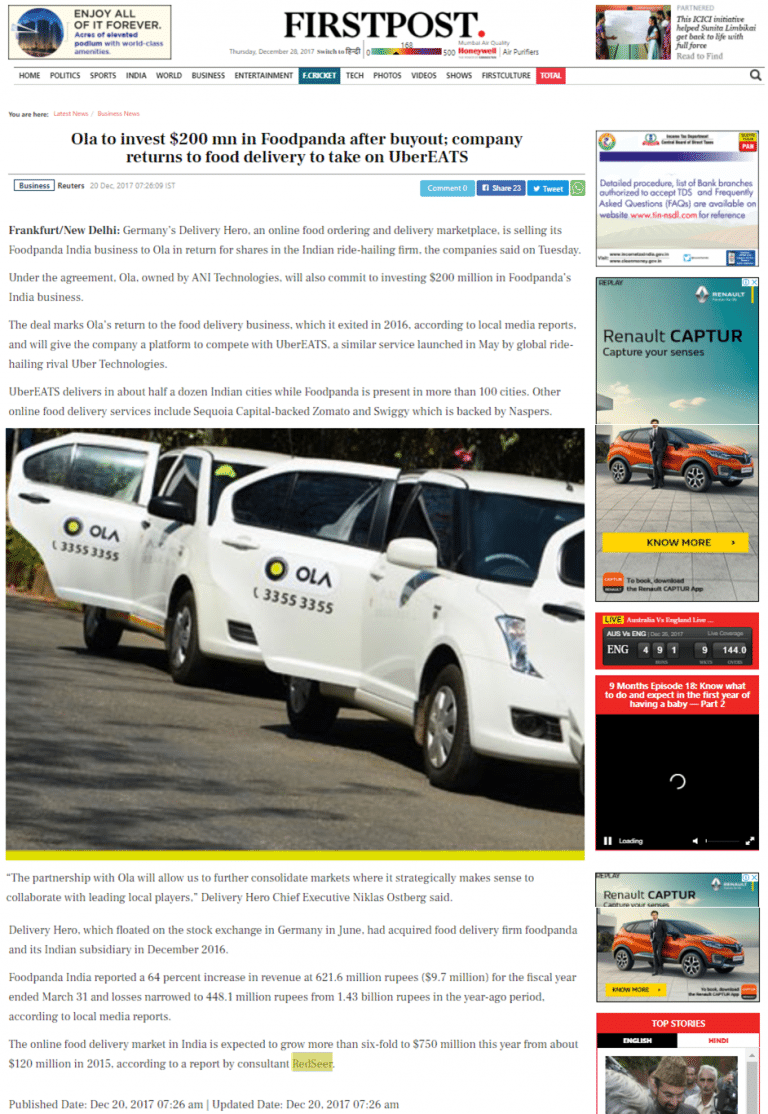 Click Here for the complete Article.