QUARTZ: India's e-commerce websites are getting crowded, and the biggest chunk of new shoppers are coming from the country's smaller cities.
In 2017, the number of monthly active shoppers on Indian e-commerce portals rose 33% year-on-year to 20 million, advisory firm RedSeer Management Consulting said.
This was mainly because of the increase in internet usage in India's smaller urban centres after the launch of Mukesh Ambani's Reliance Jio, and the demonetisation of two high-value notes in November 2016, Vaibhav Arora, associate general manager, RedSeer, told Quartz.
Since its launch in 2016, Reliance Jio has been offering data at extremely low prices, pushing other players such as Bharti Airtel and Vodafone to reduce their rates as well. On the other hand, demonetisation nudged several Indians to shop online and transact digitally given a shortage of currency supply.
Tier-II towns were the primary contributors to the growth of users in 2017, accounting for 41% of the total shoppers. This trend is likely to continue and tier-II cities alone will make up for nearly half the gross merchandising value (GMV, or the total value of goods sold through a marketplace) of online retailing in India by 2020, according to RedSeer. Currently, tier-II towns make for 35% of India's total e-commerce GMV.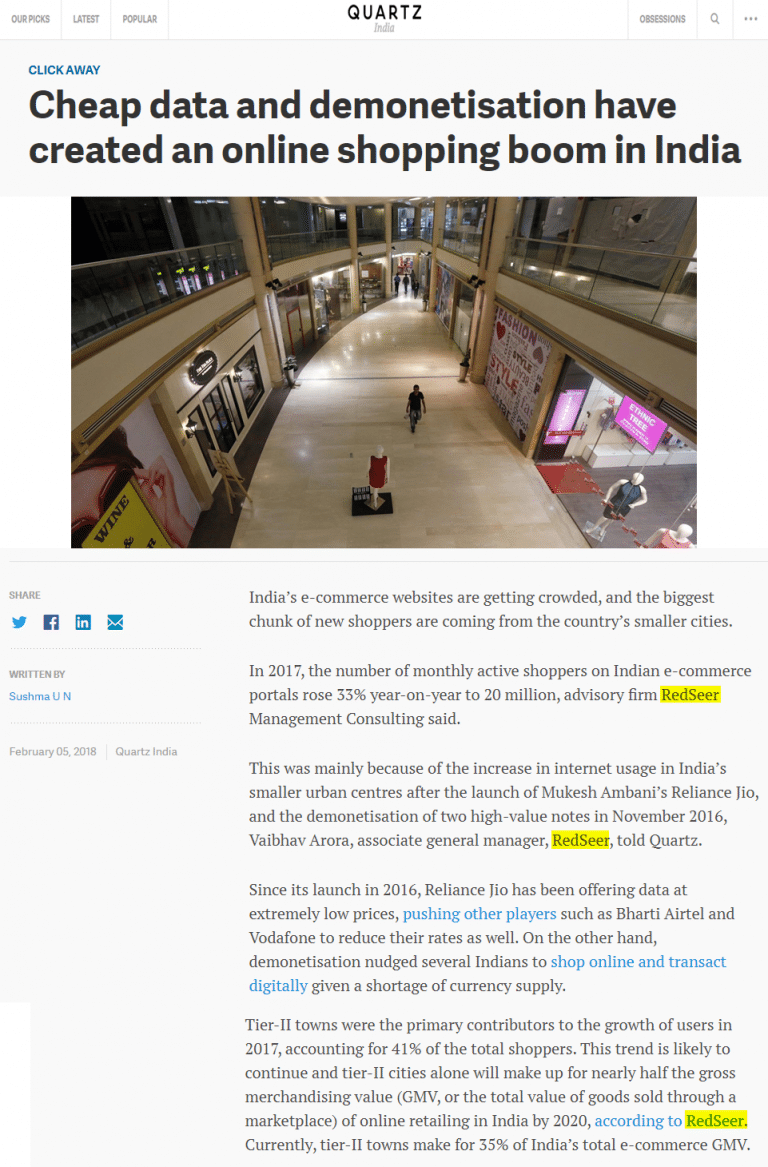 Click Here for the complete Article.