QUARTZ: Indians have for a while exhibited a growing affinity for food delivery, but it's now going beyond lunch and dinner.
Over the last year, consumers in the country increasingly looked to get even their breakfast, evening snacks, and late night meals home-delivered.
In March 2017, around 45,000 such orders came from outside lunch and dinner hours; by December, this nearly doubled to 85,000, Bengaluru-based research and consulting firm RedSeer has found.
"Bachelors, early professionals, and students have adopted food-tech offerings very widely," Vaibhav Arora, associate general manager at RedSeer, told Quartz. "Food-tech players have also increased focus on late-night deliveries because of this growing need." During monsoons, the trend of ordering breakfast and snacks heightened, Arora added.
India's online delivery segment grew 30% between 2015 and 2016, a far bigger jump (pdf) than the restaurant industry's 11% growth. Last year, too, it was touted as one of the fastest-growing industries.
Considering that India's online-delivery penetration stands at a mere 2% of all food-delivery orders, there's a lot more room to grow. And not only are more people ordering online, "the person who ordered five times a month has started ordering eight to nine times now," Arora said.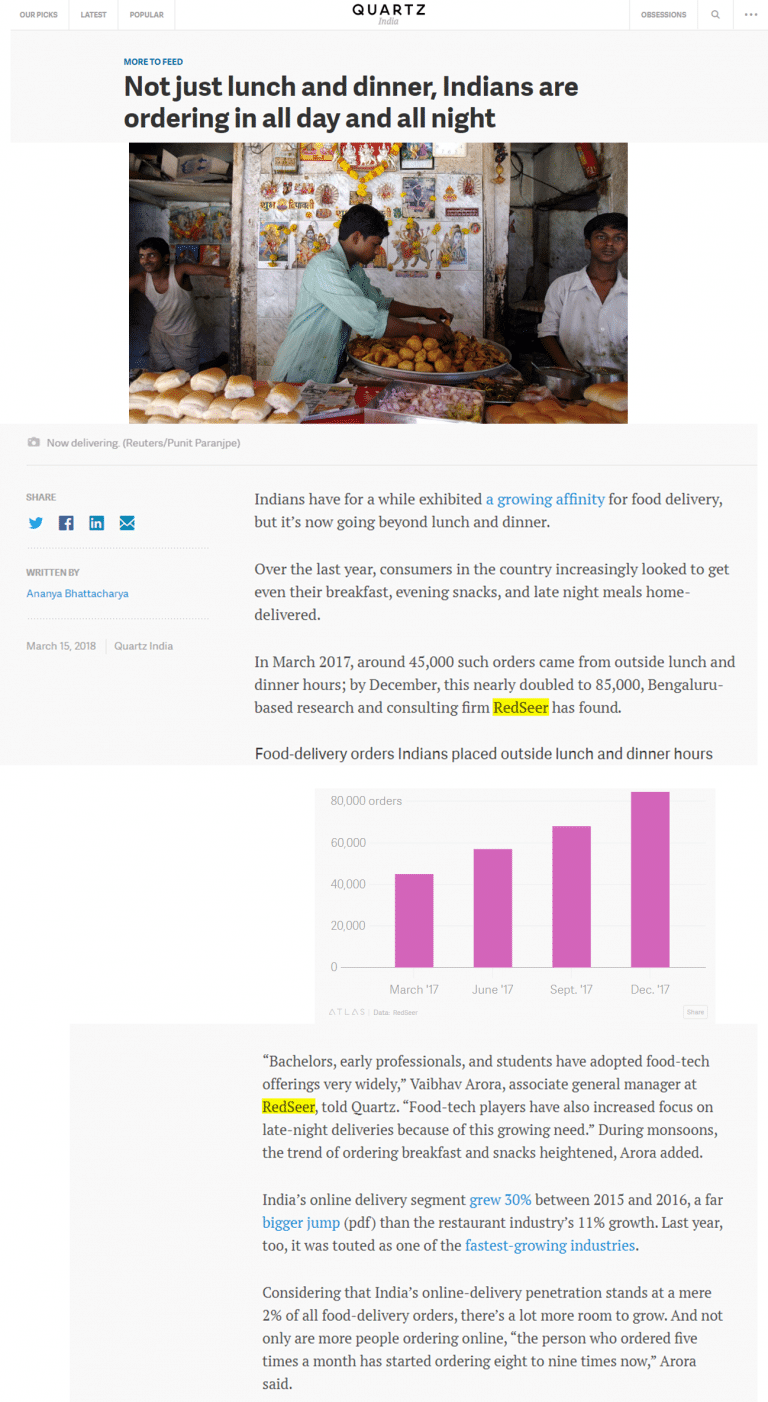 Click Here for the complete Article.