THE ECONOMIC TIMES: Digital payments have made inroads into consumer-facing businesses with large presence of organised players. Big ecommerce players such as Amazon and Flipkart have a larger share of digital pay-ins, and declining cash pay-ins. Over 60% of Amazon India's pay-ins are via bank cards, netbanking or mobile wallets, it reported last week. But not everybody shops online — or cashless. Here's a list of services where cash is still king. This list is by no means exhaustive.
TAXI SERVICES
Tamil Nadu, Karnataka and Madhya Pradesh have the highest number of registered taxis in India. The Indian taxi market is heavily cash dependent. The mammoth unorganised collective of taxi drivers and owners only accept fare payments in cash. Among organised players, cab aggregators such as Ola and Uber have over 50% of billings in cash. "Immediately after demonetisation, Ola and Uber had a high share of digital payins. A lot of users had temporarily shifted to digital payments then," says Anil Kumar, CEO of research and consulting firm RedSeer. "But with rising cash levels in the economy, digital pay-ins have declined by a good measure," he adds. Many a time, Ola and Uber drivers deny rides to passengers who opt for wallet payments. "Cash is important because vegetable and grain sellers do not accept wallet payments from us. Even debit cards are not accepted (at kirana stores) as our purchased amounts are very low," reasons Prashant Shinde, a driver who drives for Ola and Uber.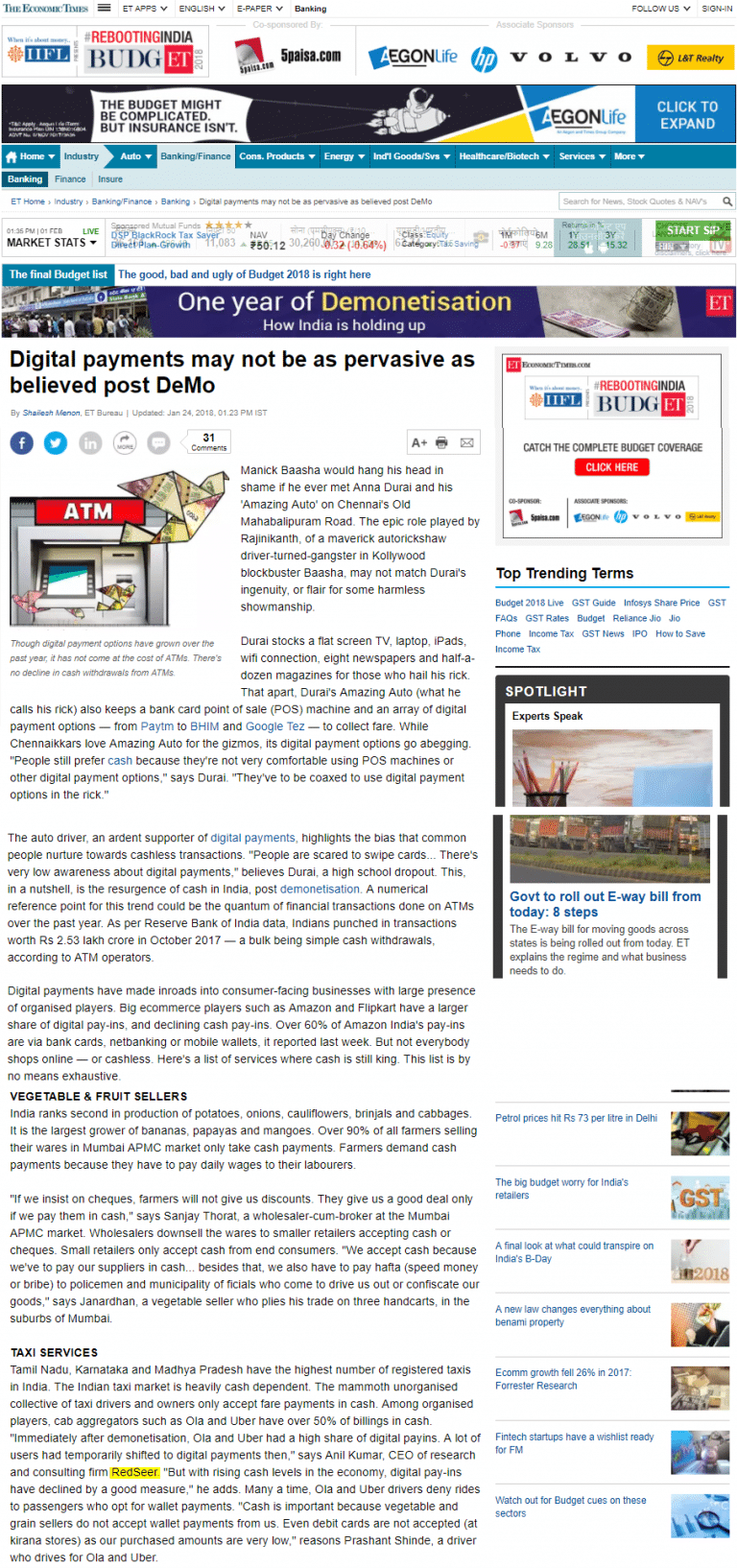 Click Here for the complete Article.