THE ECONOMIC TIMES: On-demand service providers UrbanClap and Housejoy are looking to introduce private labels in their beauty and home appliance categories as they seek to capture a larger share of the mass market while squeezing the most out of margins.
The move will see these companies shift beyond services to extend their footprint on the product side as well.
"We work with OEMs (Original equipment manufacturers) and brands in the beauty space and are also looking to introduce our own private label products. The idea behind launching private labels is to also significantly bring down prices without impacting quality because the contract manufacturer could be the same. The margins in this segment are very strong," Abhiraj Bhal, CEO of UrbanClap, told ET.
The online services market in India reached $70 million in 2017, with players including Urban Clap, Housejoy and Quikr Services having witnessed 25-30% growth QoQ, according to Redseer Consulting. At a compound annual growth rate of about 60%, Redseer expects this market to grow to $300 million by 2020.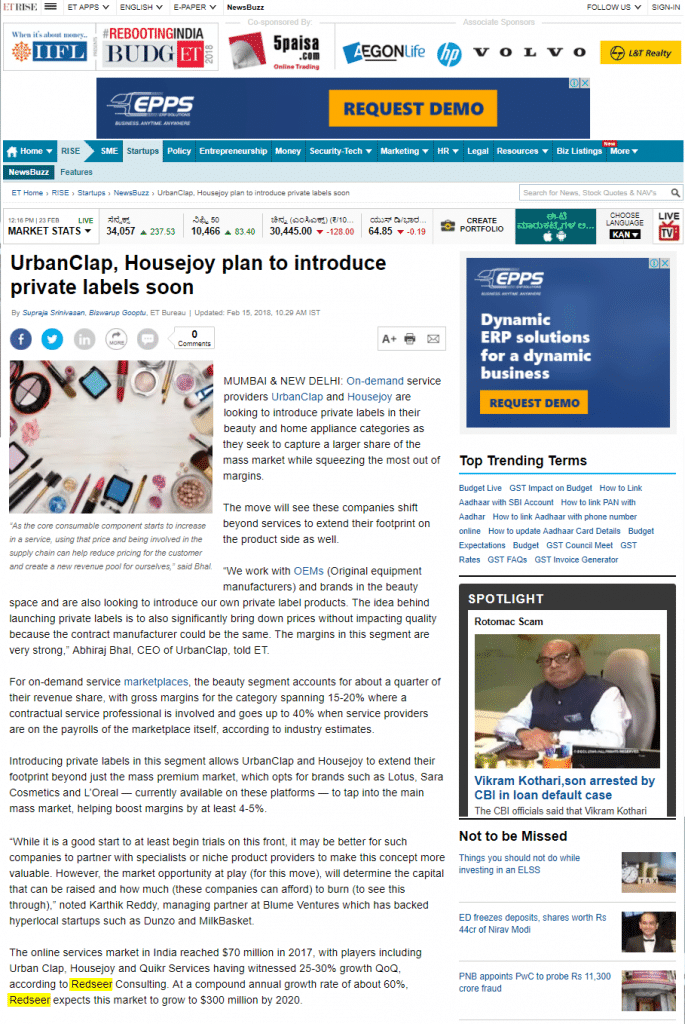 Click Here for the complete Article.