THE INDIAN EXPRESS: Driven mainly by an increase in the number of shoppers from tier-II and lower category cities, the e-commerce sector in India touched a gross merchandise volume (GMV) close to $20 billion during 2017, according to a note by research firm RedSeer, which said that going ahead these new shoppers will continue to stick to online platforms and new users will adopt online shopping due to low data tariffs. However, of the $18.6 billion GMV clocked by the Indian e-commerce industry during the year, over 30 per cent was lost due to cancellations and returns of orders.
According to RedSeer's Associate General Manager Vaibhav Arora, the highest cancellations and returns were seen in the fashion category where 37-42 per cent of all orders in India end up being either cancelled or returned. This is followed by the large appliances category with 29-34 per cent, FMCG with cancellations at 28-33 per cent and mobiles at 22-27 per cent .
"We feel the industry needs to focus on ensuring the right products get delivered as 30 per cent is good amount of revenue to be lost," RedSeer said.
"The reasons for cancellations is mainly change of mind which happens the most in fashion as the customer comes across something better and cancels an ordered item and orders the new one. Returns on the other hand is mainly due to incorrect product being delivered or the product delivered being very different from the one ordered," Arora told The Indian Express.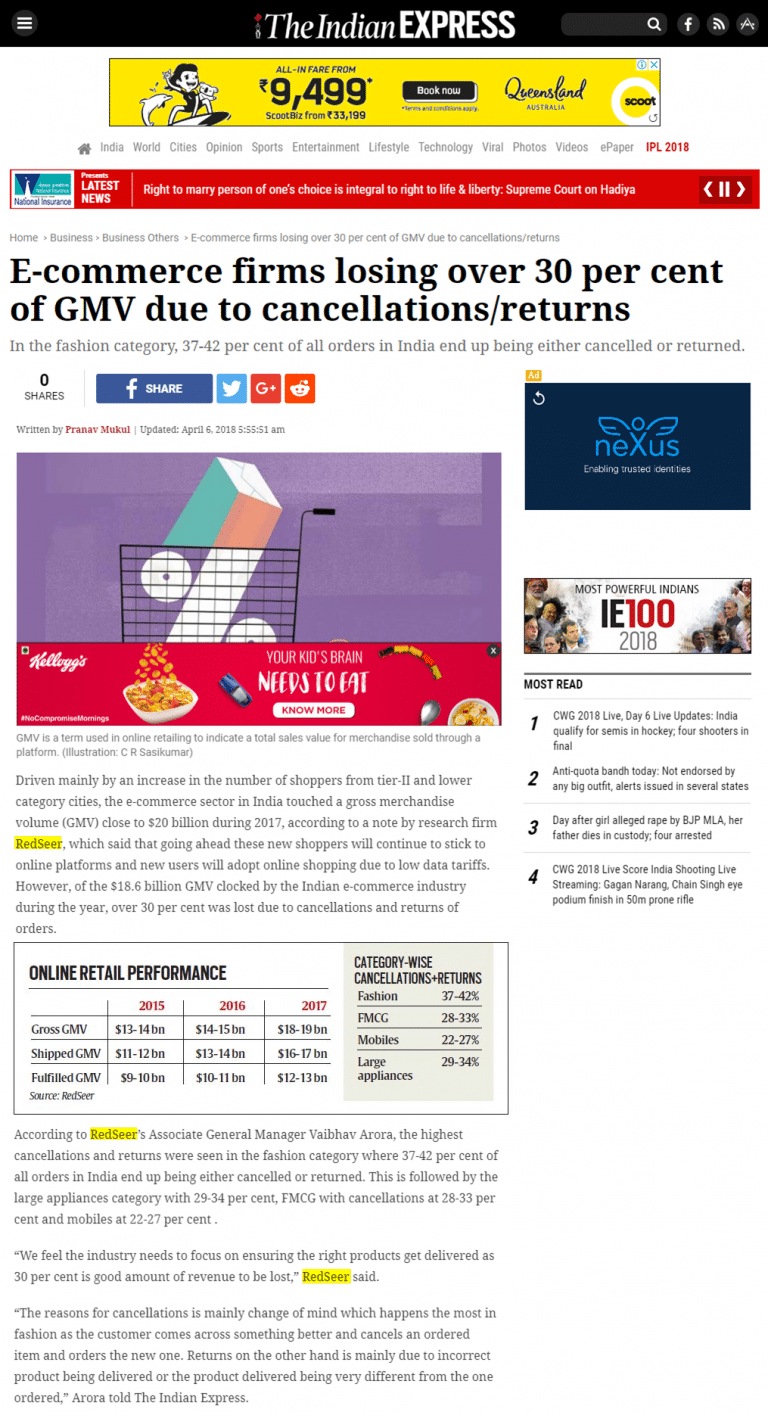 Click Here for the complete Article.