TIMES NOW: Swiggy has raised $100 million (about Rs 642 crore), mostly from South African media company Naspers Ltd, in its biggest-ever funding round as India's largest online food delivery start-up wants to widen its lead in the country's fast-growing food delivery market.
This is the second round of funding Swiggy has raised in eight months.
The online food delivery start-up has said that as part of its strategy of finding solutions for existing supply gaps in the marketplace, it will make investments in its new supply business lines.
Many analysts are of the view that the fresh round of funding is a signal of renewed interest in the food ordering space as it comes just days after Alibaba's affiliate Ant Small and Micro Financial Services Group (Ant) invested around $200 million in online food ordering app Zomato.
Zomato was valued at $1.1 billion while Swiggy was valued at around $400 million in its previous funding round in May last year.
"As India's leading food ordering and delivery platform with a network of thousands of restaurants and millions of users, Swiggy has become part of consumers' everyday lives. We want to continue to bring convenience, choice and reliability to our users as we fulfil our mission of 'Changing the way India eats'," said Sriharsha Majety, CEO, Swiggy, in a statement.
The Bengaluru-based start-up is expected to use the new capital to upgrade its core technology platform, especially in the areas of machine learning and artificial intelligence.
Swiggy, which operates in 11 cities including Bengaluru, Delhi, Mumbai, Pune, Hyderabad and Kolkata, claims to have more than 25,000 restaurant partners on its platform. Swiggy also claims to be the fastest food delivery service in the country, with an average delivery time of under 35 minutes.
The Indian food delivery market grew 140 per cent to $700-750 million in 2017, up from about $300 million in 2016, according to Redseer Consulting.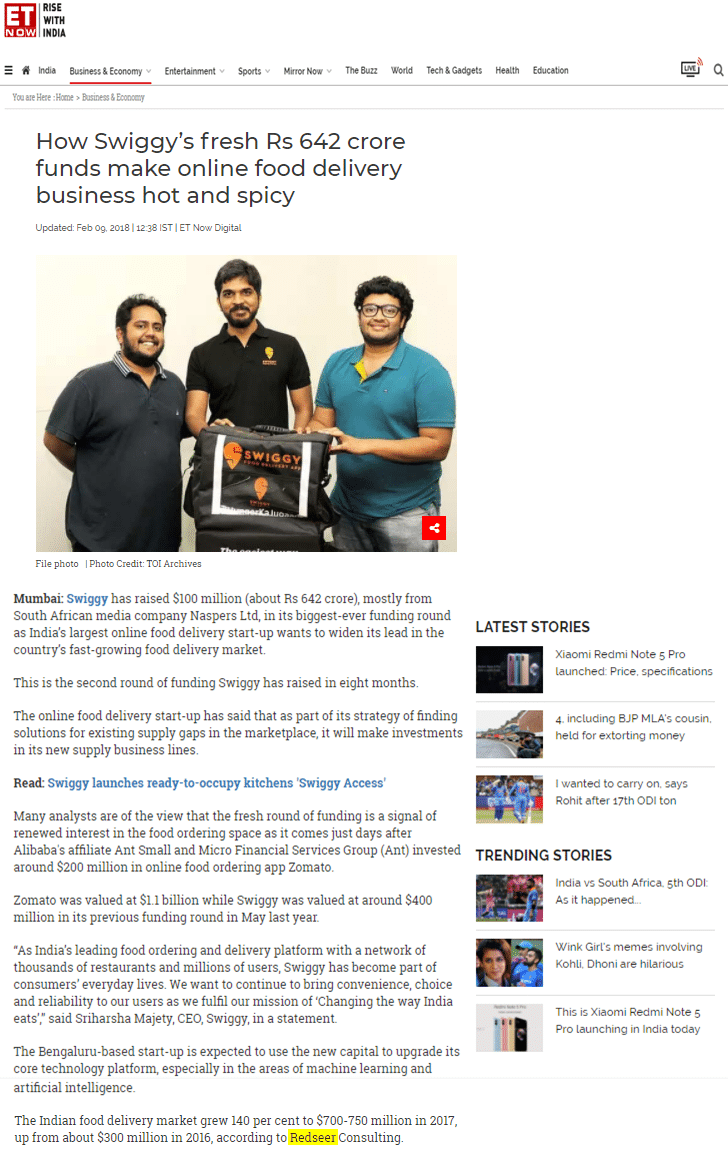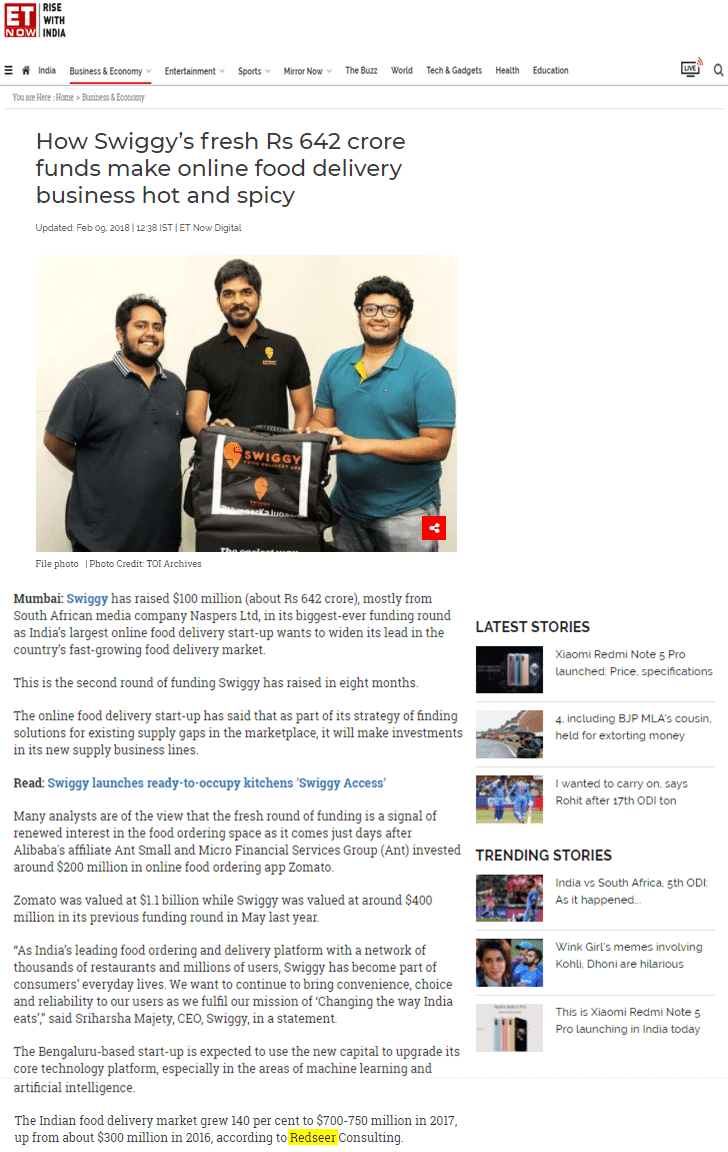 Click Here for the complete Article.