Black Friday, the biggest shopping extravaganza, presents a ~$350 Bn global opportunity through online sales. This year Black Friday will coincide with FIFA World Cup, impacting customers' purchase behaviour and shopping patterns. Driven by deals and discounts, the Black Friday season is filled with excitement for shoppers, and financial sharing applications are providing an additional ~$25 Bn discount opportunity.
Here's a deeper insight into the impact of the winter World Cup on the global retail industry.
1. Massive ~$350 Bn global opportunity is awaiting this Black Friday season…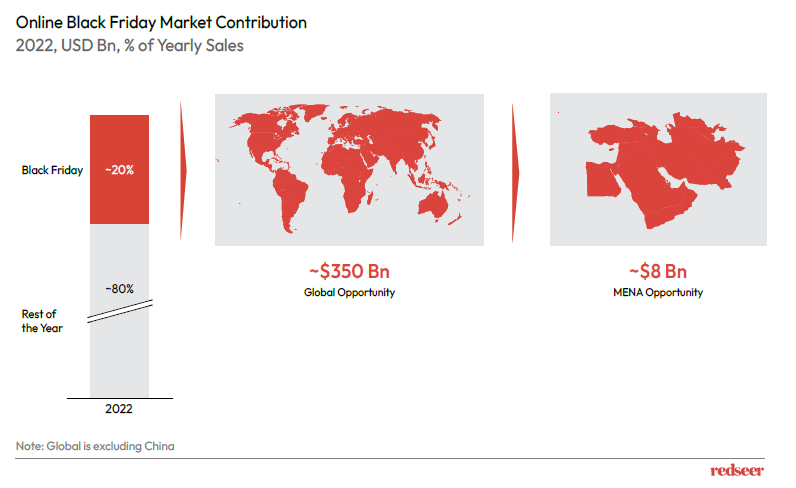 Black Friday season is back and presenting consumers an opportunity to whip out their wish list and save bundles. Driven by discounts and offers, this shopping season is projected to contribute ~20% of the annual online sales and present a jaw-dropping ~$350 Bn opportunity globally. Similar trends are expected in MENA, where this shopping extravaganza expects ~$8 Bn in online sales.
2. …which will be much more spread across this season because of the winter World Cup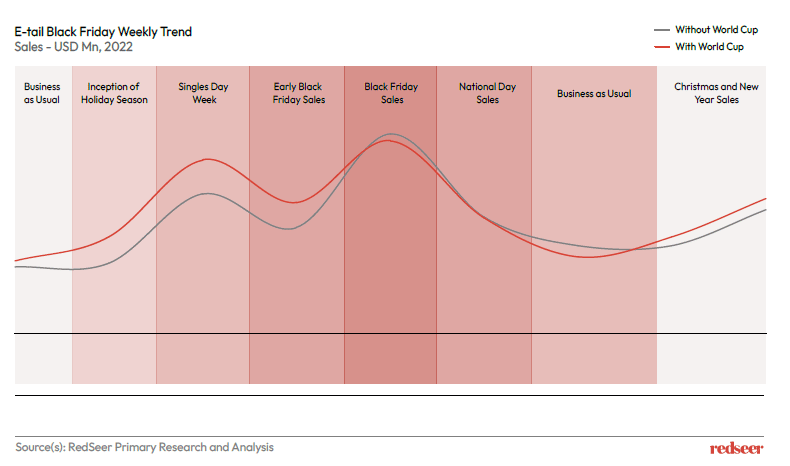 Black Friday will not be "Kickstarting" the shopping season alone this year as it coincides with the first-ever winter FIFA World Cup – a tournament expecting 5bn viewership. This will cause a shift in consumer behavior and shopping patterns, resulting in more spread across online sales during the festive season this year.
3. ~$25 Bn global untapped opportunity can be realized during Black Friday through financial sharing application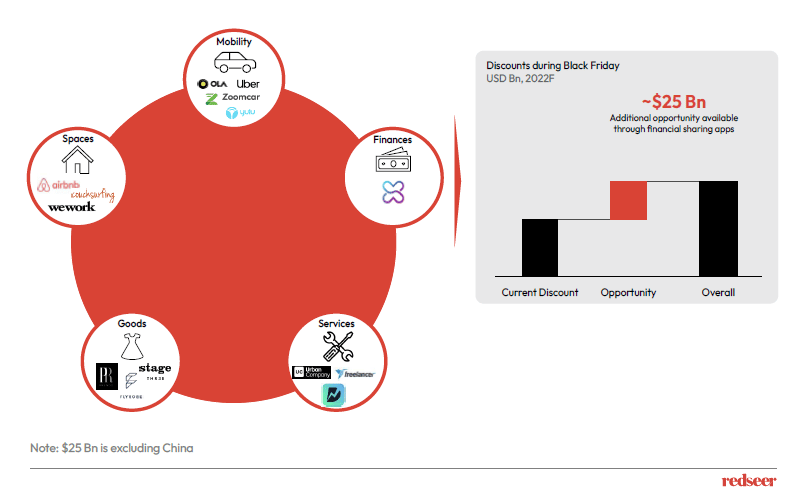 The sharing economy has experienced significant growth and demonstrated the potential to disrupt various business models and industries, ultimately challenging how we define consumption. Black Friday is an exciting season for shoppers, and financial sharing applications present an additional opportunity of ~$25 Bn through discounts and deals.