In this week's edition of our Newsletter, we look into a rather exciting space, one that is bound to experience a massive surge in the coming years: BNPL (Buy Now Pay Later). My colleague, Mrigank Gutgutia and his team have uncovered the opportunities emerging in the BNPL sector in India, and are ready to share some exclusive insights with us…
1. India's FinTech space is growing in leaps and bounds. The country boasts of one of the most mature digital payment markets in the world and is only second to china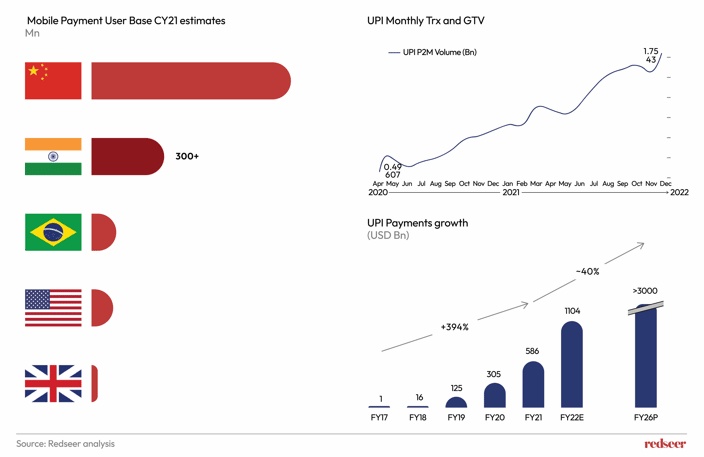 This has been enabled by a vibrant digital payments ecosystem facilitating digitization of corporates, merchants, and retail consumers. We witnessed a 4X growth in the number of UPI payments in December 2021 (from April 2020), suggesting that the number of digital payments users in our country has been increasing at a rapid pace.
2. But that is not all, within the Fintech space, India's BNPL market is turning into a favorite – with 9x funding growth and massive adoption in 2021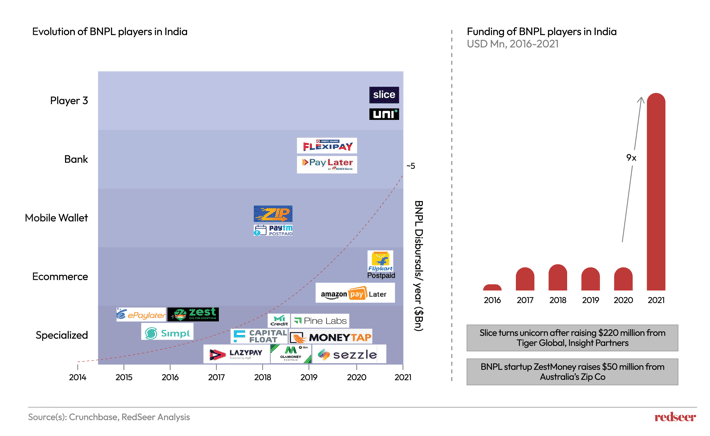 BNPL has now expanded to the Indian market and is seeing significant traction. The BNPL model, which offers instant gratification is resonating with customers across classes and age groups. BNPL is becoming the default choice for many consumers, who are looking for a convenient and secure way to shop online.
3. Consumers are rapidly taking to BNPL primarily due to ease of use, discounts and their evolving credit needs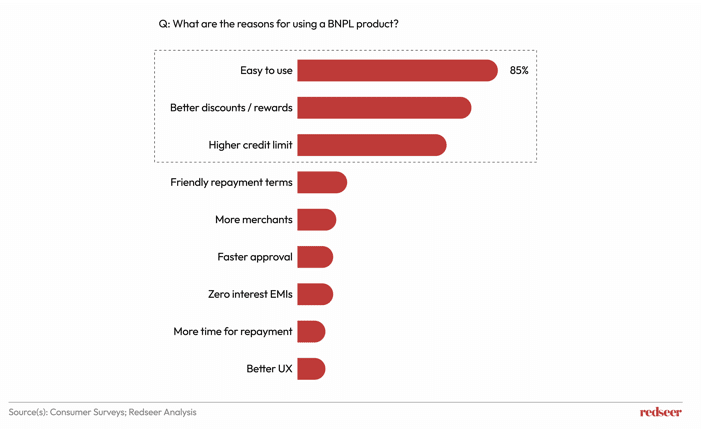 The compelling value proposition, coupled with the ability to avail of attractive discounts and cashback offers, has led to rapid adoption.
4. Due to which players are driving very high customer satisfaction and are significantly ahead of traditional pay later products as well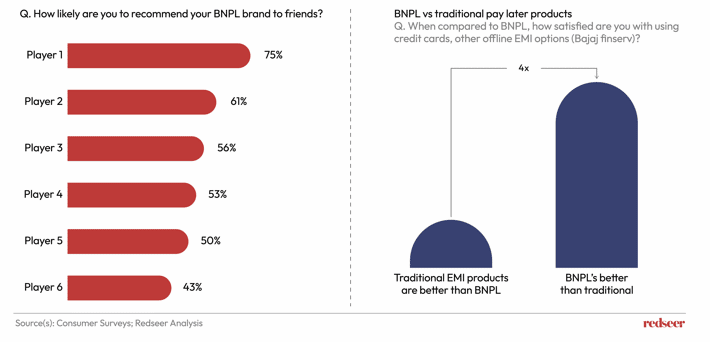 5. This has paved the way for a huge headroom for future BNPL growth basis use case diversification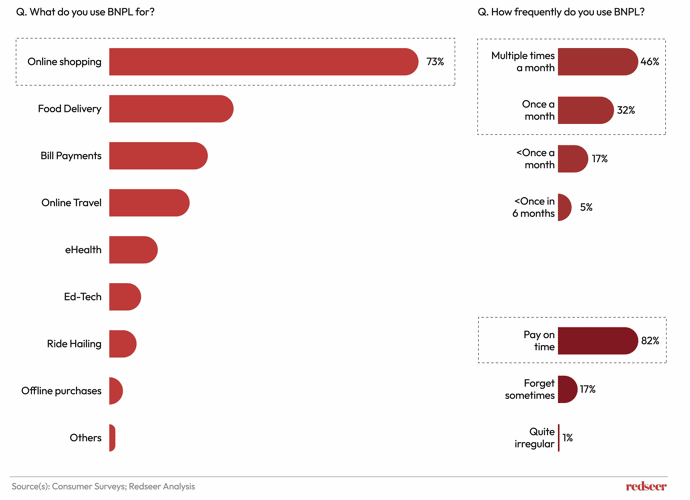 Majority of consumers use their BNPL offering frequently and have good usage hygiene, usually paying on time. Current BNPL use cases are skewed towards eCommerce.