1. Food Services Market – The damage done so far
Compared to our Pre-COVID estimates of $16bn, the food services market is now estimated at $9bn in UAE as lockdown restrictions suppressed the sector. As 2020 is nearing its end, the segment is gaining momentum and inching towards recovery with ease of restrictions and an increasing footfall observed in the restaurants. However, as the dine-ins (that formed 90%+ of the overall food services sector in 2019) became the greatest casualty during COVID, the sector is expected to lose ~40% of the market by year-end.
Overall Food Services Consumption – 2019 vs Pre-COVID 2020E vs Post-COVID 2020F, USD Bn, 2019-20(Post-COVID)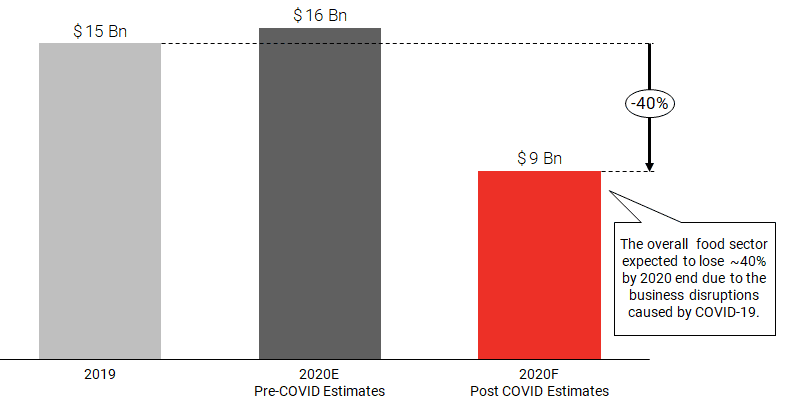 2. Restaurants and other establishments fought to remain afloat
Regulatory limitations forced the restaurants to fight for sustainability, take crucial survival measures, and even rethink their business models. Apart from improving hygiene measures, the restaurants started cutting down on the cost of operations and increased their focus towards online ordering.
Strategies adopted by brick-and-mortar restaurants to overcome COVID-related challenges

3. The Dark Kitchen model provided a unique solution
Dark kitchens, with the promise of low-cost structures and faster turnaround, came for the rescue of various independent and chain restaurants that were unable to afford their dine-in operations. Multiple dark kitchen models offered the restaurant owners varying degrees of asset ownership, making it easier for them to pivot to online food delivery.
Dark Kitchen Business Models by Ownership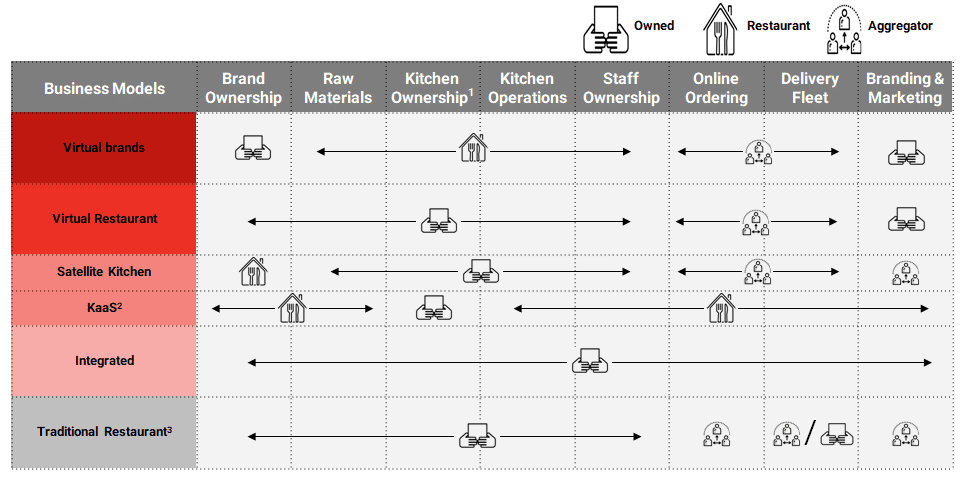 Note(s)
The physical kitchen infrastructure may be a rental property (instead of being purchased) by either the restaurant owner or the dark kitchen player.

KaaS largely relies of providing co-working kitchen space for rentals and will have a maintenance staff but no human resource for food preparation.


A typical brick and mortar restaurant also delivering food online.
4. This could be the panacea that the sector is looking for
RedSeer analyzed the use case for dark kitchens and found that the segment showed the fastest recovery post-COVID and continued to maintain its growth trajectory till Q3 2020, a trend that is only bound to grow in near future.
Dark Kitchens Recovery Post COVID, Base of 100
​Overall Impact – Dark Kitchens , $ Mn , 2019-20F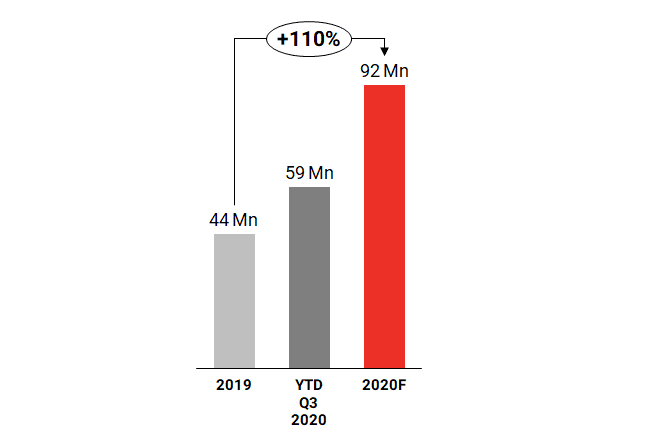 Read More: