E-tailers have achieved $ 1.8 Bn sales in first 3 days of the sale, on track to have a highly successful sale event
Published on: Oct 2019
First three days of festive sales see a strong start, with mobiles and other electronics driving growth
A significant share of transactions from smaller city consumers lead to high growth in volumes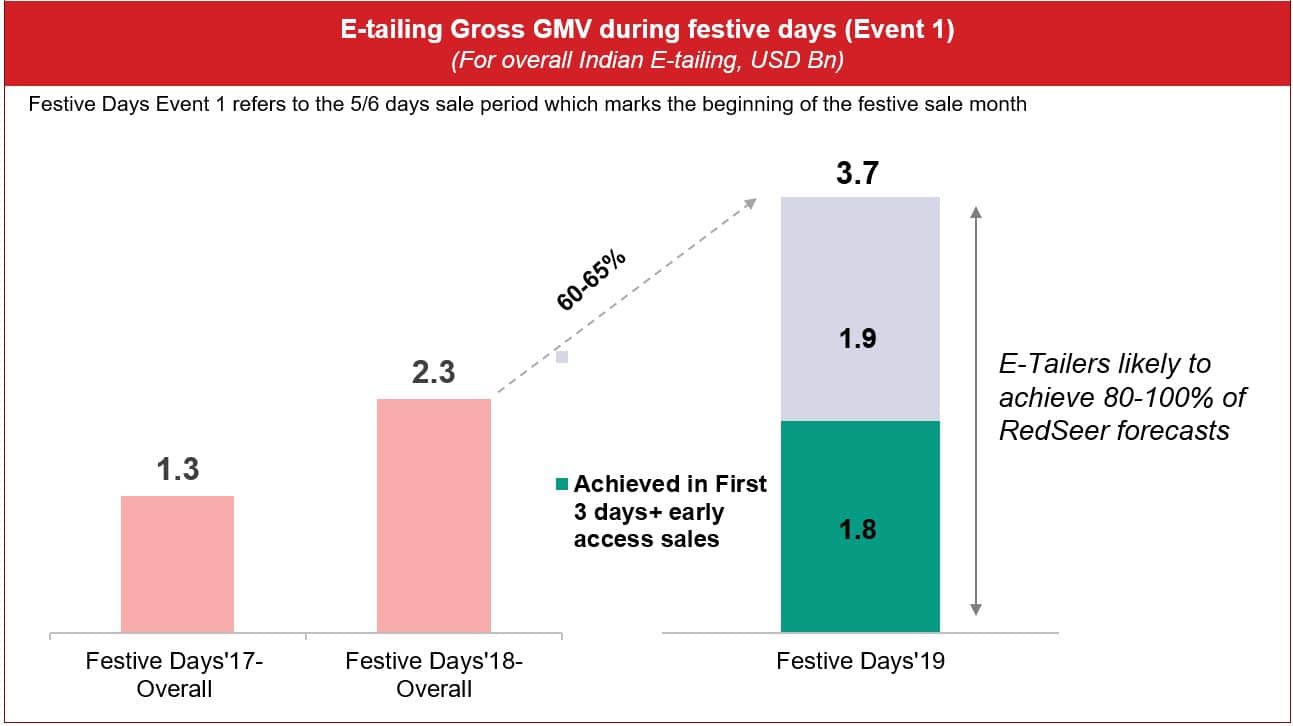 ---
Understanding the ecosystem-wide benefits from Zomato Gold program
India has traditionally been an eating-at-home market driven by the culture. The habit of eating out is fairly nascent in comparison to other countries. This is, hence, the primary lever to be unlocked in the growth story of the dining out ecosystem. Dining out membership programs have been enabling this eating out behaviour which has been beneficial for the ecosystem. Gold program from Zomato has been leading the way.
This research validates the impact of Zomato Gold on the dining out ecosystem on both fronts –
The program has driven the dining out habits of the customers – Gold members dine out more frequently, visit newer restaurants and order more per visit.

And the program has also benefitted the restaurant partners – Gold restaurant partners have witnessed improved profits with business growth driven by better

infrastructure utilisations.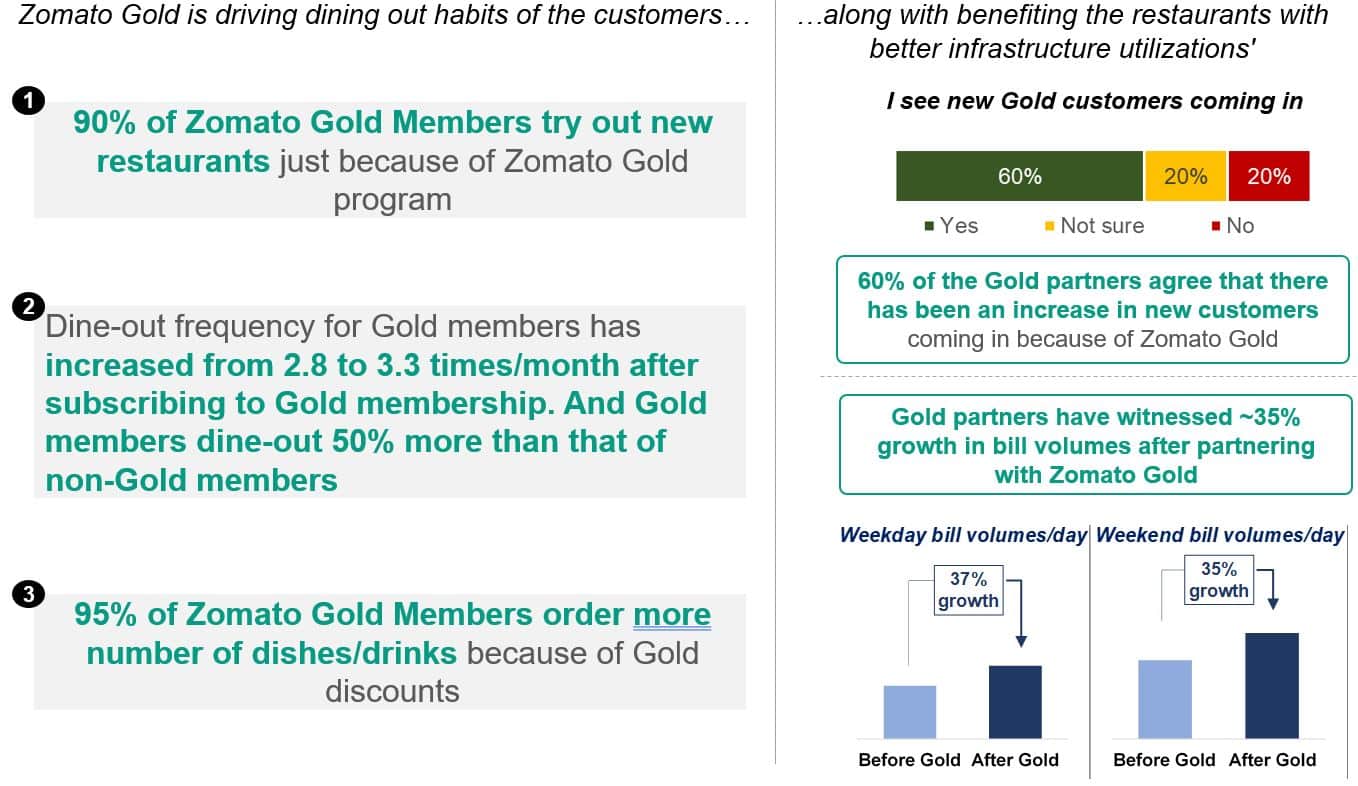 ---
Consumer internet is growing 5X faster than overall consumption and expected to reach 10% of consumption by 2022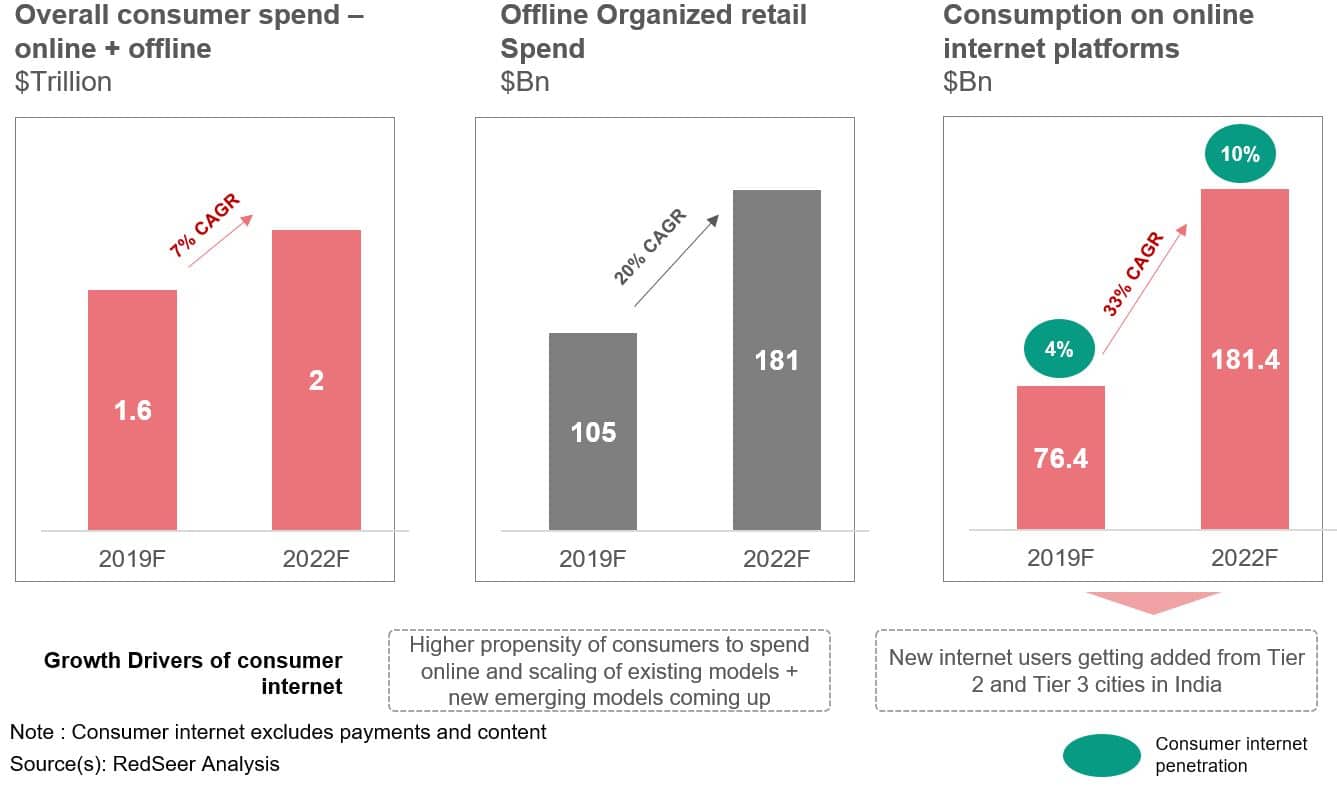 ---