1. Internet companies are driving multiple profitability streams, which require focused efforts in the right geographies for effective results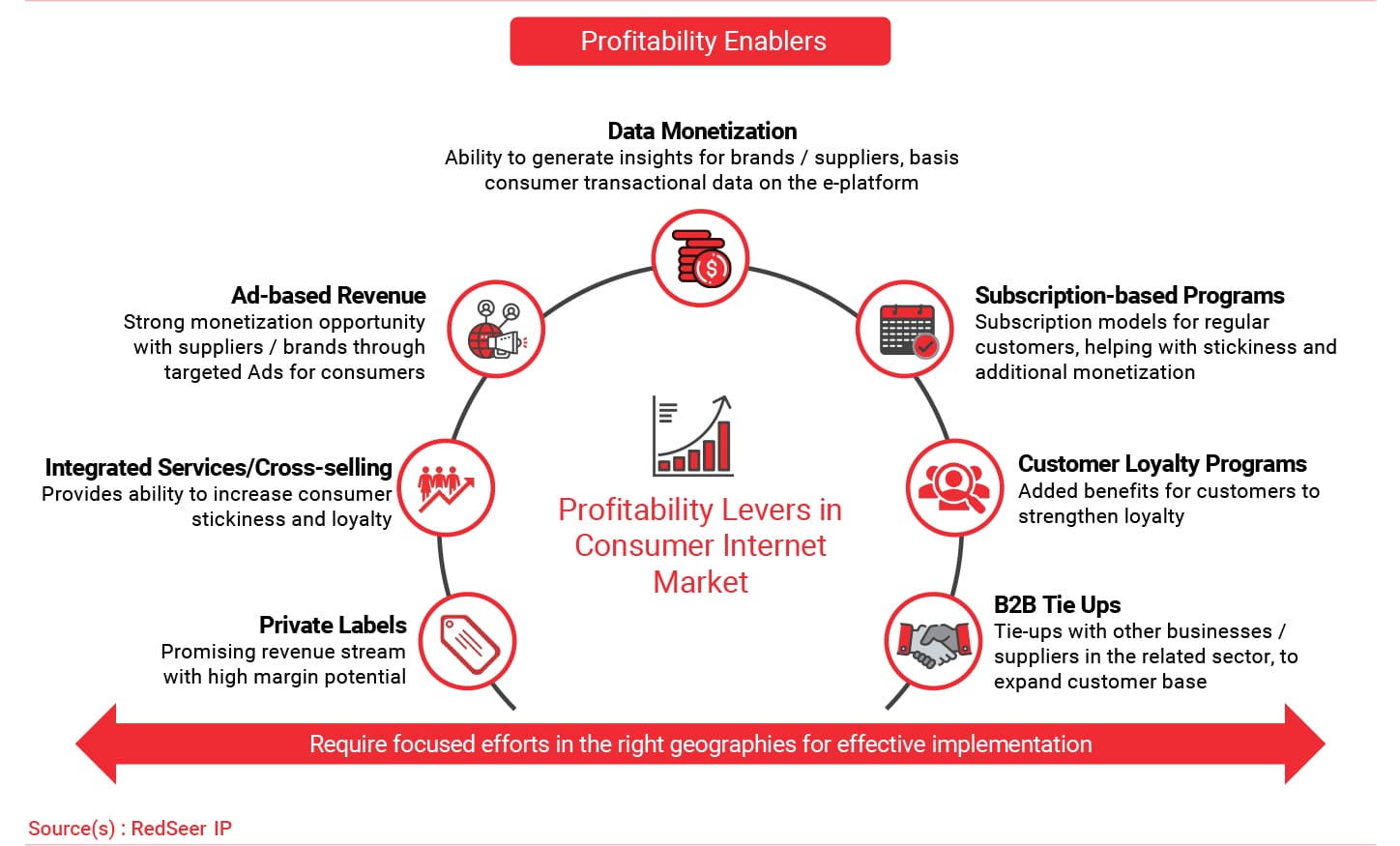 In our earlier newsletters, we have talked of investors push to achieve profitability for consumer-internet players and the strategie/s adopted by various verticals to identify path to profitability.
To achieve profitability, players across consumer internet verticals are looking at multiple streams to improve their margins and revenue potential. Some of these levers include launch of private labels, revenue from advertisement, data monetization and loyalty programs.
However, players need to focus on right geographies and micro-markets for effective monetization strategy.
---
2. Geographic focus becomes important in case of vertical-led consumer internet sectors servicing limited distance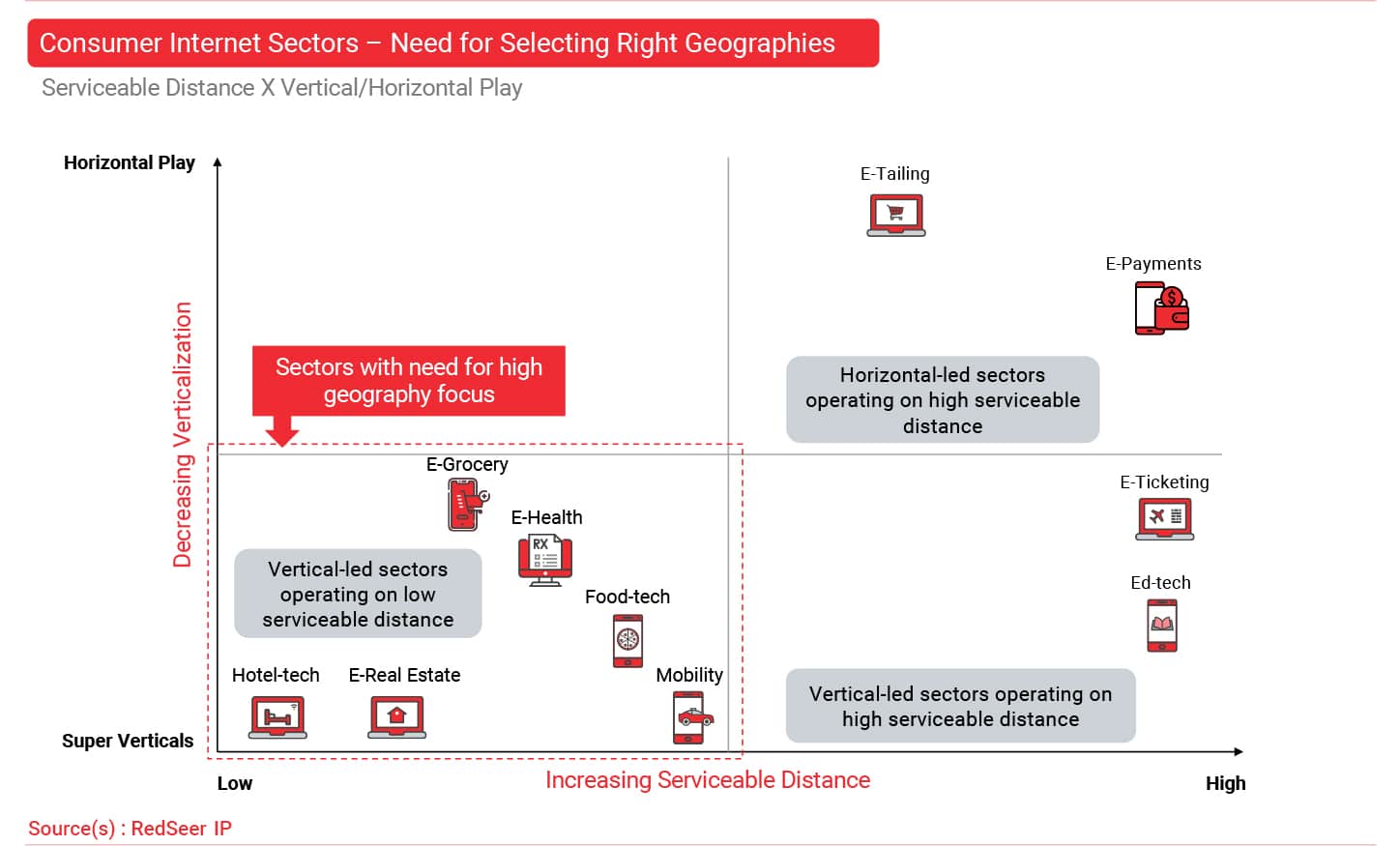 The need for micro-market segmentation and focus on right geography is of utmost importance for consumer internet verticals catering to limited serviceable distance for effective customer acquisition and retention. Some of the consumer internet verticals which falls into this category are e-grocery, e-health, Food-tech, Mobility, Hotel-Tech and e-Real Estate.
It's imperative for these players to identify micro-markets with high density of target customers for driving frequent orders and servicing them in a cost-effective manner.
---
3. For such consumer internet verticals, ~70%+ business is coming from top 8 metro cities…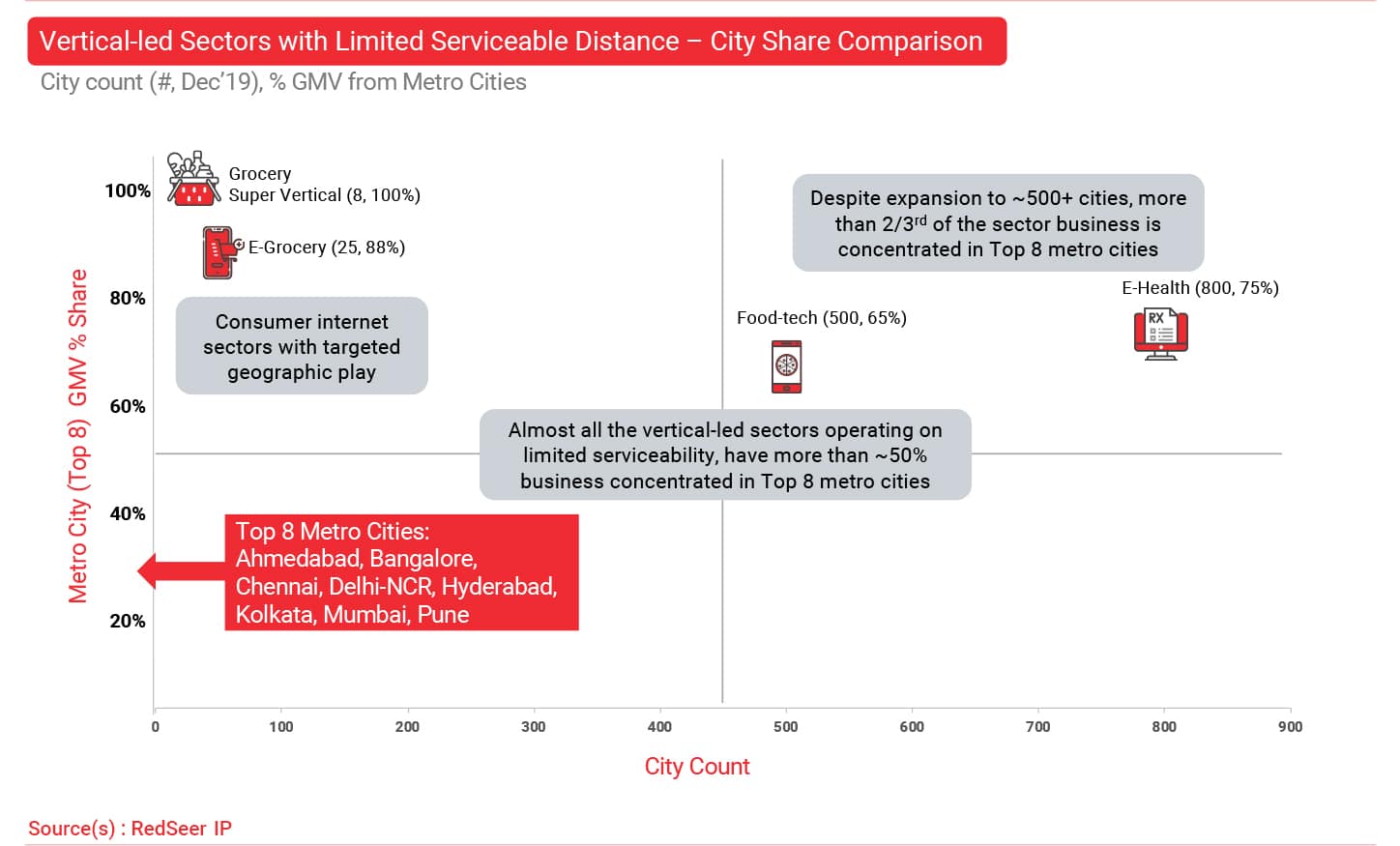 Some of the consumer-internet verticals catering to limited serviceable distance such as e-grocery have their operations in limited geographies and generates 85%+ of their GMV from top 8 cities.
While, consumer internet verticals such as Food-Tech and e-Health have their operation in 500+ cities but top 8 cities contributes to 65-75% of their business.
---
4. …and top 3 cities contributes to ~40% of GMV; even within the top 3 cities, top 10 micro-markets are the major business contributors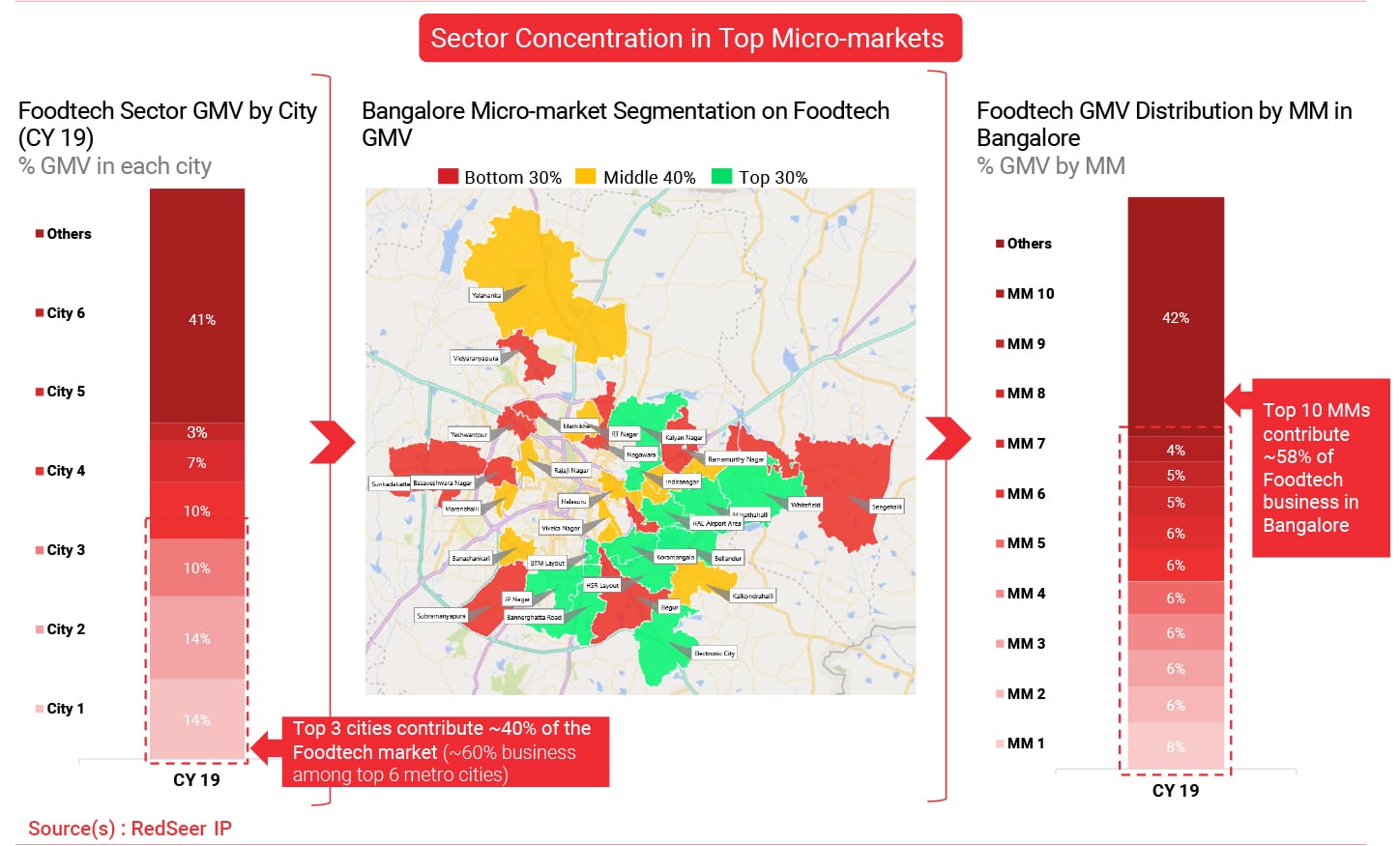 For Food-Tech market, while top 8 cities contributes to ~65% of business, top 3 contributes to 40% of business. Thus, the market is consolidated with major business from top 3 cities.
We have segmented Bangalore into micro-markets and identified that, within Bangalore, top 10 micro-markets contribute to ~60% of the market signifying the importance of these micro-markets for Food-tech players operating in the city.
Thus, it is important for consumer internet verticals with limited serviceable distance to identify the high opportunity micro-markets for the business and understand the demographic and psychographic profile of consumers in these micro-markets for effective acquisition and retention strategies.
---