With online taking center stage for influencing awareness, research, and consideration, the path to purchase is more complex than ever before. While online presents an immense opportunity to unlock growth by driving discovery for brands, its hidden value is yet to be capitalized. In this article, we deep dive into the sharp shifts in consumer shopping and spending habits which are now increasingly leaning towards digital and shifting the world of retail.
1. Digital platforms now are at the center of driving awareness, influencing decisions and even purchasing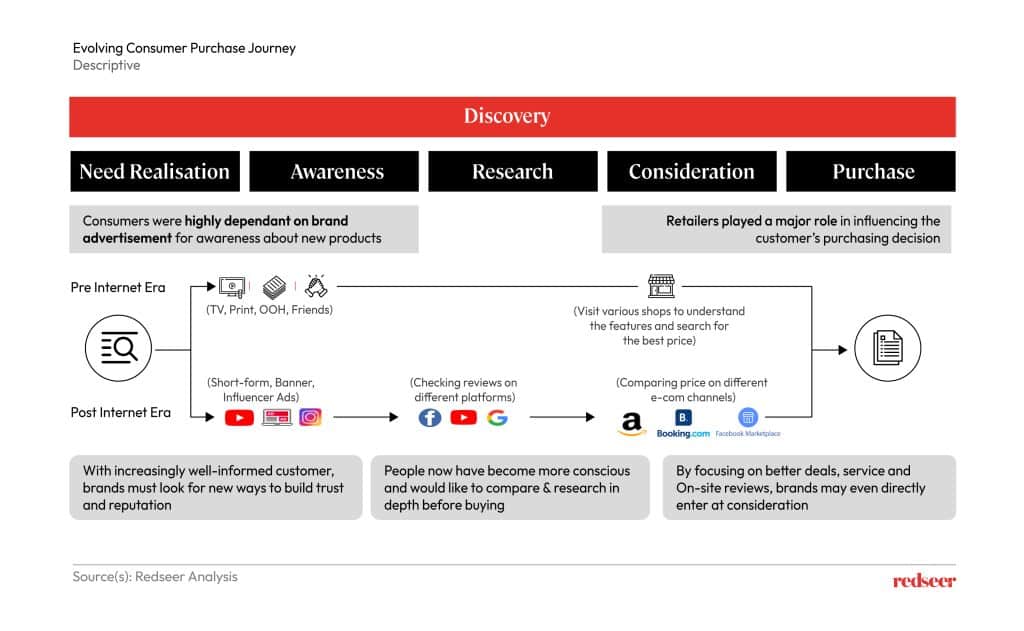 In the Post Internet Era – new technologies have shifted the commerce paradigm wherein online channels play an essential role in driving need realization, spreading awareness, complimenting research, and steering consideration toward final purchase. The relevance of digital is being turbocharged by the power of digital media that drives discovery.
2. Online Discovery Commerce is 5x more important than direct sales over online channel
Discovery of products will become an increasingly critical area that both online and offline focused brands will have to solve for. Given that more than 60% of total time spent digitally, online has become the dominant mode for discovery and not just sale of a product or service.
3. Sectors such as Auto and Real Estate are examples where Discovery Commerce is high, but online sales are low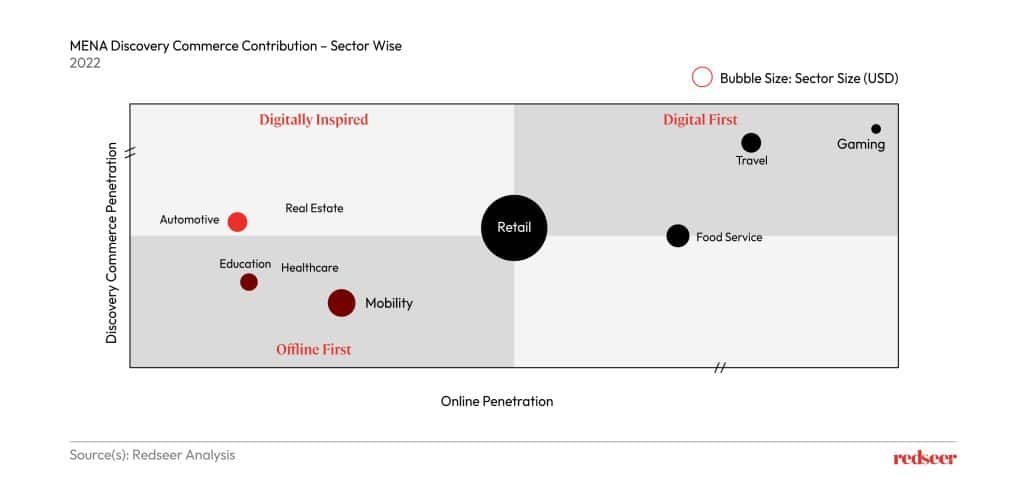 For sectors such as Real estate and Auto commerce, online is helping businesses reach new audiences through relevant experiences. For these sectors, intrinsic nature of high trust requirement, implication of physical verification, and human element are vital to the customer experience. Hence the move from product discovery to purchase is predominantly carried out through offline channels. However, for sectors such as travel, food service, and gaming, lean business models have enabled discovery commerce penetration and online penetration to be relatively high.
4. Brands need to switch on the discovery commerce rather than just direct sales while making digital strategies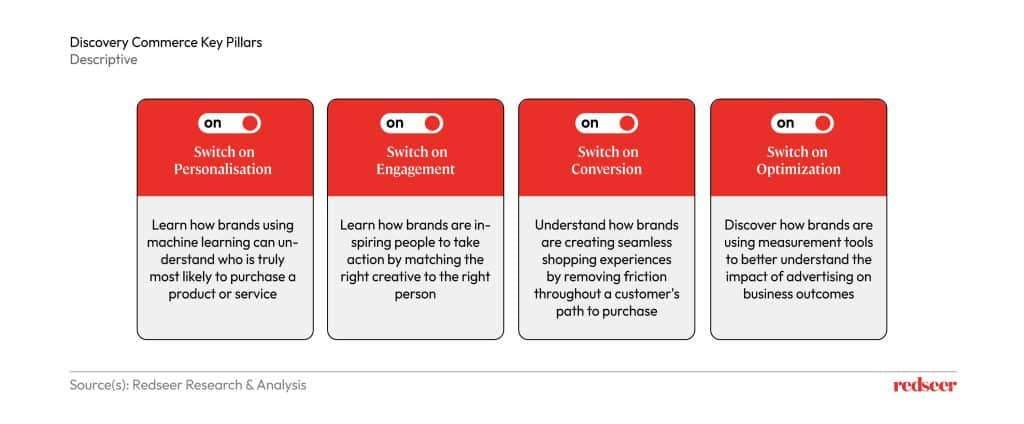 Online channels will enable businesses to connect with their consumer in a personalized manner, allowing consumers to discover the products and services at their own pace – irrespective of where the actual sales happen. Brands will need to increasingly ramp up their digital strategy to make discovery as an important goal than sales.