Last week, we hosted Ground Zero 6.0: The Golden Age Of India Internet, and to say that it was a success would be an understatement! We brought together some of the smartest minds from various industries, and along with my peers, we spoke about the most trends and developments in India's startup ecosystem. Here is my take on India's Digital Economy:
1. India Internet is surging ahead with >50% y-o-y growth in 2021, and is poised to be a $1 Tn economy by 2030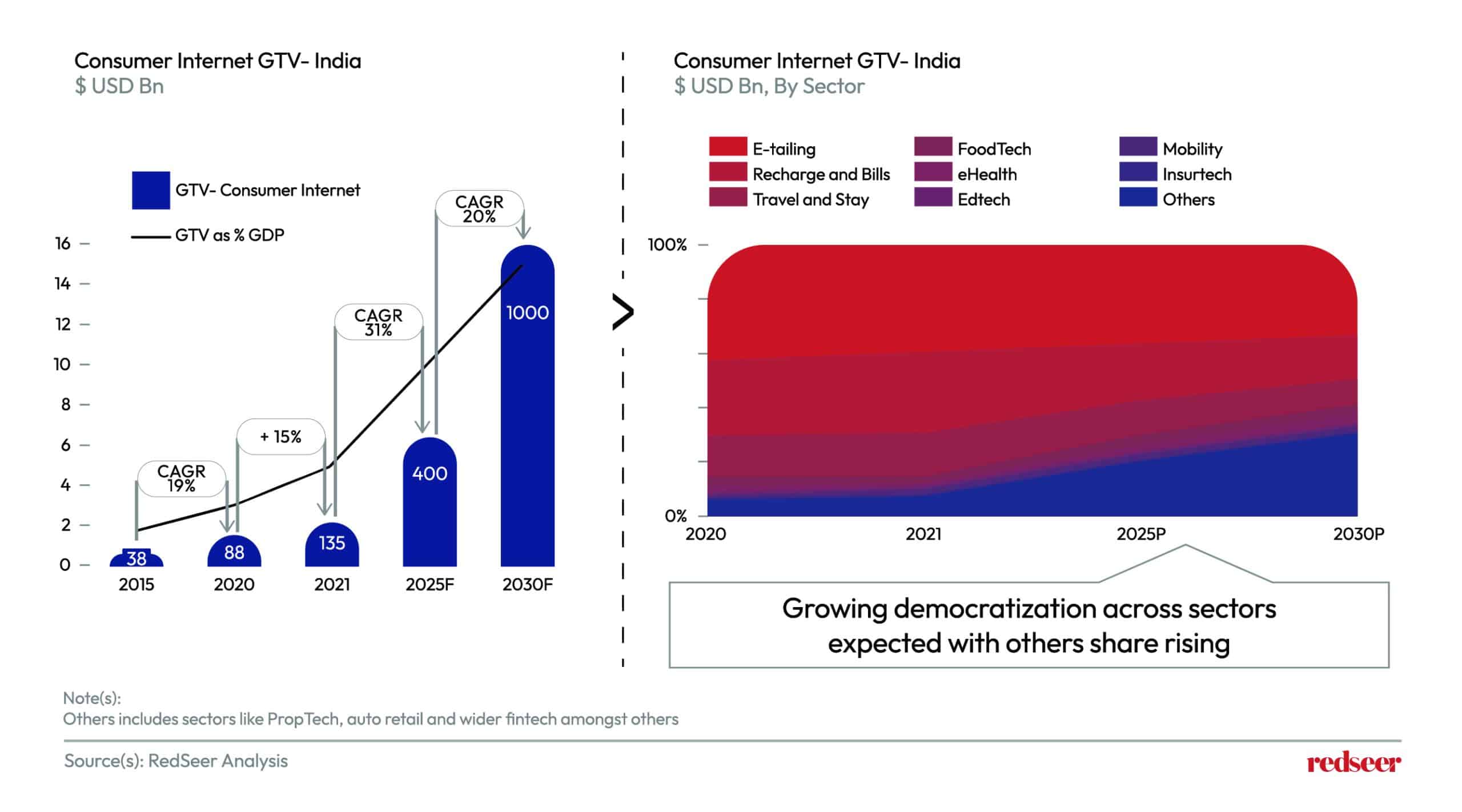 India's journey to a $1 trillion consumer internet economy has been a unique story of multiple internet sectors such as e-tailing, e-Health, FoodTech, Online Mobility, and Quick Commerce, coming together to create a strong foundation for a consumption-led economy. This has been possible due to the unique combination of a large domestic market, a large base of young consumers and an extensive digital infrastructure.
2. We witnessed the resurgence of key internet economies…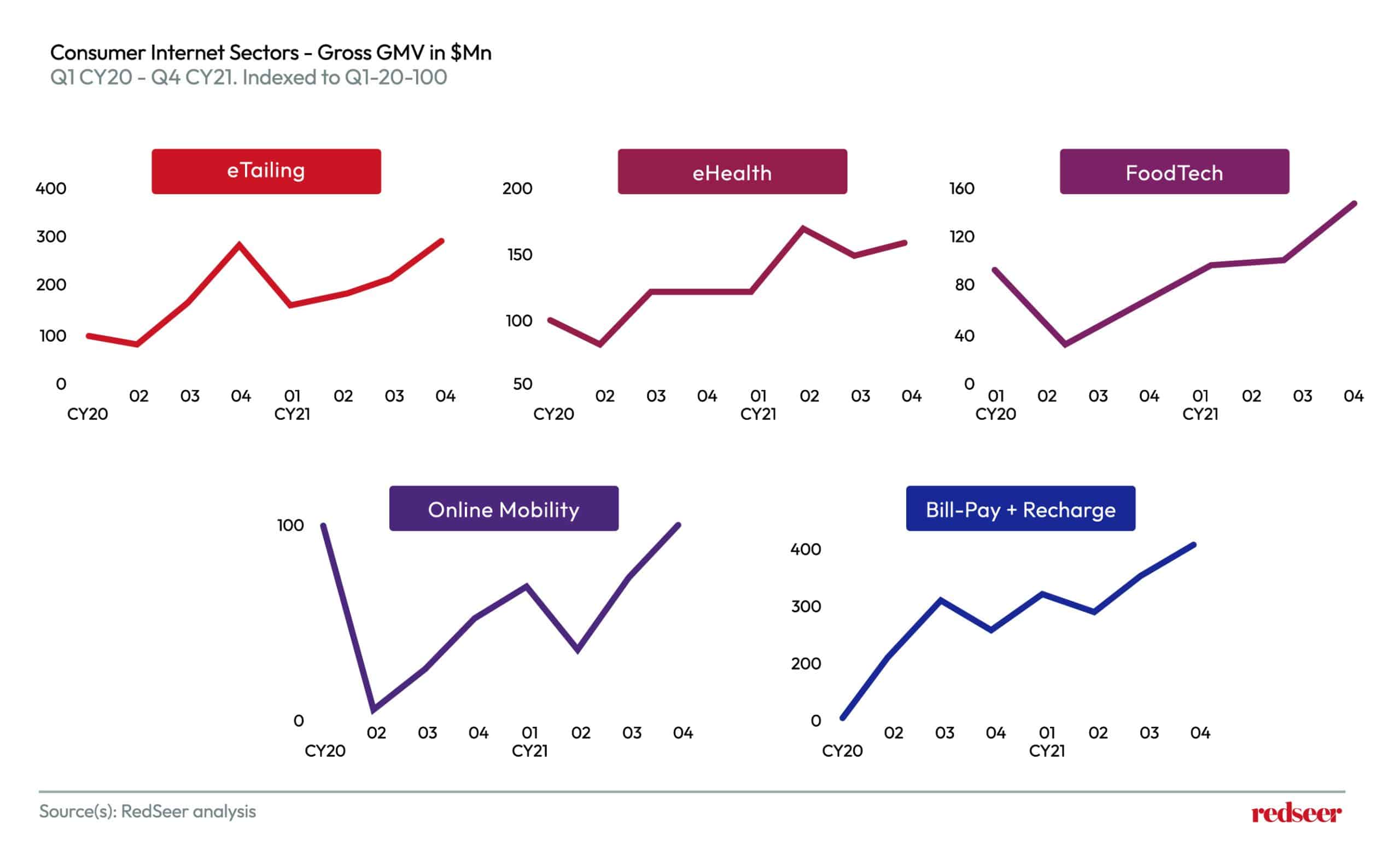 Key internet economies, namely e-tail, eHealth, FoodTech, Online Mobility, and Billpay and Recharge experienced a downward spiral during COVID, but re-emerged much stronger and shocked us with commendable post-COVID recovery.
3. And an expanding and maturing user base which is increasingly satisfied with internet services has further propelled the growth of internet-based businesses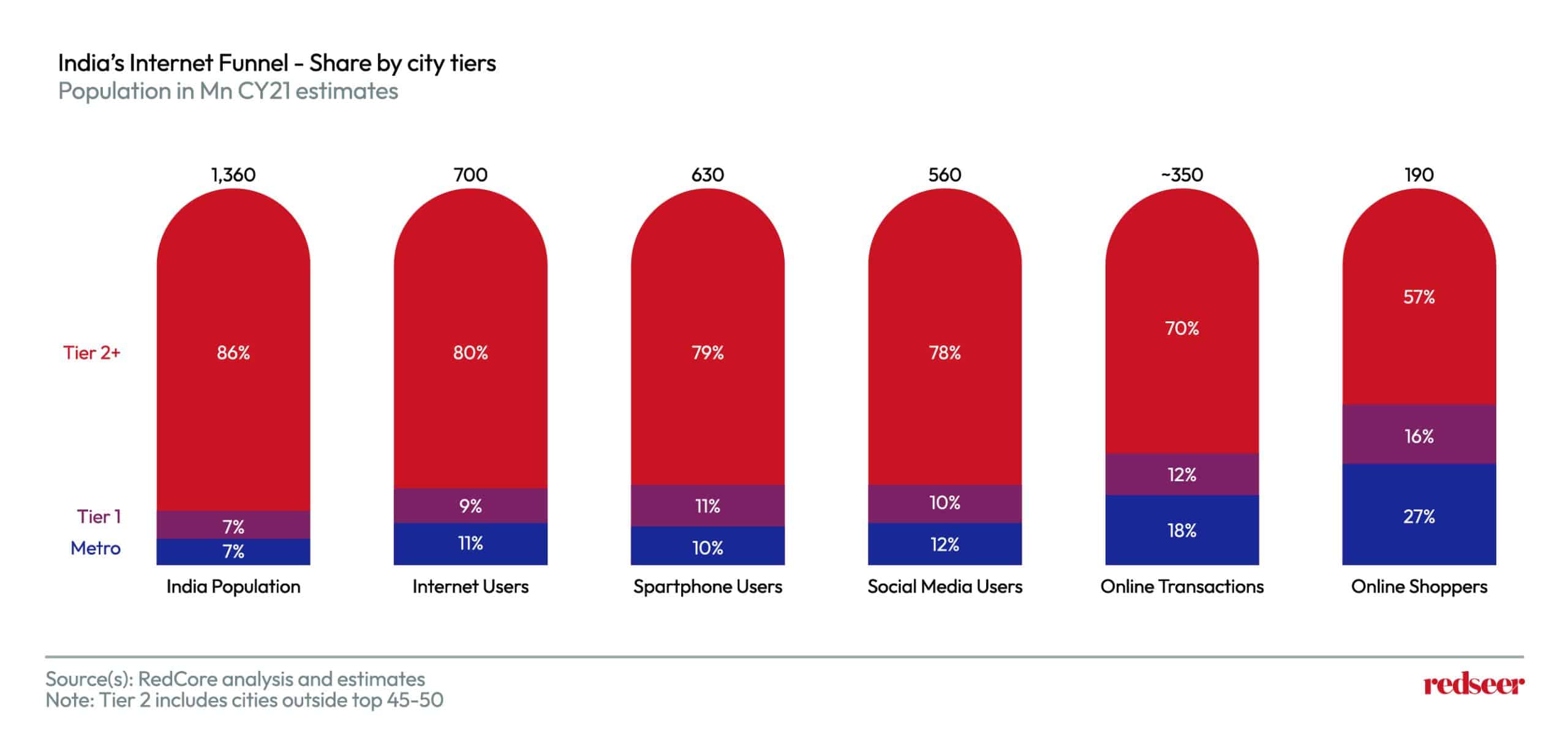 The success of internet-based businesses, in turn, has further led to the growth of the internet economy, resulting in a virtuous cycle of growth.
4. The final flourish comes from an increasingly reliable and democratized logistic backbone

And the good news is that Investors are recognizing India's golden opportunity without a second thought. In just 2021, more than $40 Bn of funding and 42 new unicorns were birthed.
India's digital infrastructure is powering the growth of a new digital generation, and businesses are broadening their digital footprints to better serve customers in the nation's rapidly changing landscape. In a country of 1.4 billion people, digital platforms are where consumers go to find information, buy products, send money, find jobs, and do a lot more. They're also the places where businesses can build customer relationships and grow their brand.
The digital economy is never far from headlines these days, and the Indian startup scene is no exception. India's digital economy is truly an exciting space to keep an eye on for the years to come!