1. Will first movers in Livestreaming and Gamification in Indonesian eCommerce reap the rewards post COVID?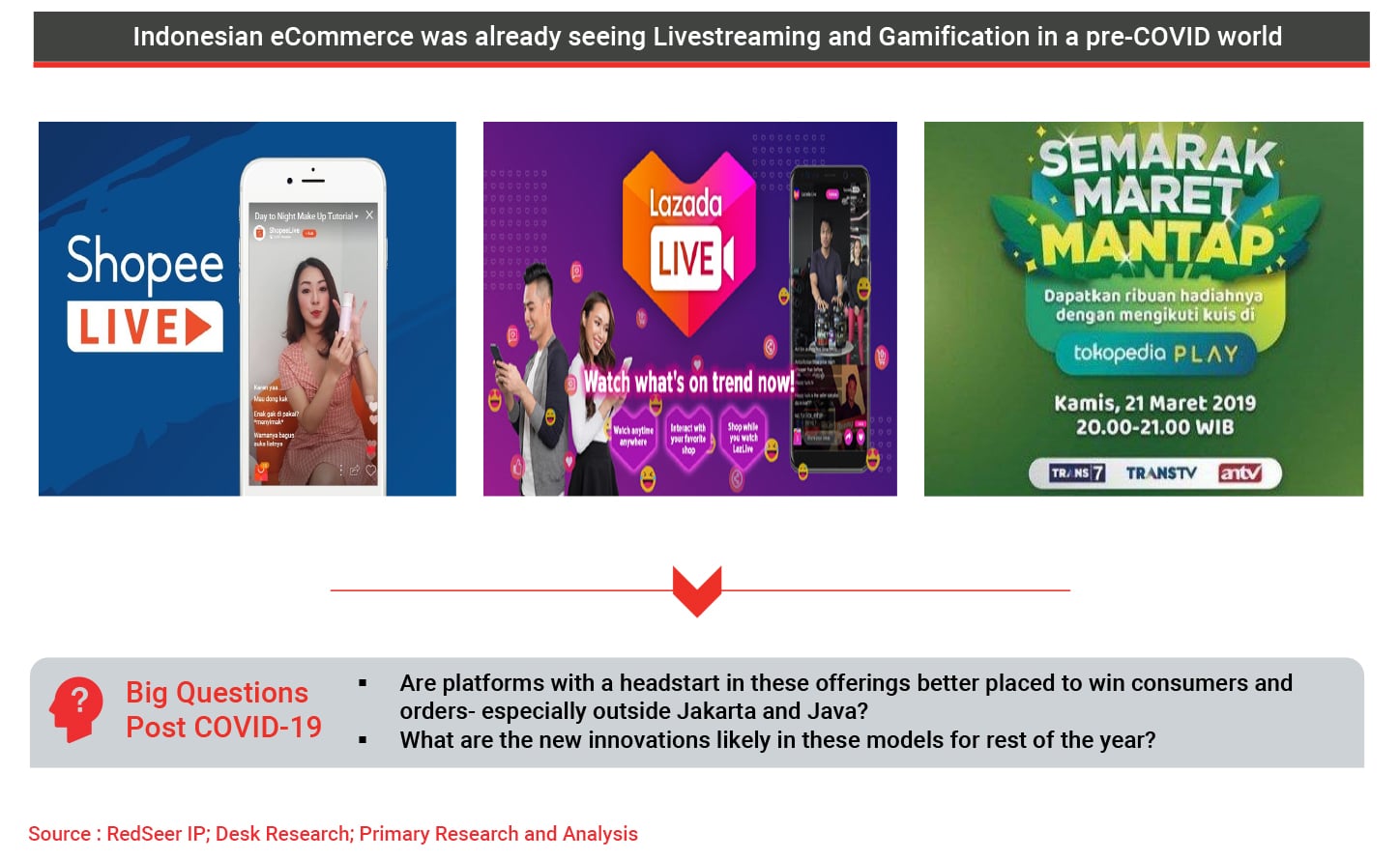 Livestreaming and gamification has seen strong growth in 2019 and platforms have further focused on this during COVID.
Can these offerings drive strong consumer engagement and ultimately higher orders/GMV in a post COVID world?
---
2. Payment modes for eCommerce transactions have been evolving rapidly in a pre-COVID world. What's next post COVID?
2019 saw strong growth in both eWallets and COD transactions, driven by a simultaneous focus on a frictionless experience amongst mature users and a need to onboard first time shoppers as well.
Big question is which of these trends will accelerate or decelerate in light of COVID?
---
3. Indonesian eCommerce has been evolving into more of a hybrid play from a pure marketplace- and COVID is supporting this trend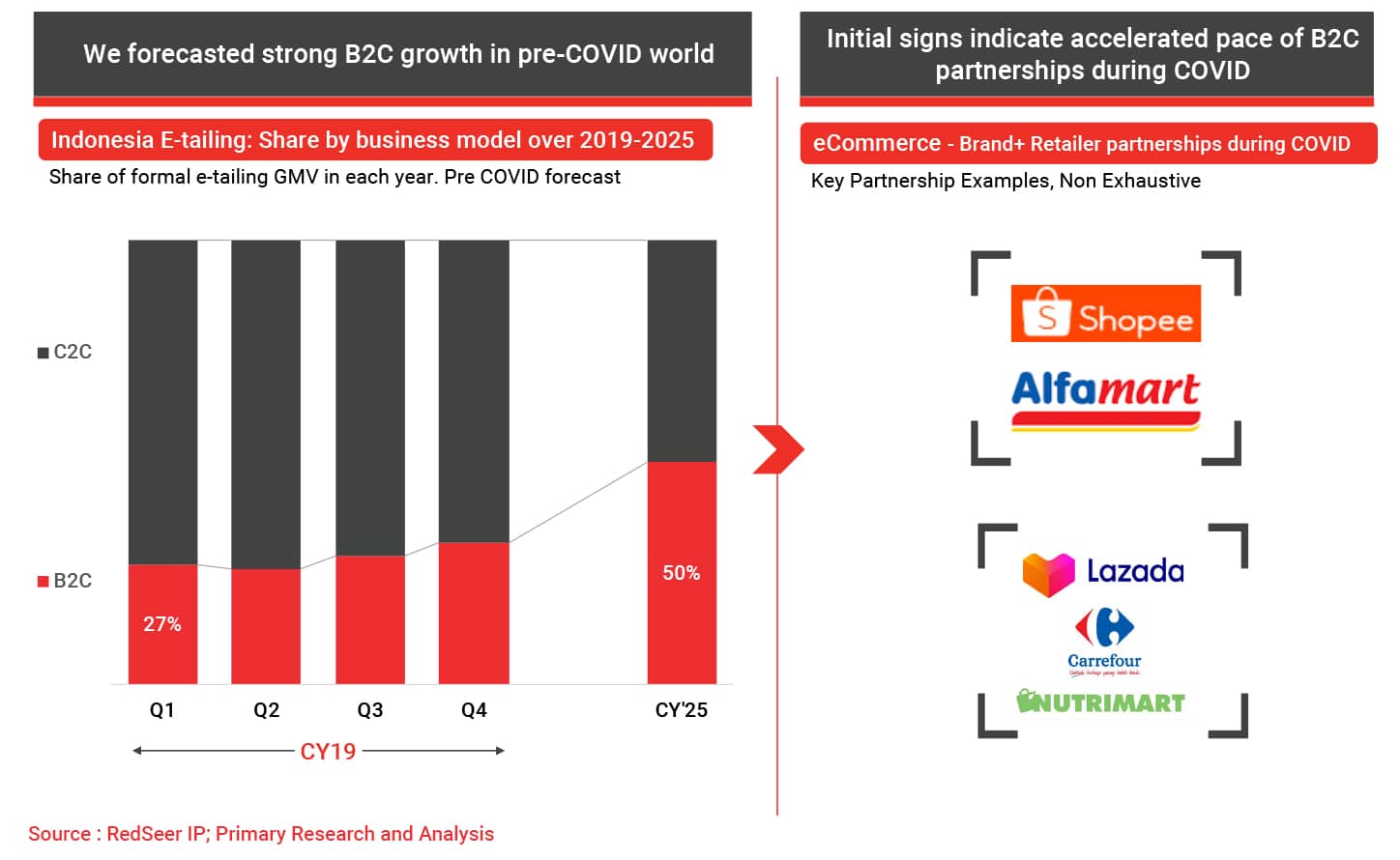 B2C share expansion is a key lever of unit economics improvement for Indonesian eCommerce.
Will eCommerce platforms be able to capitalize on the strong recent focus of brands and offline retailers on online channels and drive sustained unit economics improvement?
---
4. Social eCommerce in Indonesia has been on declining trajectory- but will the rise of new models shake things up post COVID-19?