1: Fast-paced etailing market growth in 2019
Online retail market grew at a fast pace this year compared to last few years – greater than 35% this year compared to ~25% annually over the last few years. This is especially commendable in light of the relatively slower growth of the overall retail sector.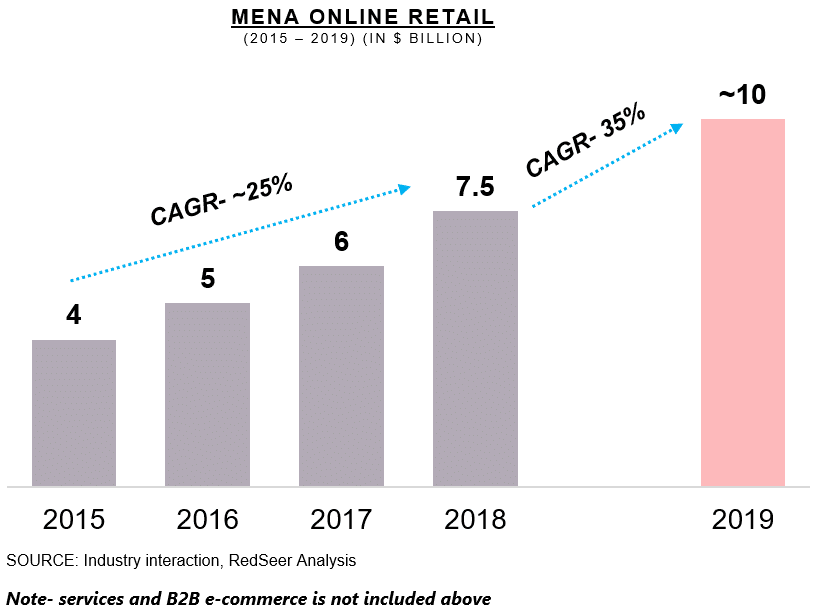 Online retailers reaped the benefits of investments in
1) Improving their logistics supply chains: In 2015, delivery times were communicated in weeks; that changed to less than a week by 2017. In 2019, same-day or next-day shipping became more and more prevalent in the UAE. In future, there is still a lot of scope of improvement in other categories like groceries and foodtech.
2) Aggressive promotions: Promotions focused on free shipping first for a minimum order value but slowly moved to free shipping with no limits on the value of the order. Promotions also included price discounts.
3) Improved product offerings: The product offerings improved significantly over the year. Noon focused on creating partnerships with players such as Al Shaya, Extra and eBay. Amazon used its international suppliers to improve the offering through its International Shipping Program.
2: Noon and Amazon dominate the market
Amazon rebranded Souq in UAE to leverage on its internationally trusted brand and the high expat population in UAE. On the other hand, Noon continued its high-growth trajectory to gain market share in the Middle East by focusing on building an indigenous ecosystem across the value chain.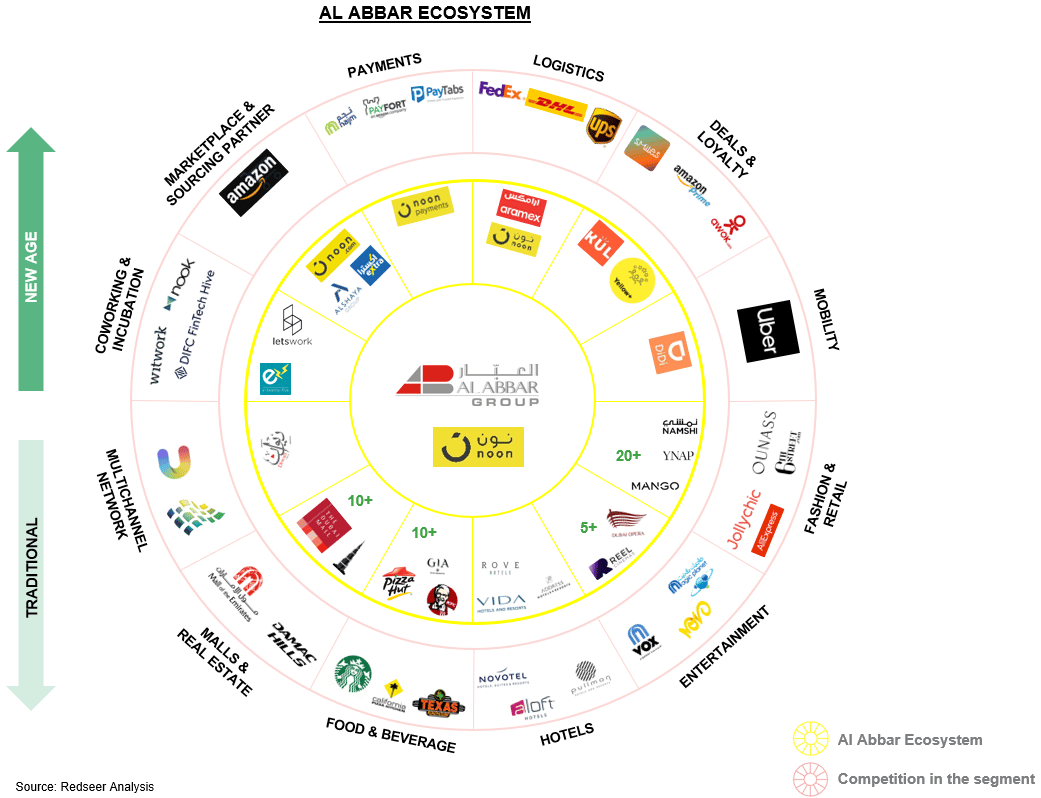 Our estimates indicate that Noon and Amazon capture roughly half the market equally split between them. Amazon leads in UAE while Noon is the leading player in Saudi Arabia.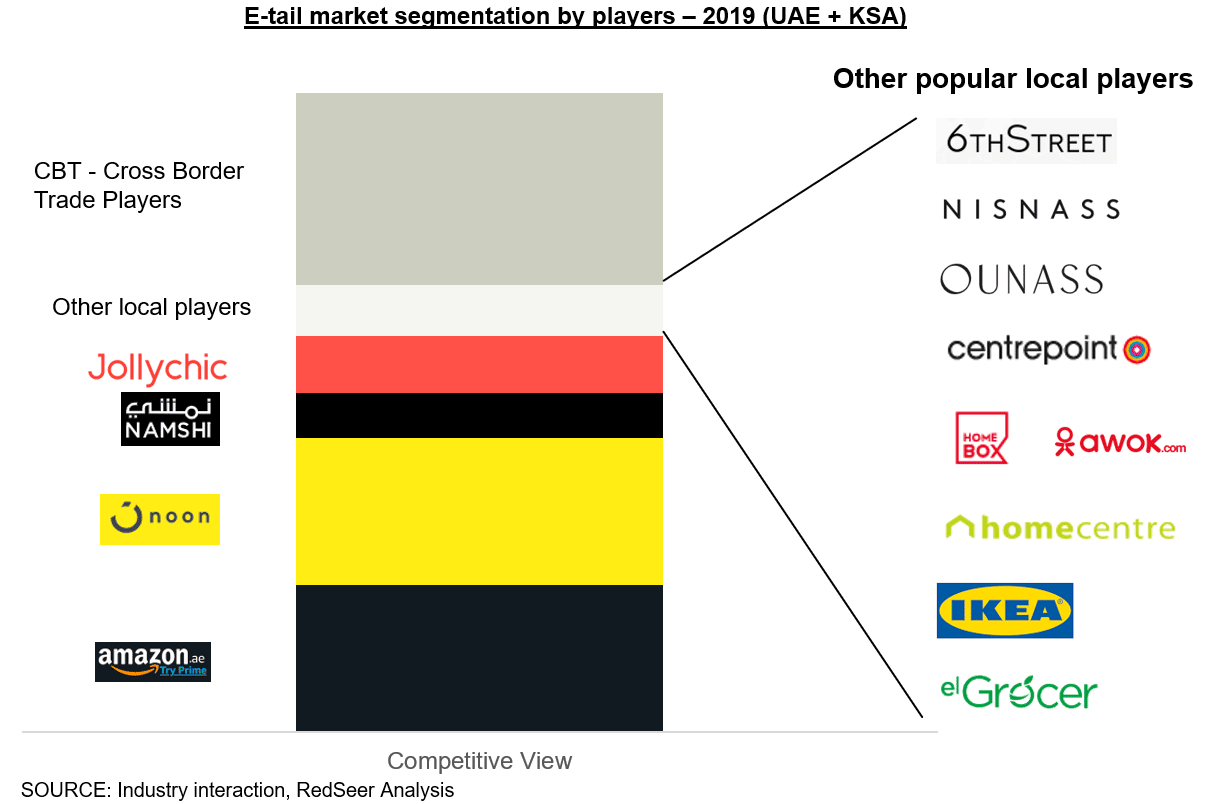 3: Chinese players gain traction in cross-border trade
The CBT landscape has been transforming over the years. While earlier it used to be dominated by western eCommerce players, now it has started to be dominated by eastern players such as Shein, Club Factory and Ali Express. Local players are not left behind either as Emirates Airlines recently launched its own cross-border delivery platform this year to cater to this growing demand.
Read More:
1. E-tail – How Will MENA Order Online Post COVID-19?
2. Online Fashion – How Will MENA Order Online Post COVID-19?