Traditional banks form the backbone of the Indian banking system. There was a time, not so long ago, when traditional banks, with their endless paperwork and strict work timings, sufficed. However, the smartphone-led population, with its internet and fast-paced lifestyle, demands a more seamless banking experience. Unfortunately, digital initiatives by traditional banks have met with limited success. So, could neo banking, an entire bank on the cloud, be the latest value-add and answer to our digital-hungry audience?
My colleague, Kanishka Mohan, and his team have taken a stab at the current state of Neo banks and how they are evolving. Let's find out the details:
1. Access to banking services has more than doubled in the last decade in India with digital banking gaining prominence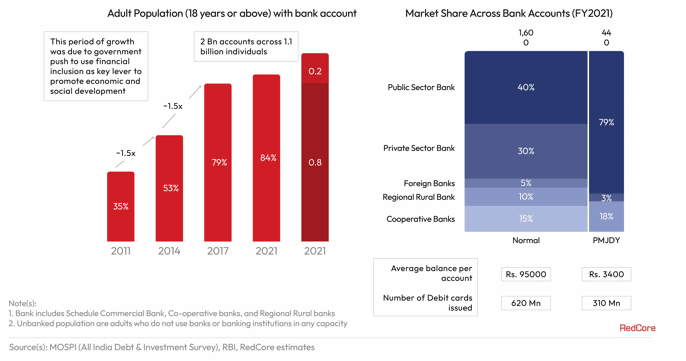 Rapid internet adoption has resulted in high access to basic digital services.
2. Currently, the digital Banking Landscape can broadly be divided in 4 major categories with Neo banks picking up pace, and turning out to be a gamechanger
Banking in India is highly regulated, with RBI allowing for various banking licenses to fulfil inclusion & innovation use cases. Payments banks, neobanks, digital apps by scheduled banks, and digital banks are the four main categories within the digital banking arena. Neo banks are digital-only entities, partnered with traditional banks, transforming the retail banking experience through better technology.
3. However, Indian neobanks are still in the nascent stage of product offerings, particularly in comparison with their global counterparts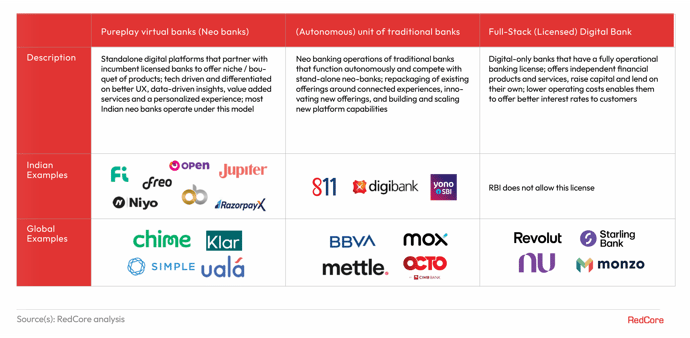 Neobanks are still solving for better UX, data-driven insights, value-added services and a personalized experience for India's retail banking customers.
4. Vying to scale up and secure a strong foothold, the immediate play for neo banks is to acquire primary bank account customers. Salary accounts of white-collar employees, with a Lifetime value of ~3X, seem an addressable market and the best way forward for neobanks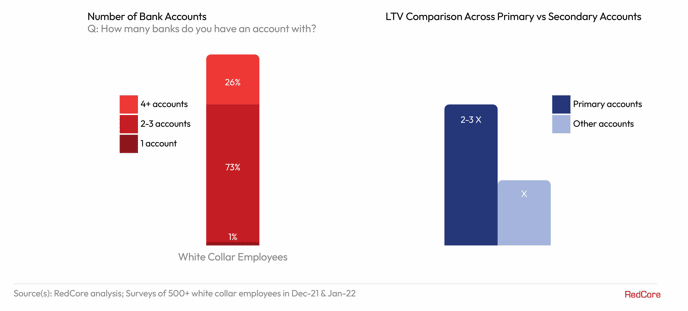 5. By leveraging this segment, the market size for neobanks is bound to grow considerably. In fact, neobanks are already on a growth trajectory, as it has attracted significant investor interest & venture capital — this is just the beginning for neobanks, and it most certainly is an exciting space to keep an eye on