1. India Internet- Steady recovery till mid-June, with multiple bright spots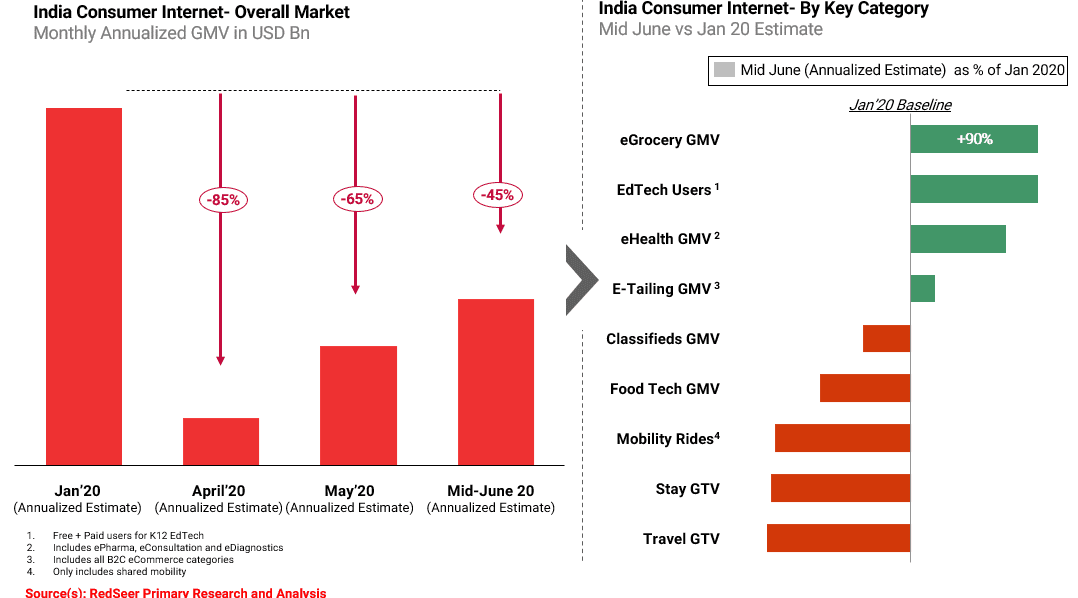 India Internet suffered from a huge initial shock in April where majority of the sectors were non-operational due to the world's strictest lockdown.
However, as the partial and full unlock has proceeded, few of the internet sectors have seen either seen a release of the pent-up demand or a new sector baseline has been set, as some of the newer COVID Induced behaviors remain broadly sticky.
In our upcoming webinar session, we dissect these trends in more details, with a week on week granularity.
---
2. Steep growth in new users for India Internet during COVID –with significant variations across platforms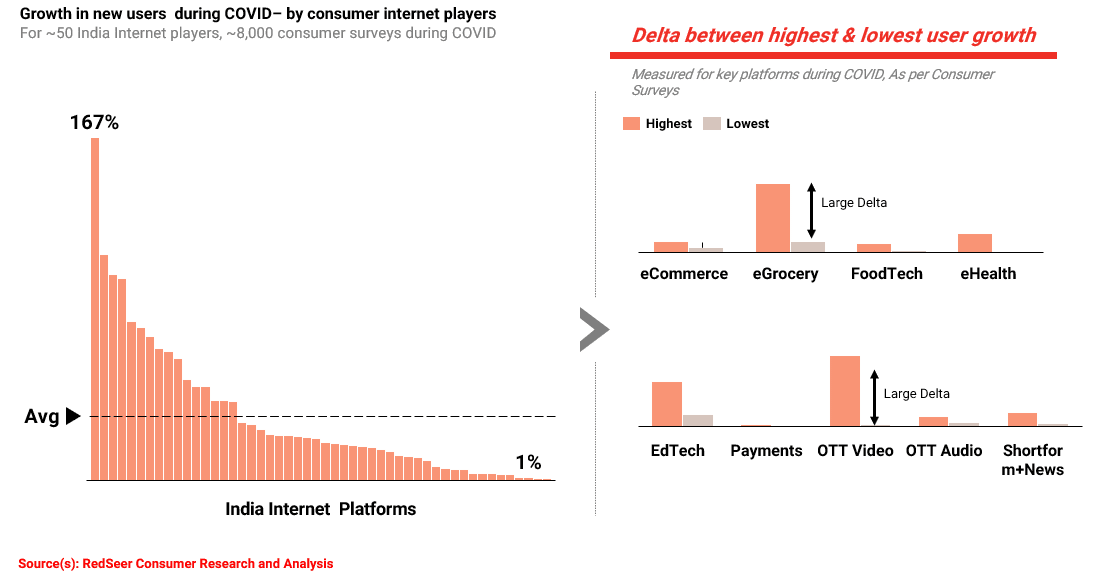 COVID truly proved to be a pivotal moment for digital adoption across categories. Per our surveys during COVID, major internet platforms have seen 100% + new customer acquisition, with the cost of acquiring customers having been reduced upto 1/4th for key platforms.
---
3. India Internet NPS during COVID jumped ~2x from pre-COVID days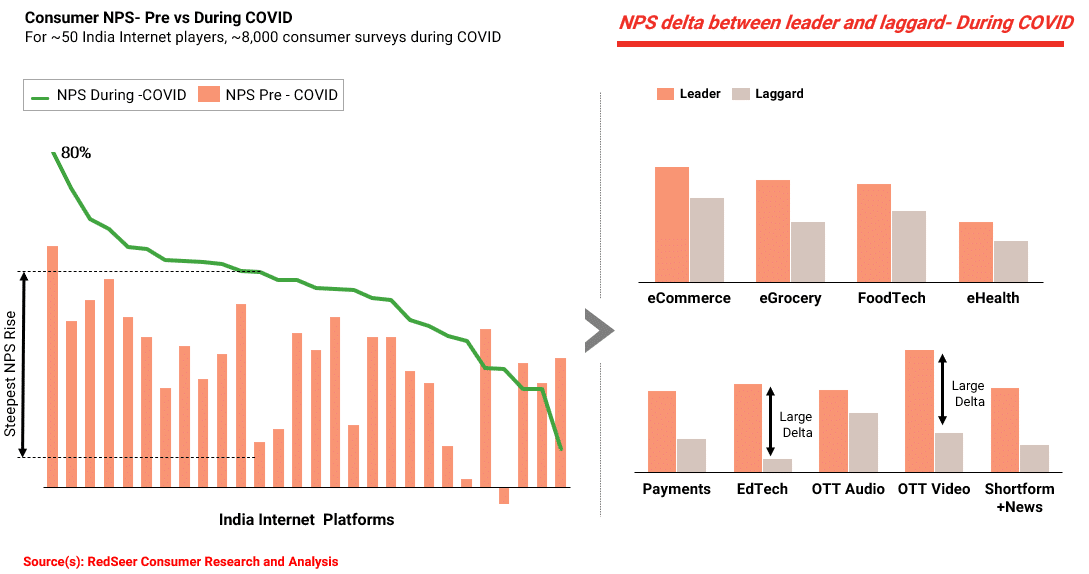 As consumers struggled to carry out day to day activities during the lockdown period in April/May, India Internet came to the rescue.
Massive number of old and new consumers came to rely on Internet platforms from needs like ordering grocery to accessing eConsultation. Yet the overall experience delivered was of high quality and consumers rewarded the platforms with a NPS score which was significantly higher than pre-COVID figures.
However, there were certain platforms who performed much better than others on this, and had a significant NPS lead over their competitors.