1. KSA real estate sector set to grow at a 10% CAGR over next 5 years – almost at par with UAE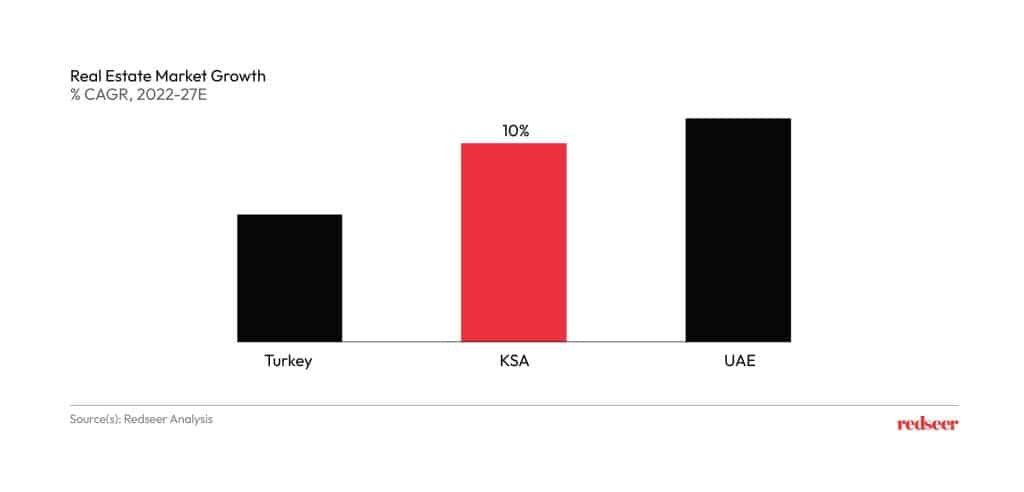 The growth narrative in KSA is unfolding, and the real estate sector is directly benefiting from it. KSA's real estate sector is set to grow at a steady 10% CAGR annually for the next 5 years. This growth is driven by the government's focus on real estate development, including major projects like Neom and Diriyah Gate, with an aim to build more than 400K+ residential units by 2030 to drive home ownership up in the region.
2. Stable house prices, coupled with attractive rental yields make it a very compelling story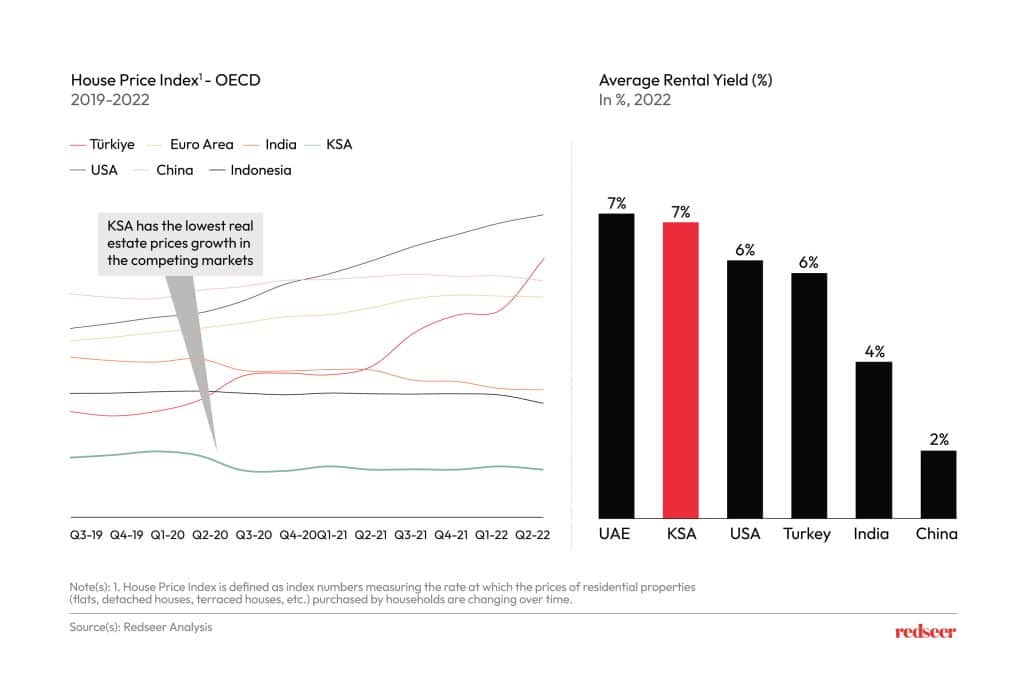 Unlike their regional counterparts, KSA's real estate growth has not been driven by price increases, due to limited supply. On the contrary, with supply matching the growing demand, KSA's real estate market has seen stable property prices. Despite the growth of the market, the rental yields remain high at ~7%, creating an attractive value proposition for investors as well as buyers.
3. Riyadh will lead the growth and will contribute close to 50% of the market by 2027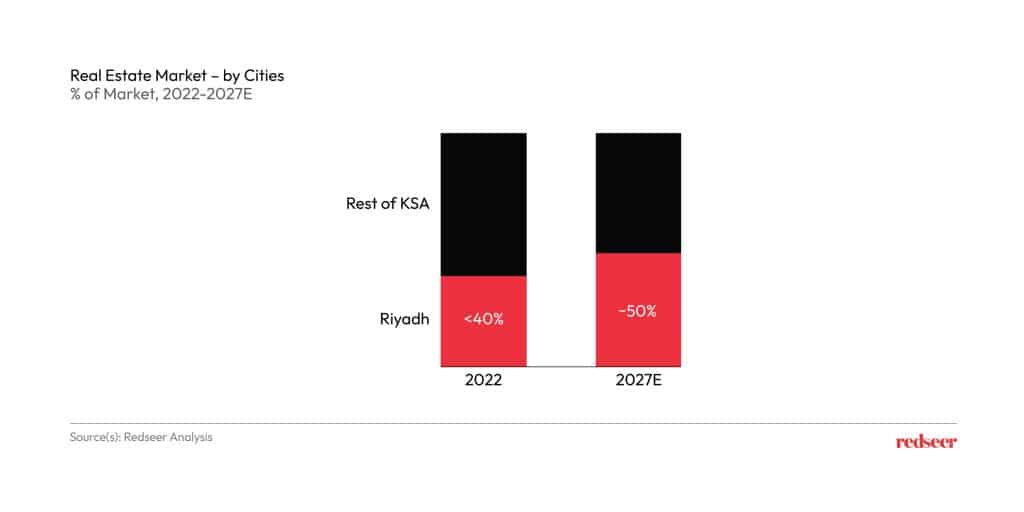 Riyadh is the epicenter of growth in KSA. It is projected to account for over 50% of the market by 2027. The government's efforts to transform Riyadh into a hub for innovation and advancement, supported by initiatives to attract top talent and global businesses into the geography is driving this growth. Notable initiatives include Warefa by Roshn, a real estate developer backed by the kingdom's wealth fund, which is slated to provide 2,000 housing units along with various essential commercial and lifestyle amenities. The city is also witnessing significant office space development, as major corporations establish their office in the region, complying with government requirement to move regional headquarters into the country. 
4. Top 5 players represent 5-10% of the market – attractive supply side opportunity as well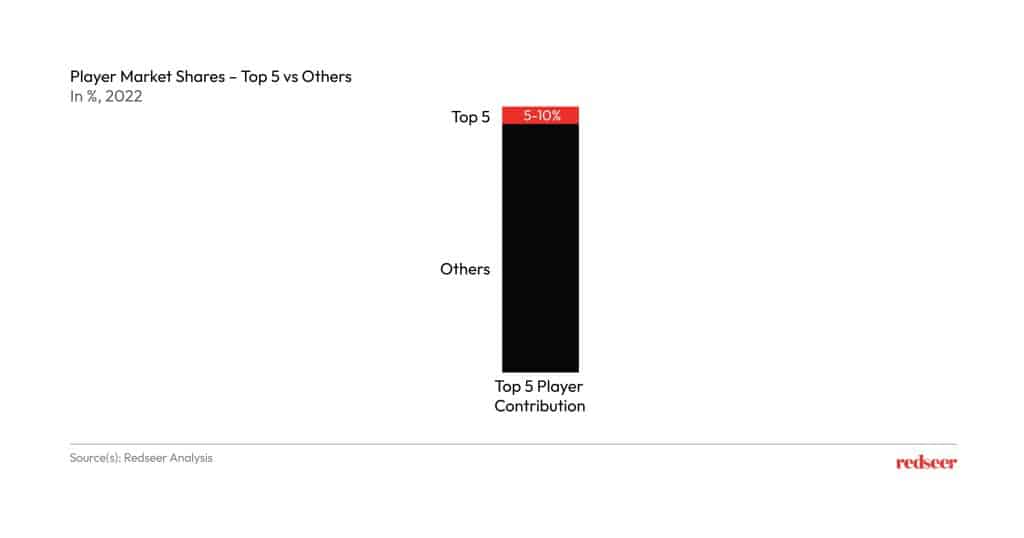 Despite the market's attractiveness, the supply side remains fragmented, with the top 5 players accounting for only 5-10% of the market. This presents an excellent opportunity for budding developers to chart strong growth stories in the region. Players will need to focus on brand building and creating strong awareness, both through advertising as well as developing marquee projects to solidify their right to win.