Customer engagement platforms are empowering organizations in the region to adapt to the fast-evolving consumer landscape, providing customizable and full-stack solutions to meet the varying, cross-industry needs, of customer engagement. As the focus in the digital economy shifts from customer acquisition to retention, these solutions become increasingly important in fostering lasting relationships and driving business success.
In this article, we delve into the thriving digital economy in the MENA region and how consumer engagement holds the key to success in this evolving landscape.
1. MENA digital economy is thriving, aided by an always-online consumer base…
MENA's digital economy is set to surpass $500 Bn by 2030, fuelled by a young, dynamic, and digitally savvy population. With the strong growth of digital technology and the widespread adoption of smart devices, the region's consumer base remains connected like never before. This increased connectedness drives the need for customer engagement platforms.
2. …which makes consumer engagement key to succeed, in a time when focus is transitioning from acquisition to retention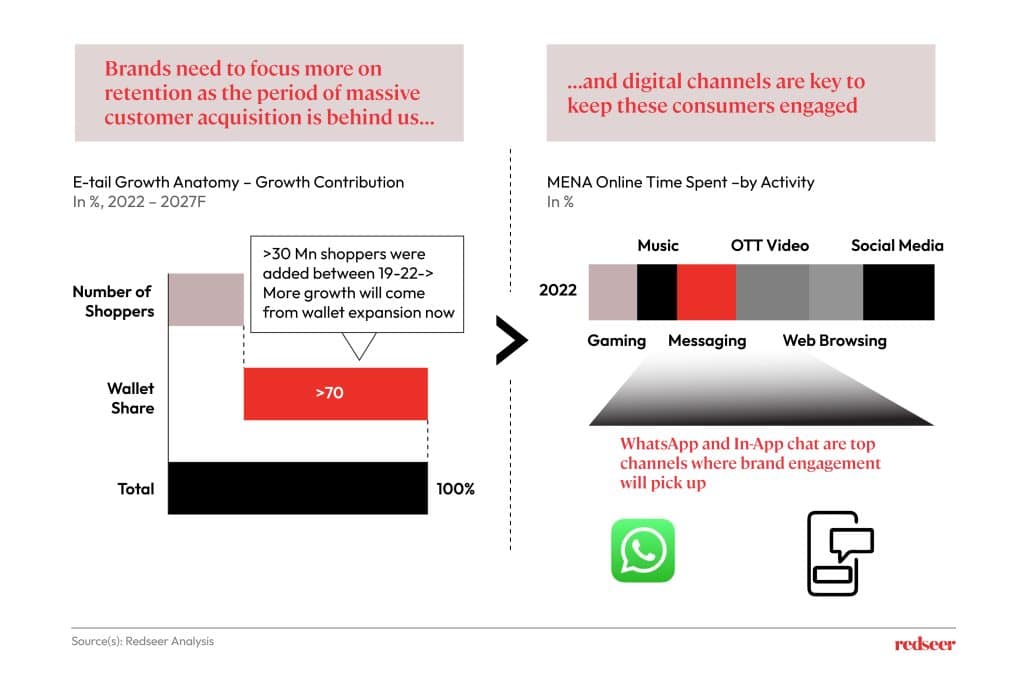 With the massive pandemic driven customer acquisition spree behind us, the focus is shifting to long-term customer retention. To succeed in this environment, businesses need to actively engage their consumers throughout their journey. With messaging now taking up a sizeable portion of online time spent by MENA consumers, it is imperative to devise consumer engagement solutions that target audiences where they spend time most.
3. Customer engagement platforms have been aiding this need and will represent a $6 Bn market by 2030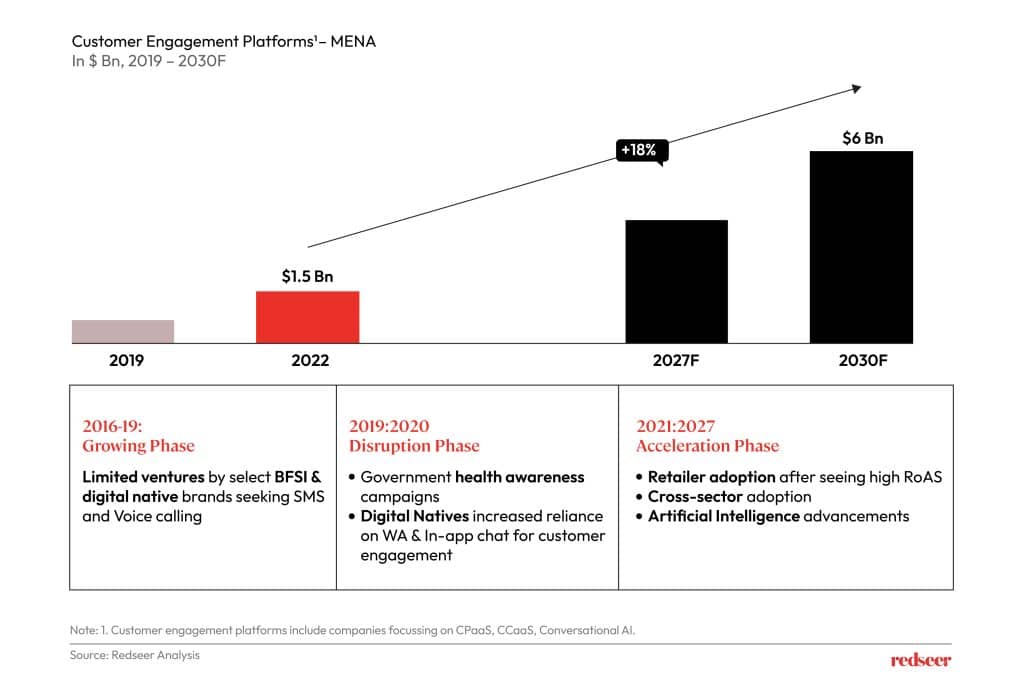 BFSI and digital native brands were early to recognize the potential of CPaaS and CCaaS. The disruption phase witnessed significant shifts with government health campaigns and the widespread adoption of channels like WhatsApp. The market is now headed towards more cross-sector adoption and an AI driven landscape.
4. Players with customizable full-stack solutions, focusing on Digital Natives powering the economy, will emerge victorious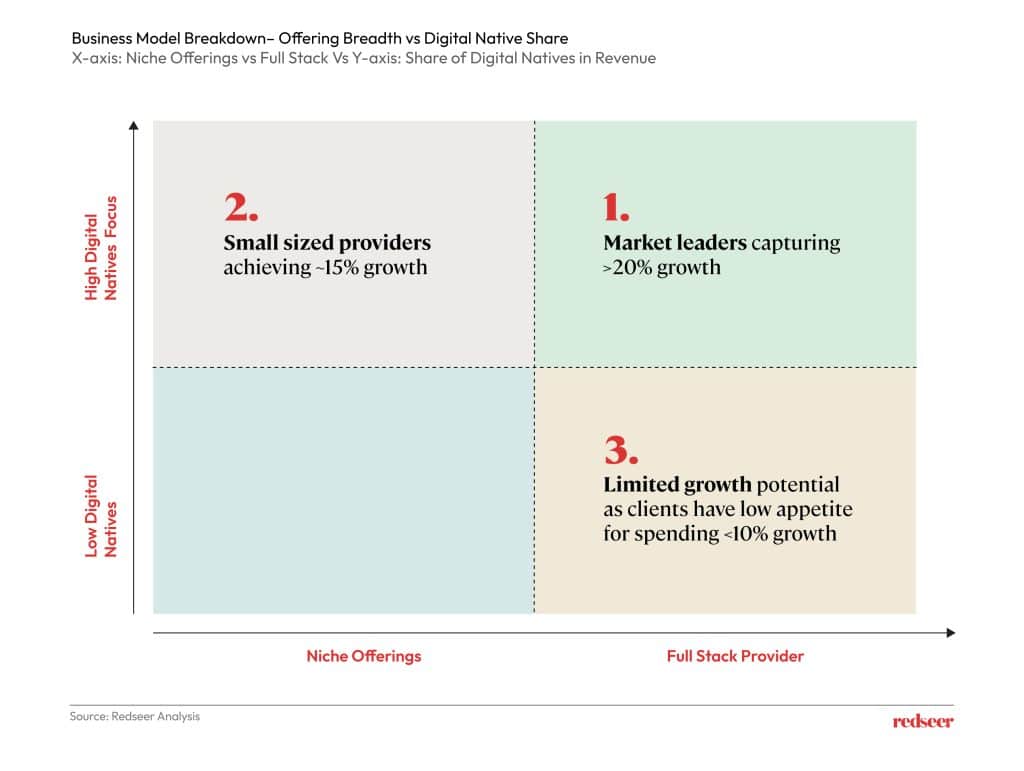 Numerous players are operating in the space and most of them are looking to develop full stack capabilities, organically or inorganically. The traditional SMS channel which accounted for >80% of revenue for the industry pre pandemic is now quickly giving way to other digital channels. Players operating in the commoditized SMS market face razor-thin margins, prompting the need for differentiation, and exploring other revenue streams. There are several niche players focusing on advanced data and AI capabilities leveraging data-driven insights for personalized experiences.
Businesses that cater to the digital native companies and offer customizable full-stack solutions are poised to capture relatively more growth in the short to medium term.