It is our pleasure to release our report "The Most Inclusive Football Tournament" covering key themes that will play out during the upcoming World Cup in Qatar.
The championship in Qatar is one of the largest sporting events in a post-pandemic world. This report covers the impact, market outlook, and evolving consumer and supplier trends by leveraging 10 years of our IP in the region, 600+ consumer surveys, and 50+ expert interactions.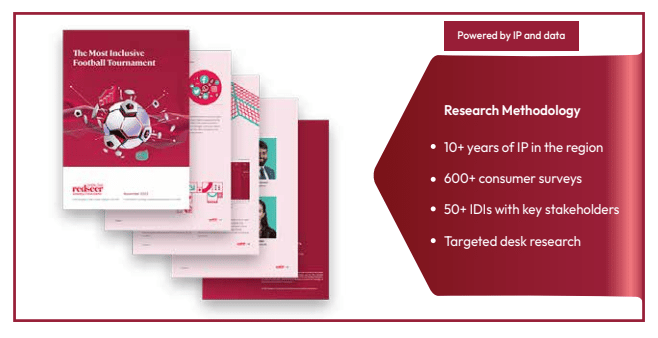 1. Here are some of the key glimpses of the report: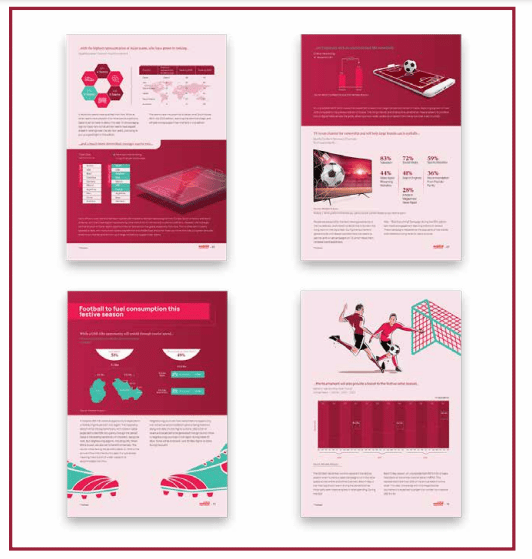 a) The Most Inclusive Football Tournament– This is the first mega football tournament in the Middle East with the highest representation of Asian teams. The influx of fans from the Middle East and other Asian countries with a relatively younger population will contribute to a younger tourist mix.
b) Digital media to democratize advertising– Digital media is lucrative for smaller brands as it presents multiple forms of advertising, but it is important that brands create effective and efficient strategies to maximize benefits. The variety of platforms and content formats within digital media enables it to achieve a wide array of objectives and ensures that all kinds of brands can find a suitable offering to meet their specific needs at a reasonable price.
c) Football to fuel consumption this festive season – Within retail, packaged food & beverages, sportswear, fashion, and electronics are sectors to watch out for. A significant portion of the spending will happen through online channels, which will also heavily influence offline purchases.
2. Stay tuned. More exciting insights are coming your way!
Our much-awaited speaker series "Road to the football finale" featuring leading experts across industries goes live soon.
For the full report and insights from our experts, please click here or reach out to us at mea@redseer.com.