1. eCom Horizontals realised the importance of FMCG category early on in Vietnam, learning from other evolved markets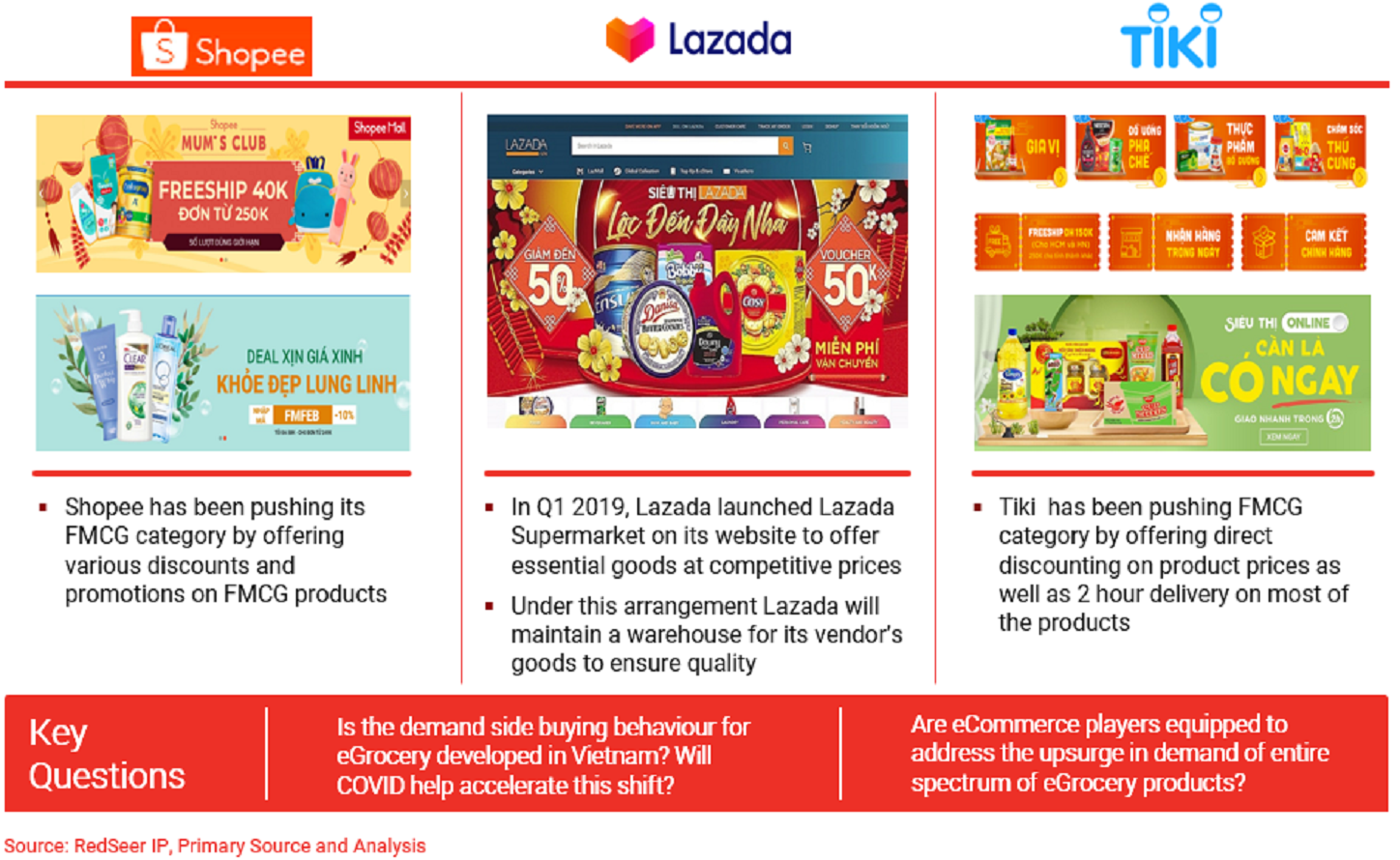 Brands and eCommerce players alike, had started to focus on FMCG segment early in 2019, learning from other evolved markets. However the customer buying behaviour for groceries, was still underdeveloped in the online channel.
With COVID coming in, there is a demand side pull for eGrocery and it remains to be seen if supply can effectively fulfil this demand while maintaining a high level of customer experience/satisfaction.
---
2. The market is concentrated in HCM & Hanoi, Online buying behaviour in outer areas underdeveloped

Hanoi and HCM are the supply and demand centres of Vietnam, accounting together for 18% of population and 35% of economic output.
The population here is highly digitized and GDP/Capita is 2-3x of other regions leading to accelerated adoption of eCommerce.
---
3. Profitability was to arrive sooner with players adopting supply chain efficiency measures + moderating subsidy outlay – how will COVID impact this?
We noticed a marked shift towards driving profitability through supply chain efficiency measures + strategic reduction of subsidies (while limiting impact on GMV growth) in the later part of 2019.
This could possibly help the Vietnam eCommerce market achieve a faster path to profitability than observed in other more evolved markets.
---
4. Being a nascent market, Social commerce contribution is sizable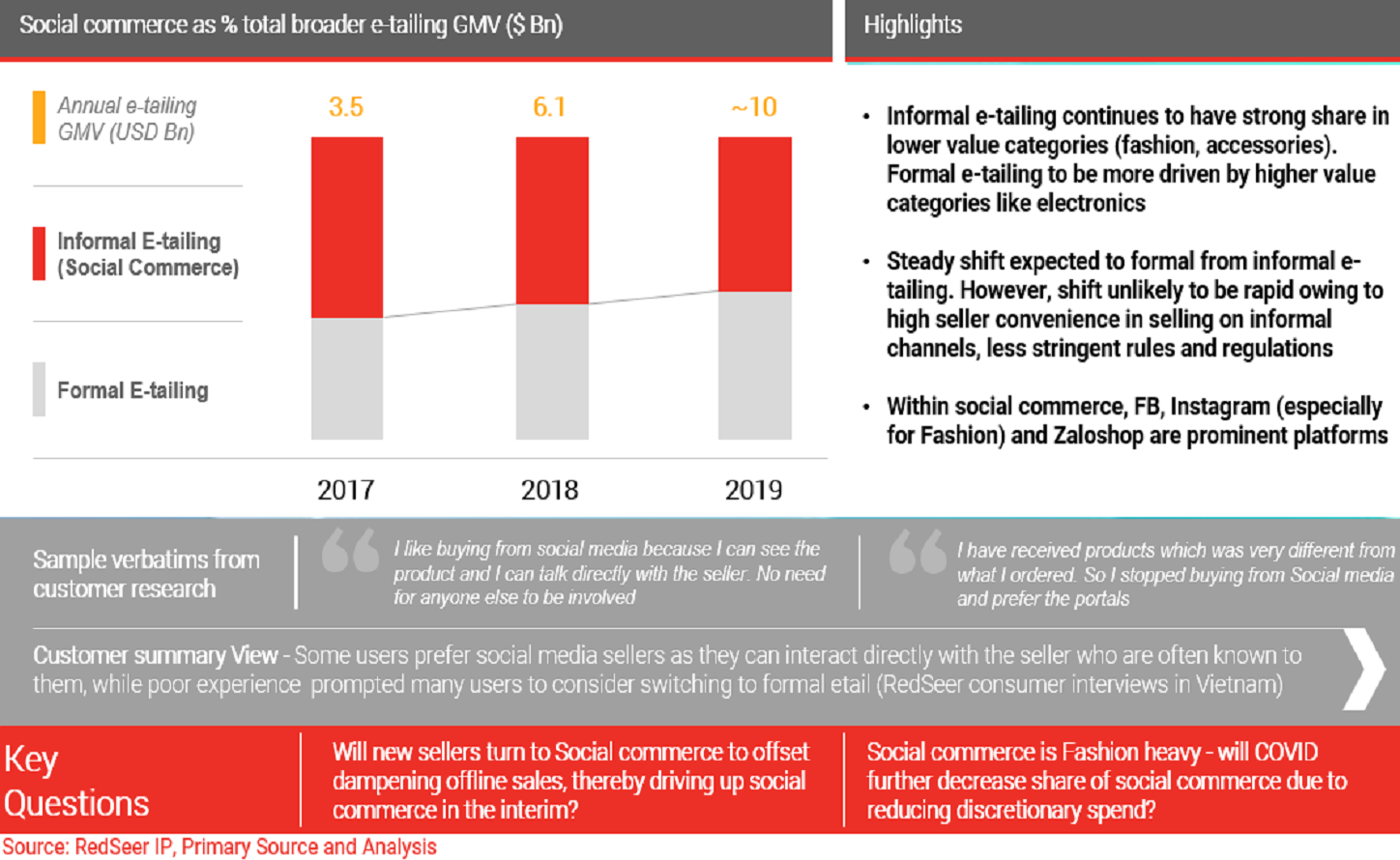 Social commerce still accounts for ~50% of the GMV on online retail in Vietnam. The market is also C2C heavy with a large SME seller population.
However, the share of formal eCommerce has been rising steadily over the past 3 years as customers move to formal channels for more authenticity, and sellers follow suite.