Sellers prefer an online retail platform majorly for their consumer reach followed by their UX/UI experience and word of mouth
Published on: Jul 2019
Our research shows that Top 4 platforms are especially preferred for their reach, while sellers sell on social media primarily due to its zero commissions and easy to use UX/UI (and fewer regulations/guidelines).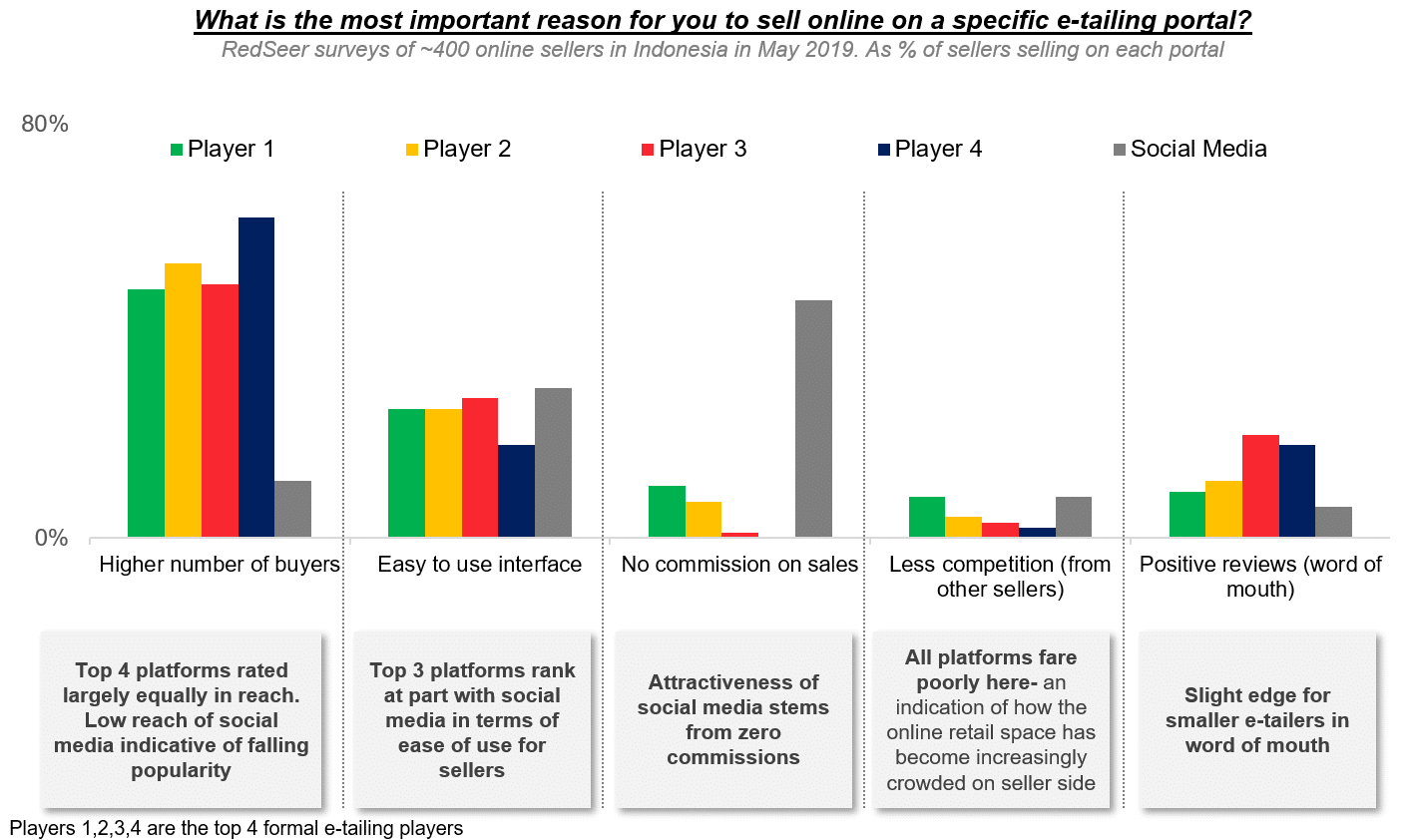 ---
Understanding the logistics preferences of online sellers in Indonesia
Majority of Indonesian e-logistics is driven by JNE and J&T as our chart below indicates. Additionally, the growing preference for instant deliveries is indicated by strong shares of Grab and GoJek.
Captive logistics remains small, as reported by sellers, with weaker user experience than 3PLs. Indicating how the captive logistics infra is still in infancy with significant room for future growth.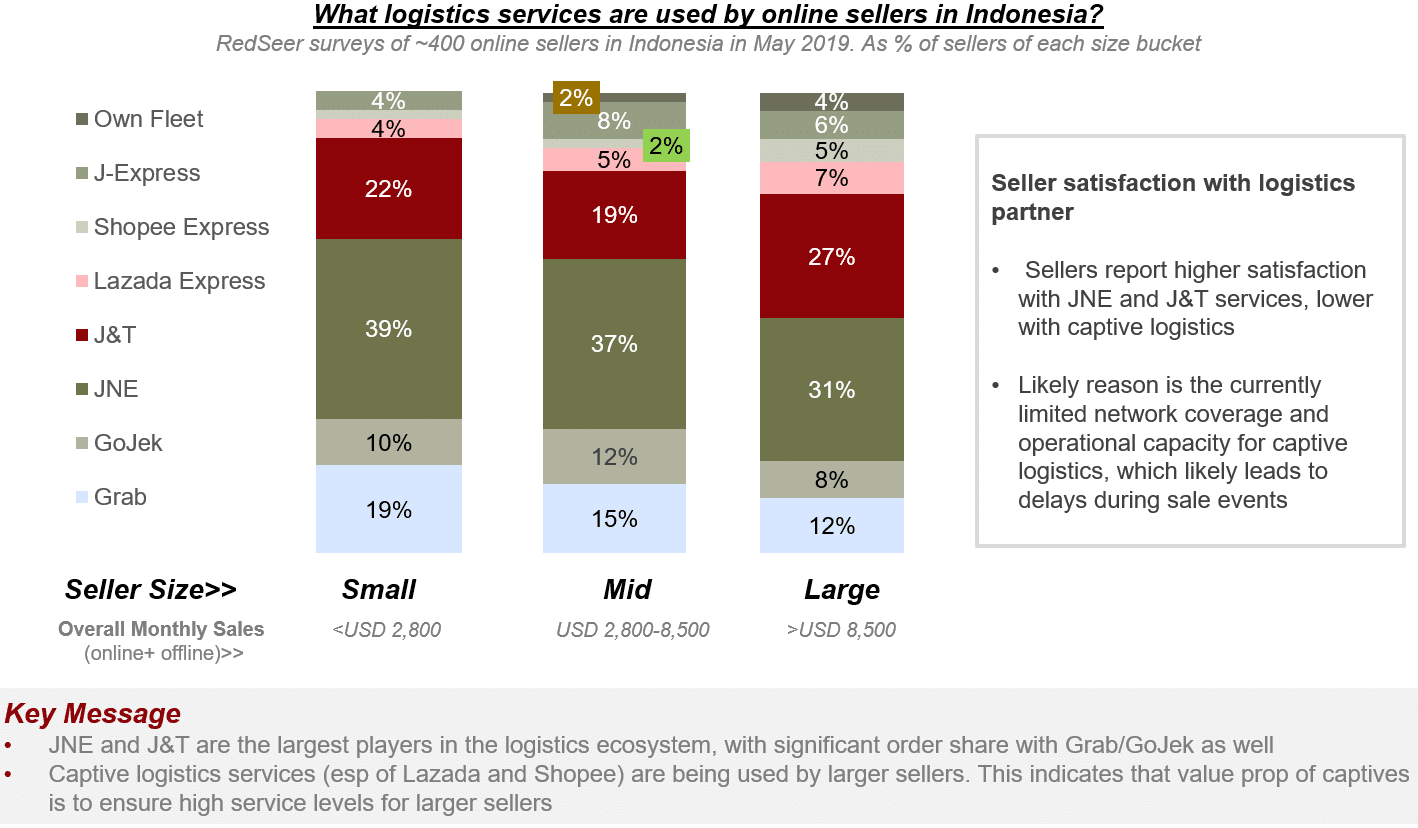 ---
The challenge and opportunity in monetizing online sellers in Indonesia
While sellers awareness of value-added services offered by e-tailers is high, the adoption is significantly low. Which indicates a large opportunity for e-tailers to drive monetization- especially by offering services where ROI is more clearly measurable by sellers.