1. India's eHealth models have proved themselves as highly valuable to their consumers in pre-COVID scenario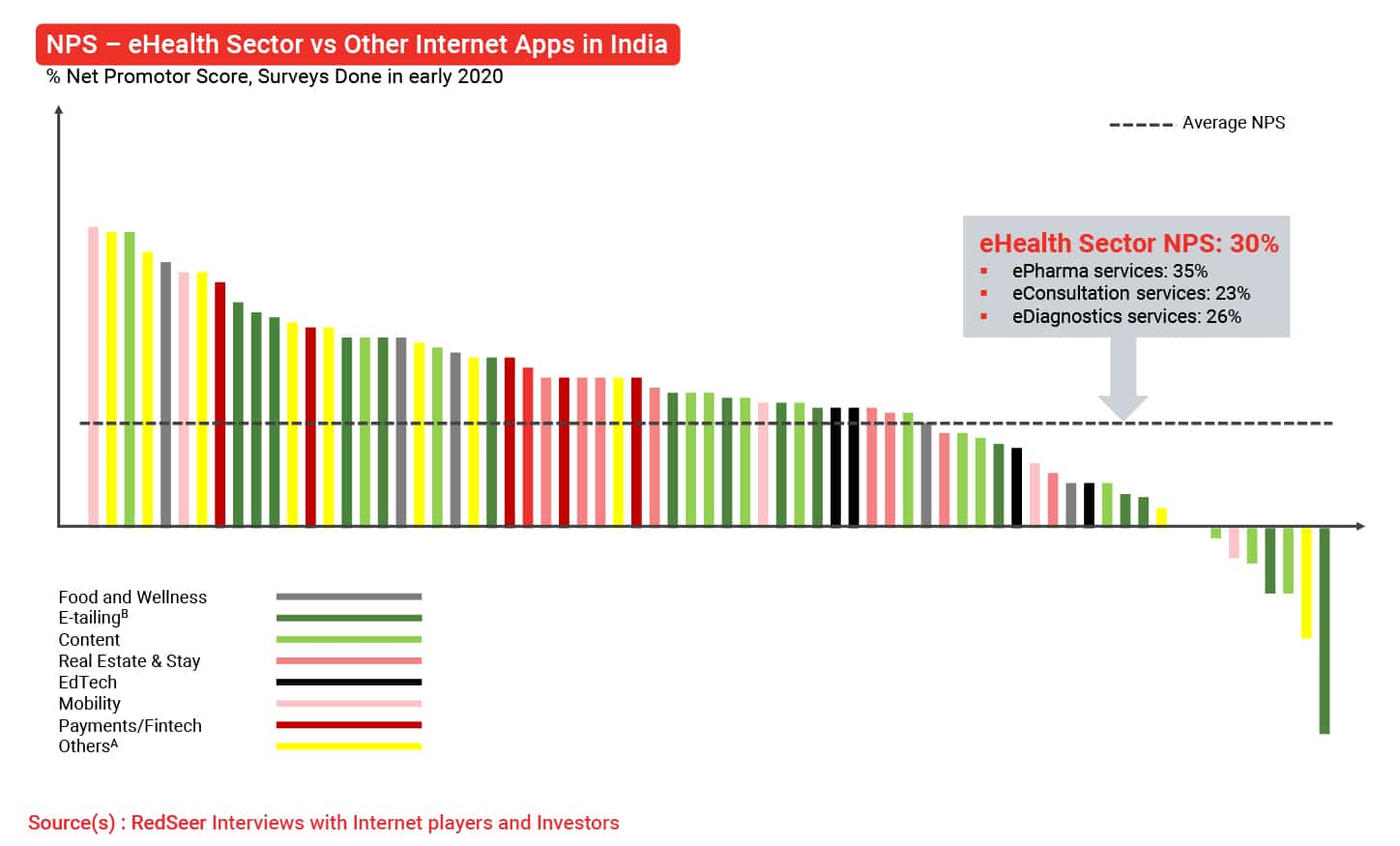 eHealth platforms that deliver strongly on consumer NPS can capture a large share of value.
But what is the secret sauce to having a highly satisfied consumer base in this space?
---
2. Edtech in India has had challenges with monetization owing to low willingness to pay- but still has a highly satisfied paid user base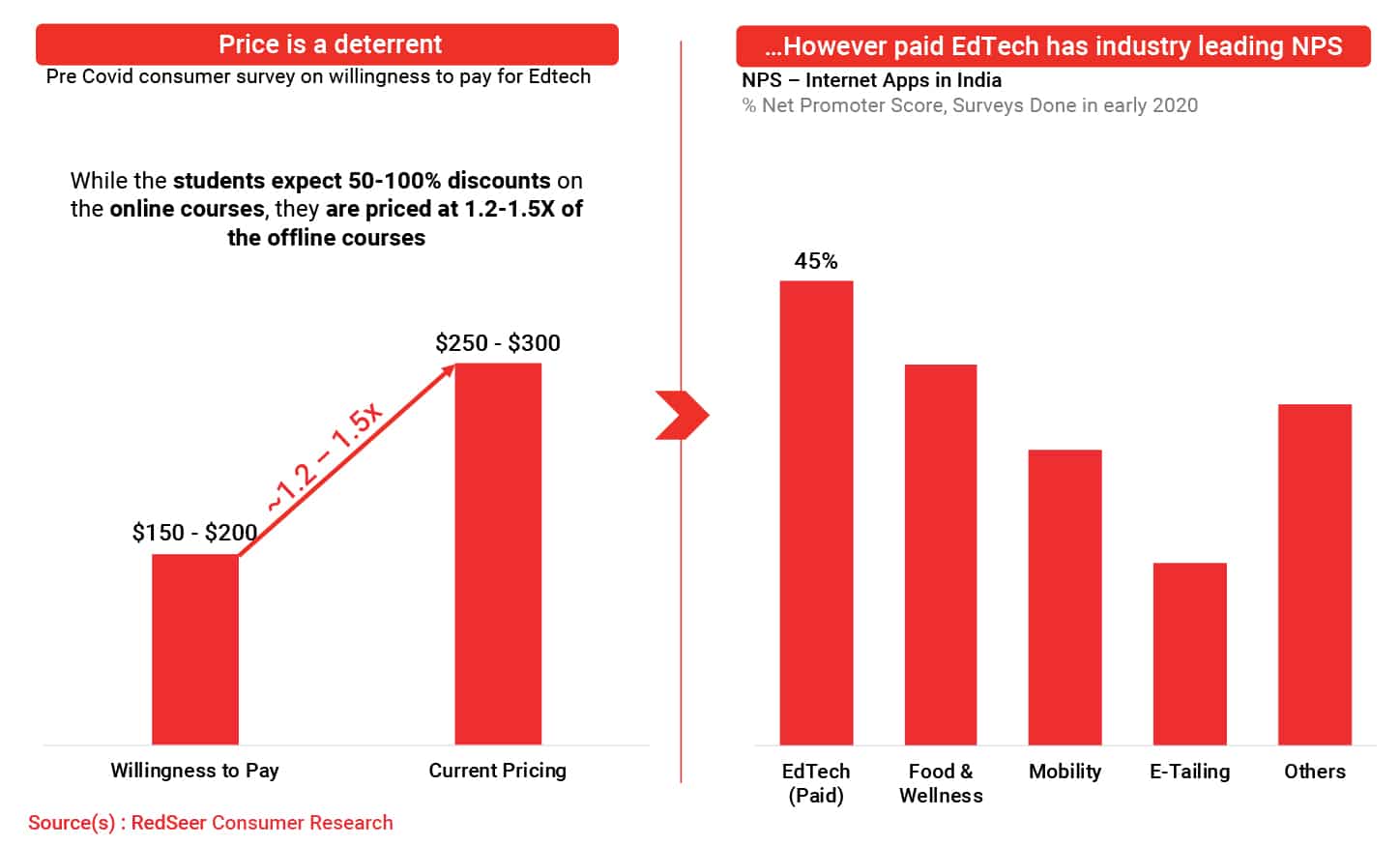 Our research on free Edtech users indicates a significantly lower willingness to pay for the paid offerings. However, once a user decides to pay, their NPS is one the industry highest.
How will be the post COVID world impact these metrics?
---
3. Both edtech and eHealth have seen significant uptake during COVID scenario, with bullish long term outlook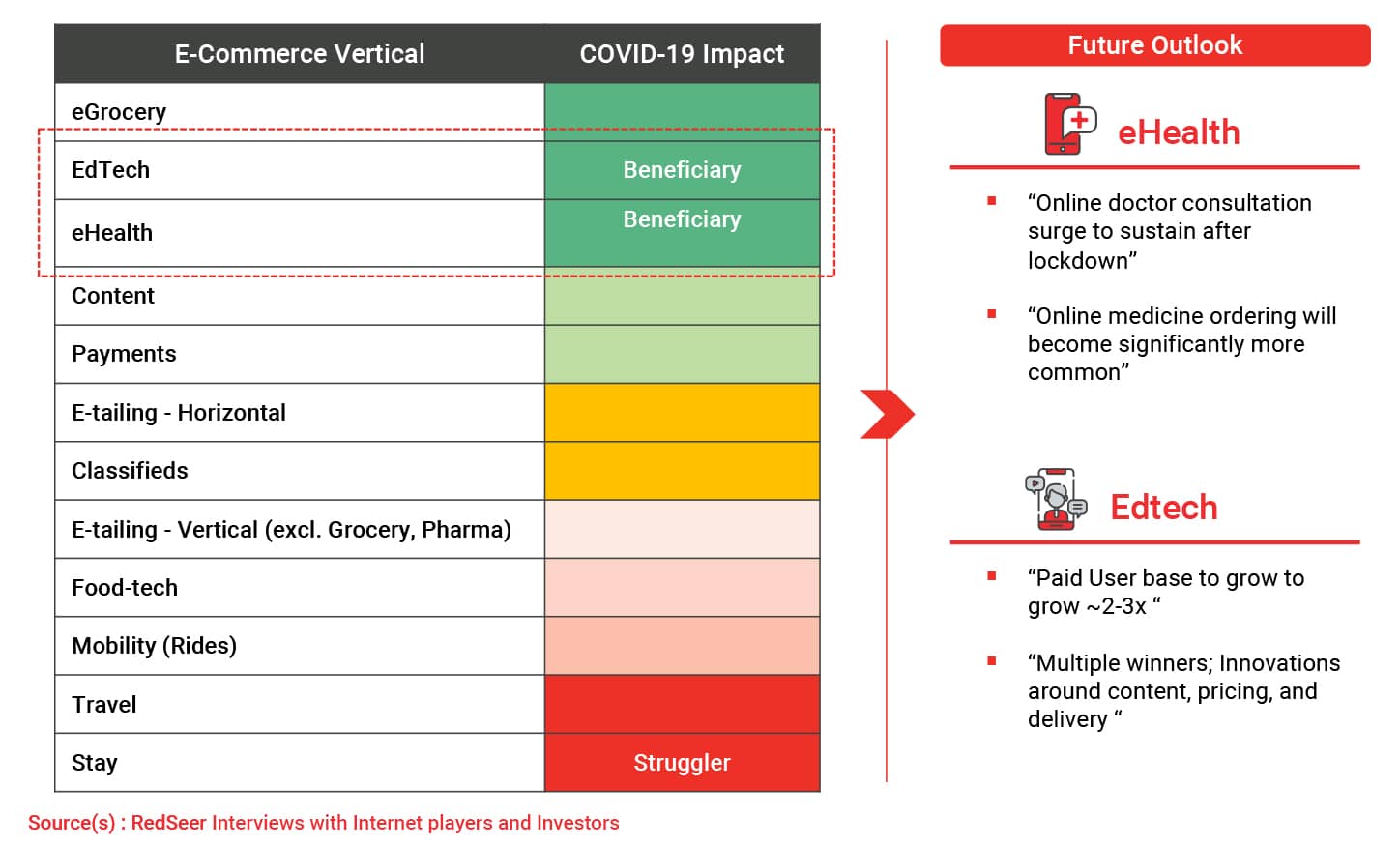 COVID-19 has separated India Internet into various buckets- with clear beneficiaries and strugglers being the two extremes. Edtech and eHealth fall squarely in the beneficiary bucket – with massive growth in adoption.
---
4. What will the post COVID world mean for these two digital sectors? Our consumer research shows very strong tailwinds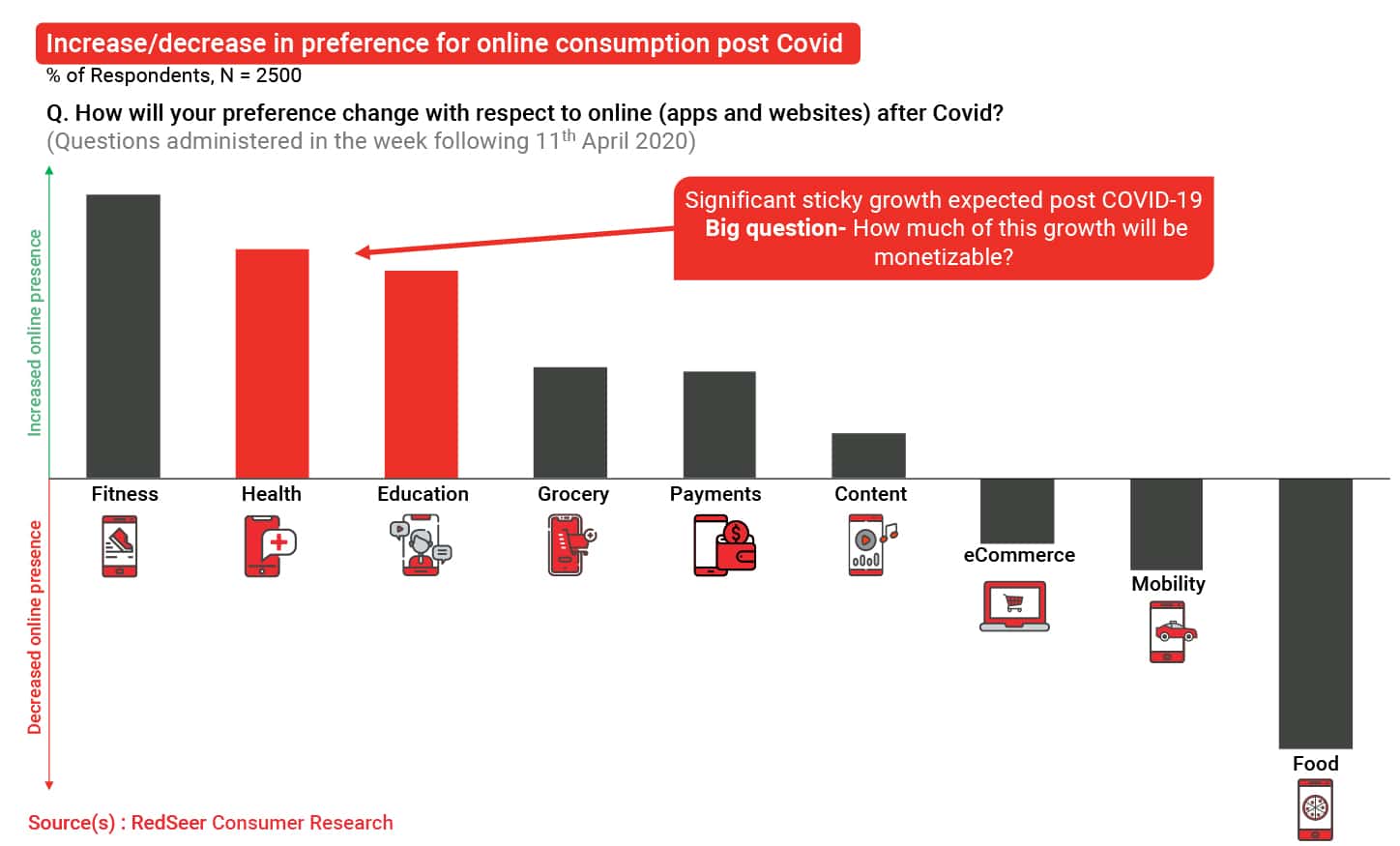 Our Pan-India consumer research clearly indicates a significant sticky growth for online education and eHealth sectors post COVID-19.
Big question however is how much of this growth is going to sustain over the longer term, and how much of this will be monetizable?
---