1. Users of offline out-patient medical services in India face multiple pain points which is compounded further in times of crises like Covid-19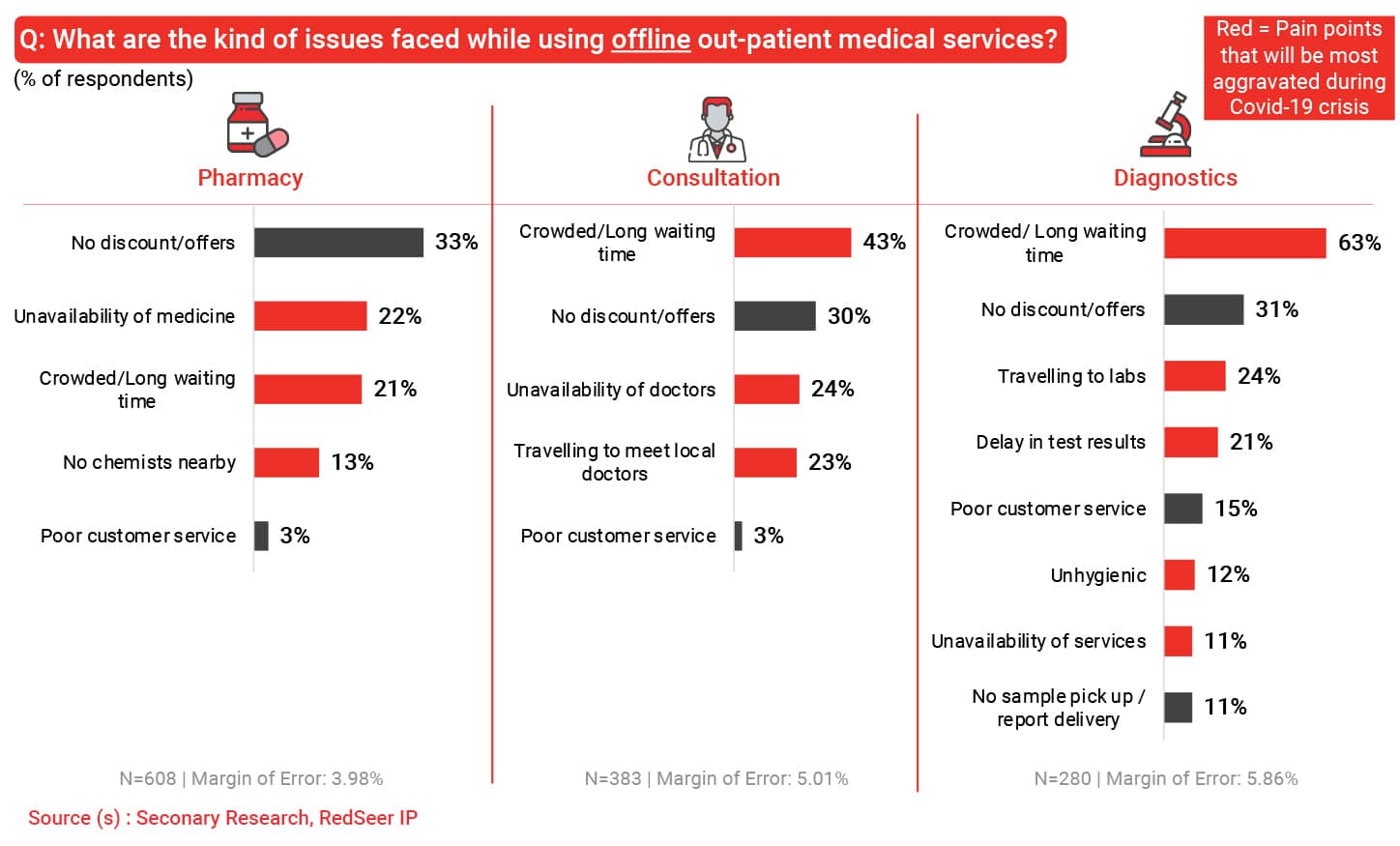 Traditional healthcare services in India have suffered from multiple pain points for consumers and service providers alike- starting from crowding in facilities, insufficient supply of doctors/medicines, slow/poor service levels and others.
These pain points were intense enough on their own, but during Covid-19, each of these pain points gets magnified multiple times.
---
2. Driven by the growth potential, multiple eHealth models have launched in the market today which can be classified into 3 broad categories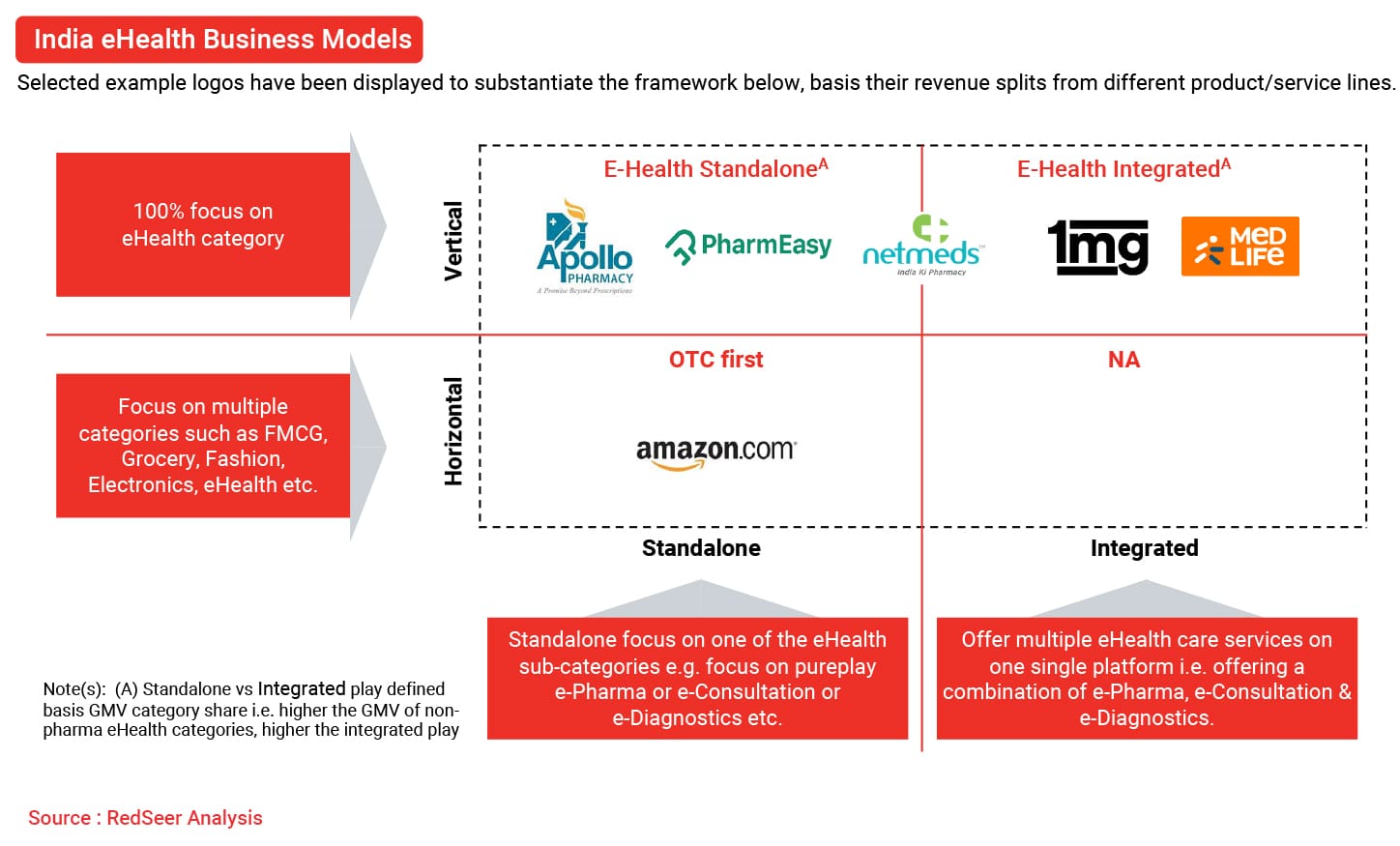 Motivated by the underlying opportunity and the multiple pain points of consumers in health, various eHealth platforms have launched.
While some are verticals, focusing on single segments/verticals, others have opted for an integrated play providing key healthcare services under one roof- a feature that will likely be highly sought after by consumers during the covid-19 period.
---
3. High impact is reflected in eHealth players having one of the highest NPS amongst internet apps in India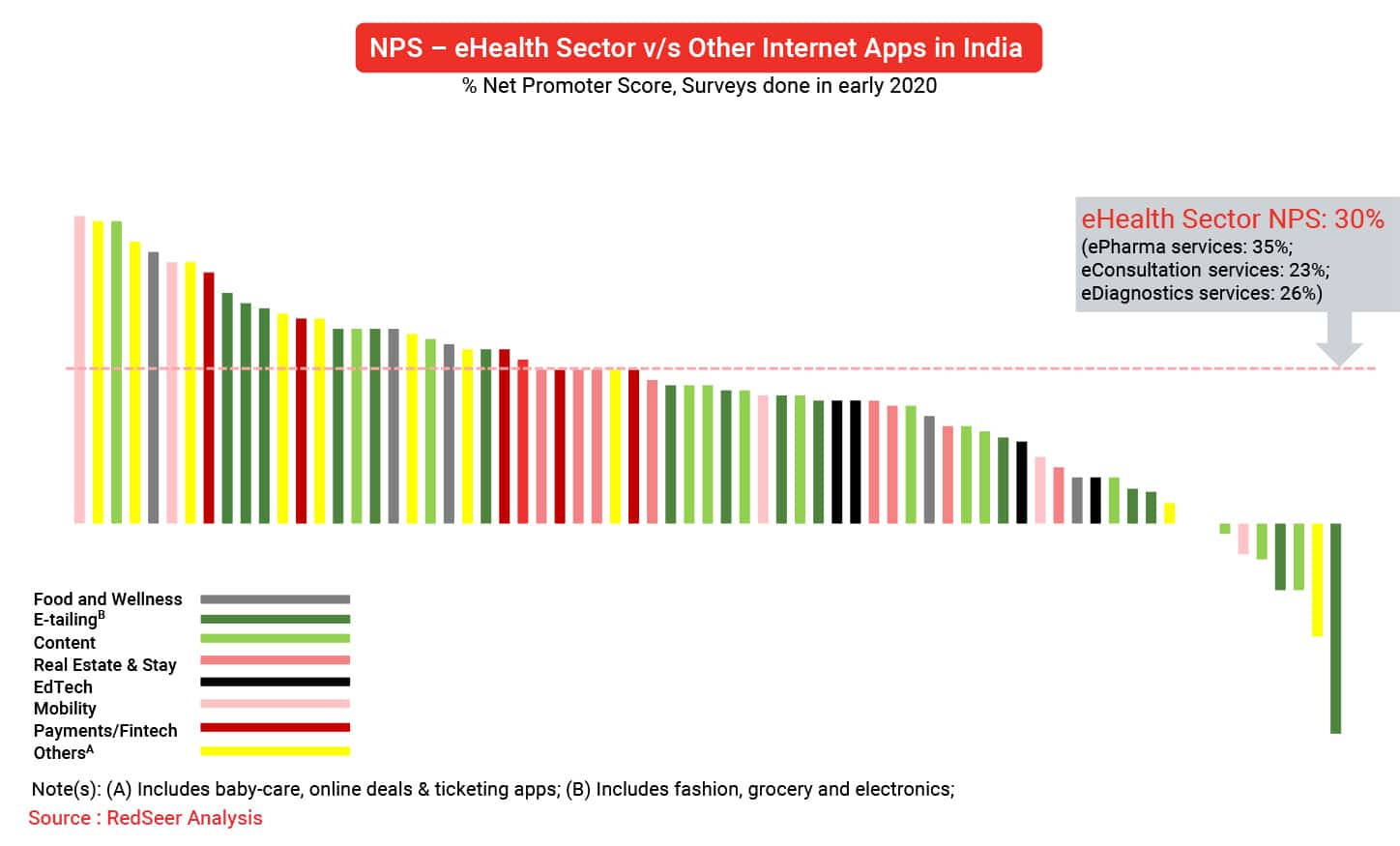 Even before covid-19 struck, eHealth apps were creating significant impact on their consumers, as our consumer research data shows. Where eHealth platforms are having one of the highest NPS in India's internet sector, as recorded by consumers.
In the covid-19 scenario, it is likely that eHealth apps, especially integrated ones, will continue to see high levels of customer adoption and satisfaction.
---
4. Benefits of eHealth including eConsultation are being realized more strongly in COVID-19 period…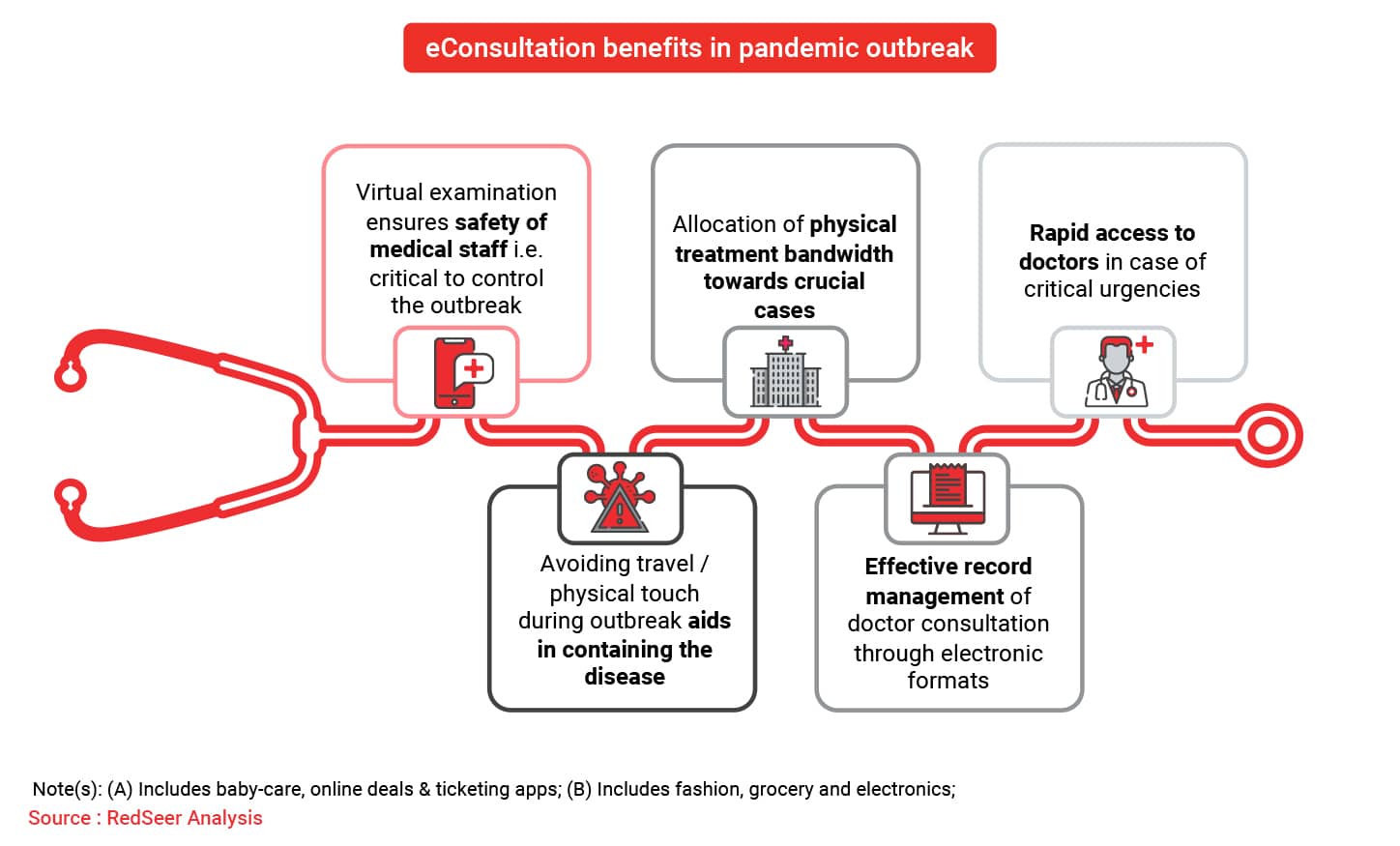 In times of covid-19, one of the most well adopted service offering globally has been eConsultation. Which is not surprising, given their multiple benefits for all stakeholders.
We expect eConsultation to see massive consumers trials as well as long term adoption during this period, leading to accelerated long term growth in this relatively nascent market segment (till date).
---
5. …With Indian government having defined key guidelines for eConsultation, which should further help India's eHealth sector in the longer run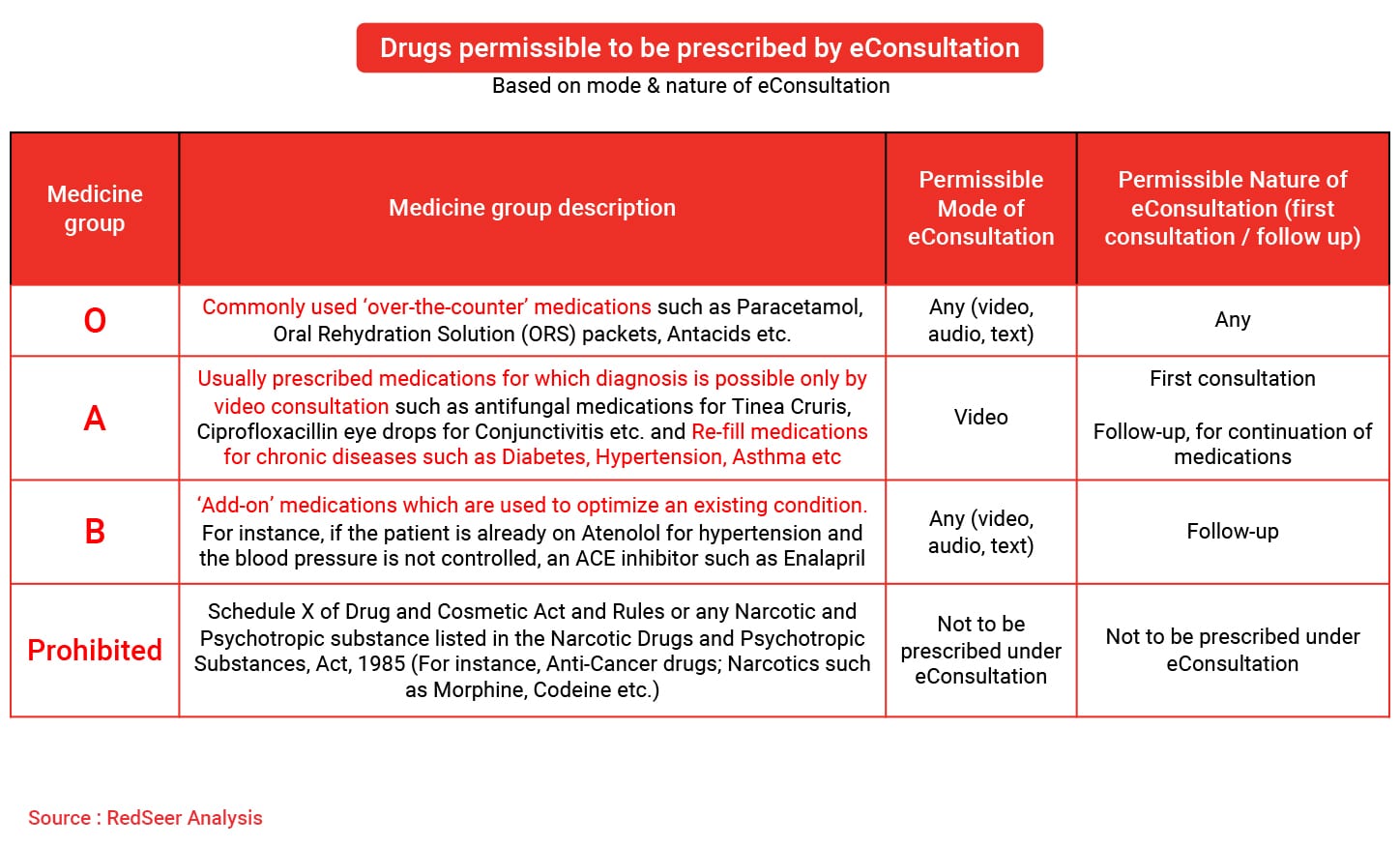 The eHealth industry has historically faced challenges in terms of standardizing regulations and seeing eye to eye with government on many matters.
However, one of the recent big boosts to eConsultant has come from the govt. acknowledging the importance of these service and coming out with clear regulations governing their usage for various medicine types- something which should lead to greater transparency for all involved and ultimately benefit whole ecosystem in long run.
6. Given strong intrinsic value prop and Covid-19 impact, we expect eHealth to hit USD 16 Bn in size by 2025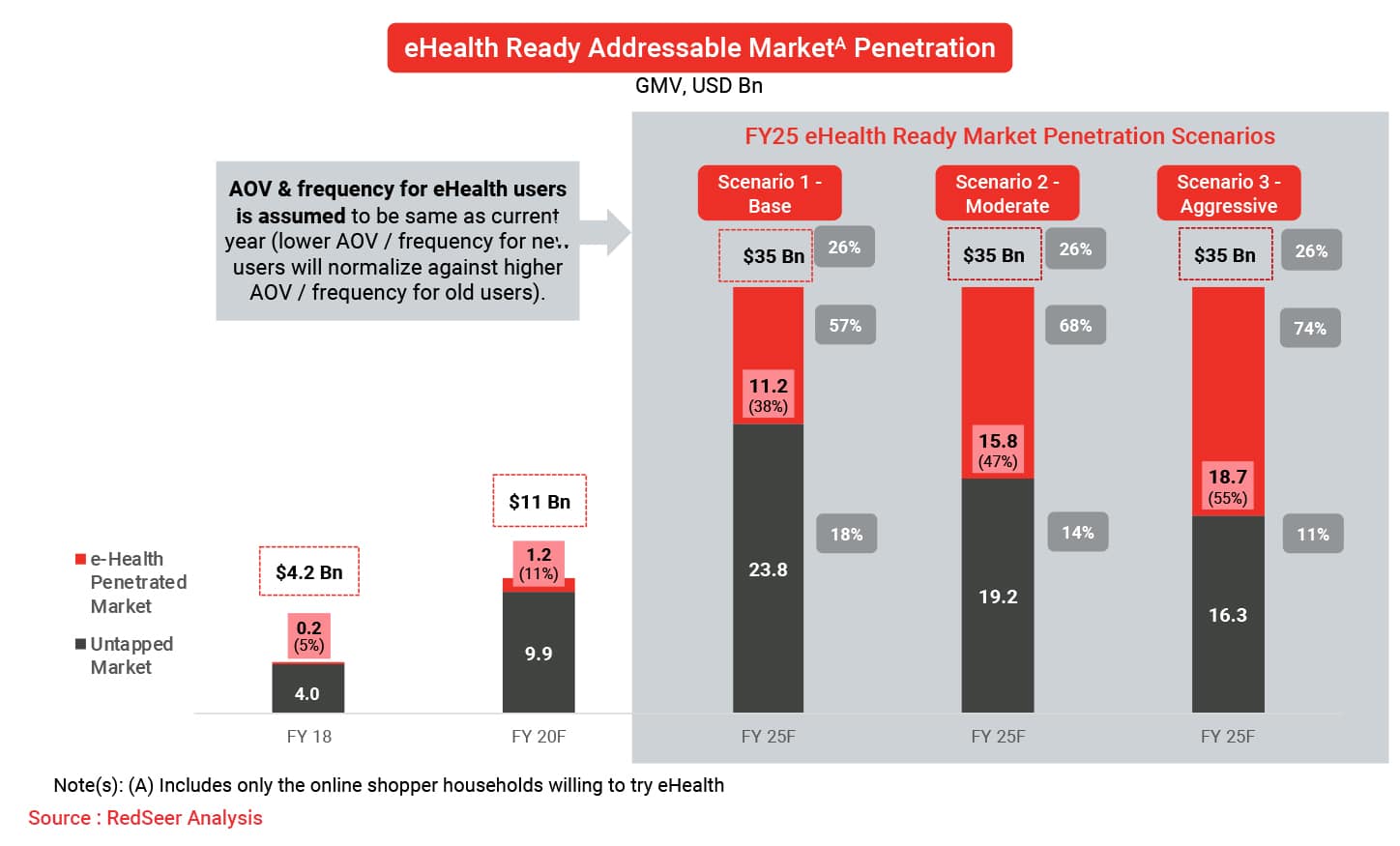 140 Mn eHealth ready households will provide an addressable opportunity of $35 Bn by FY25; ~38% to 55% of this opportunity is likely to be tapped by eHealth.
Where we think the aggressive 55% scenario is more and more likely due to covid-19 impact and the tailwinds seen due to transparency in regulations and high customer satisfaction.