1. eTailing saw strong recovery till June for most categories led by eGrocery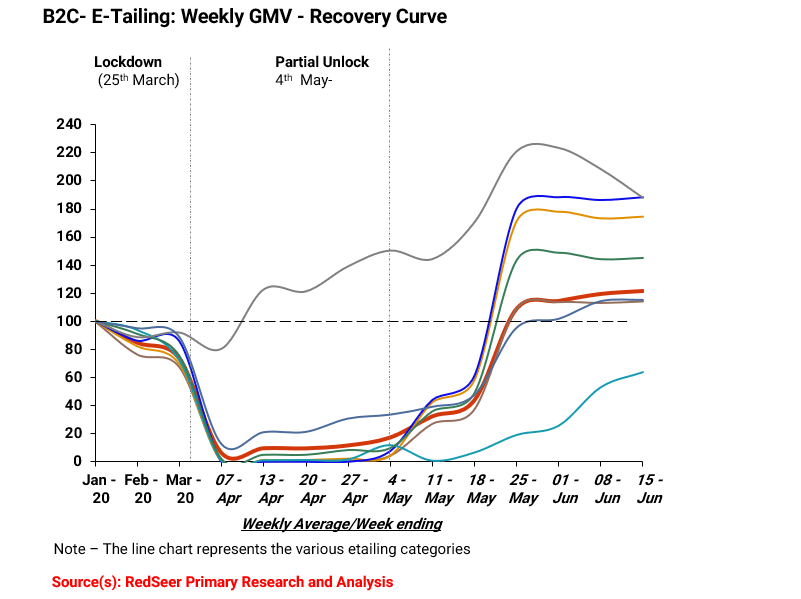 After being hobbled severely in April due to lockdown, India E-tailing has made a strong recovery by mid June, with a +15% GMV vs Jan.
This recovery is broad based across categories but reflects more strongly in eGrocery (trending at +90%) and WFH categories like laptops and others.
---
2. In comparison, overall retail recovery has been a mixed bag
Despite staff shortages, large share of Kiranas remained active, ensuring stable grocery supply. Going forward, the stocking up behaviour will remain prevalent for large part of year- grocery market will continue to trend above 100.
In comparison to essentials, discretionary Retail struggled. However, retailers innovated with WhatsApp based videos and sales in these category to recover some of the sales.
---
3. Kiranas played a key role in enabling a resilient recovery of essentials category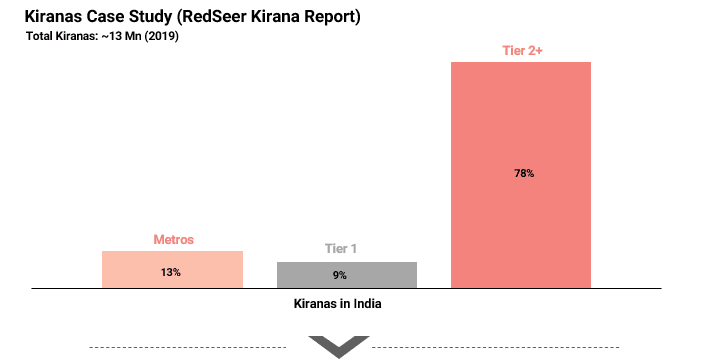 Kiranas turned out to be the saving grace of consumers during COVID.
Powered by their swift adoption of various front and backend tech, Kiranas were able to sustain their business during COVID and even reach out to a newer set of consumers with the help of these tech tools.
4. Rapid eCommerce recovery vs offline has accelerated digitization of retail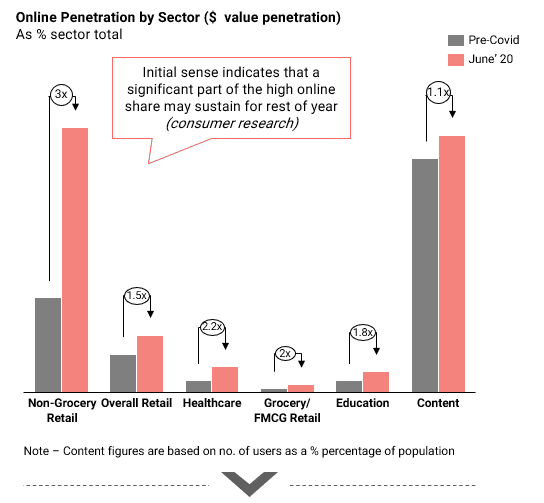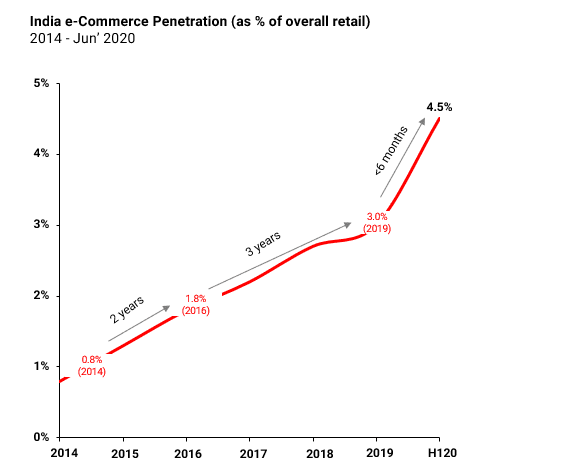 COVID proved to be a pivotal moment for digital adoption across categories. Online penetration surged in June vs Pre-COVID across sectors.
This was strongly visible in non-grocery retail and eCommerce in general. Whose online penetration journey was rapidly accelerated.
5. Accelerated digitization is creating new opportunities across categories e.g. in premium online meat segment

Per our consumer research, consumers are seeing strong online purchase sentiment in the category. Along with a willingness to trade up for better safety and hygiene, which creates strong opportunities for platforms like Licious and Freshtohome going forward.