1. Fashion shopping in Ramadan peaks during Eid week
Fashion is the most exciting retail category, when it comes to Ramadan shopping in MENA. Excitement levels for clothing are high throughout the festival season, however it peaks during the Eid week. When this trend was studied at country level, UAE and KSA followed the same trend however Egypt was found to be doing its shopping much in advance. Most of the shopping in Egypt happens in one month before Ramadan and Ramadan month, while during Eid week the shopping normalizes.
When this trend studied by age and gender, no significant changes were observed. Footwear as a category mirrors clothing at different consumer data cuts.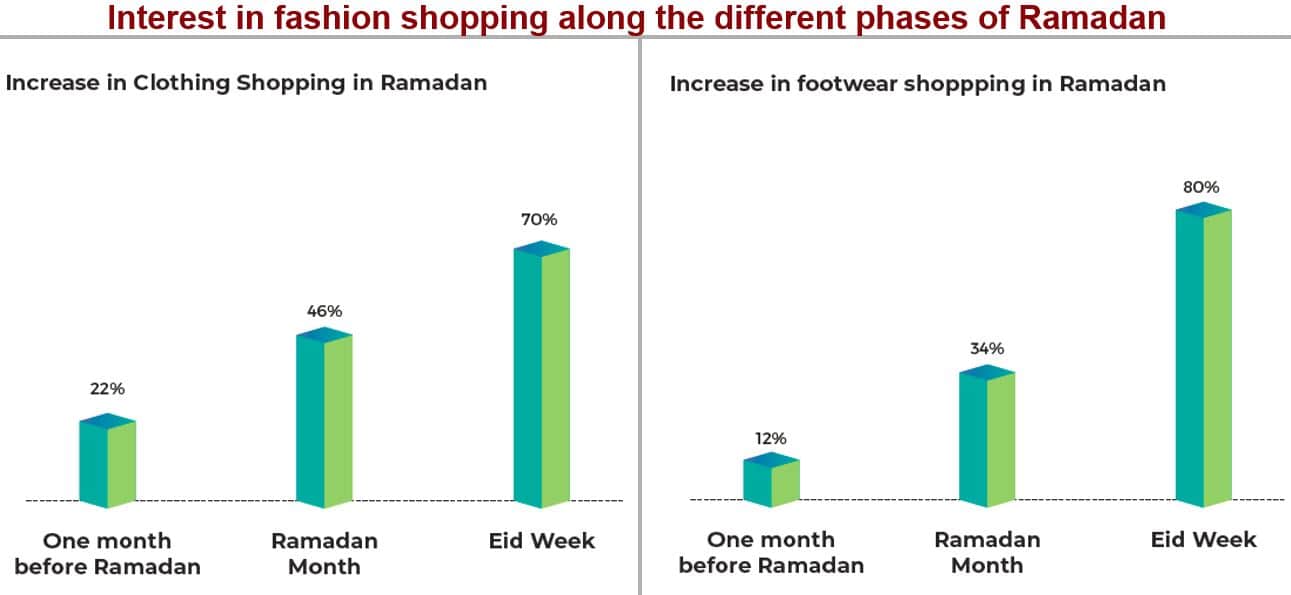 2. 50% of customers in MENA are open to trying online and omnichannel for fashion shopping in Ramadan; KSA leads in adoption of online
Customers in KSA are most open to buying fashion online or through omnichannel, closely followed by UAE while drops significantly for Egypt. When it comes to understanding this trend by age group, GenZ (People under the age of 30) are most open to try the online and omnichannel for fashion shopping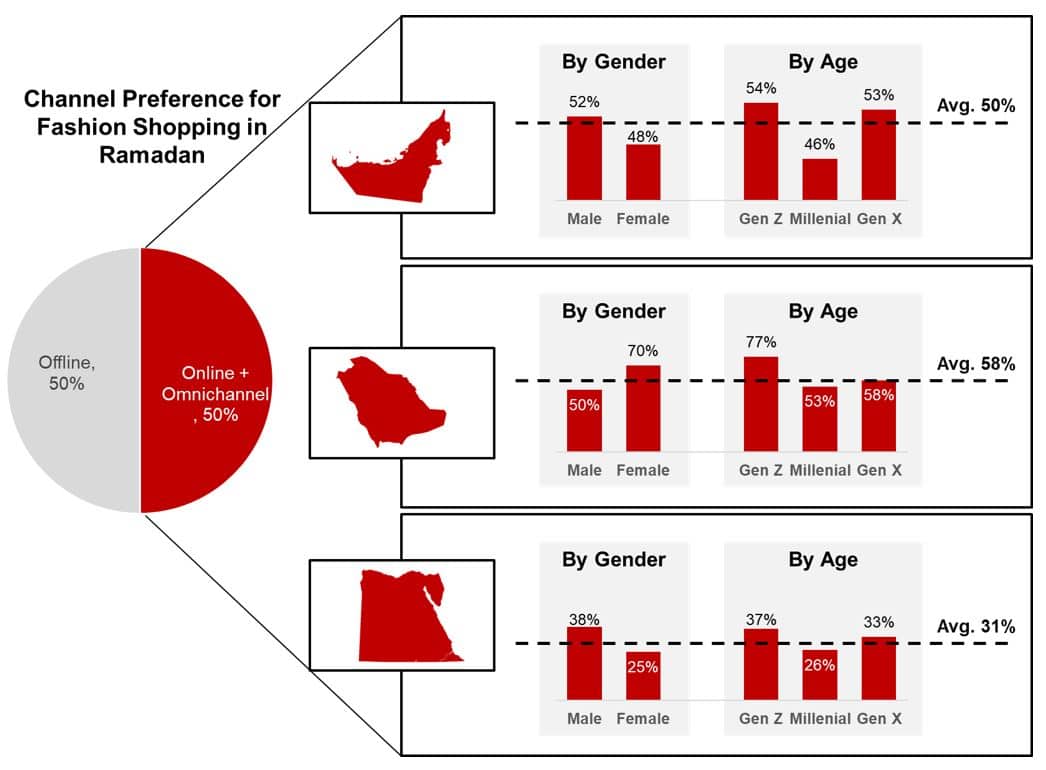 3. Customers prefer to check size and touch & feel the fashion product before shopping, however aspiring for benefits like home delivery and multiple payment methods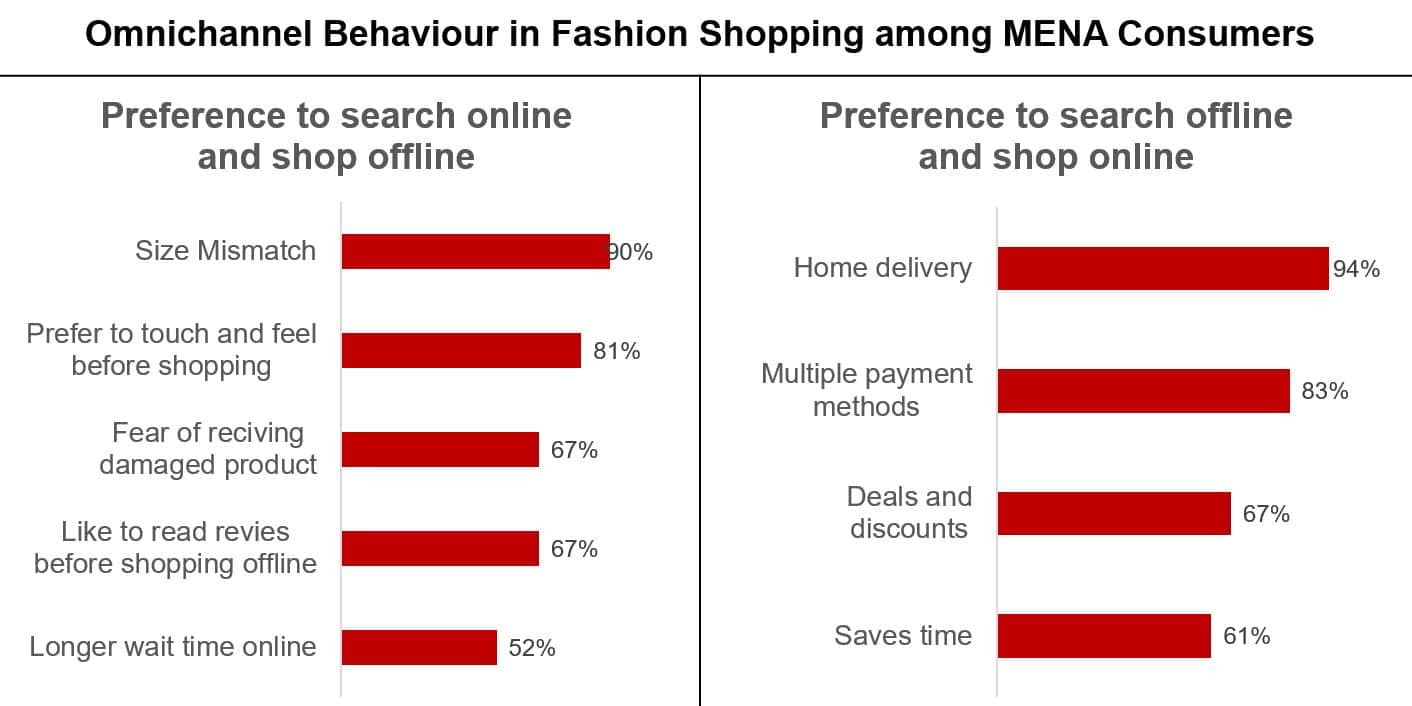 4. Social media is the most influential media source for Fashion shopping among MENA customers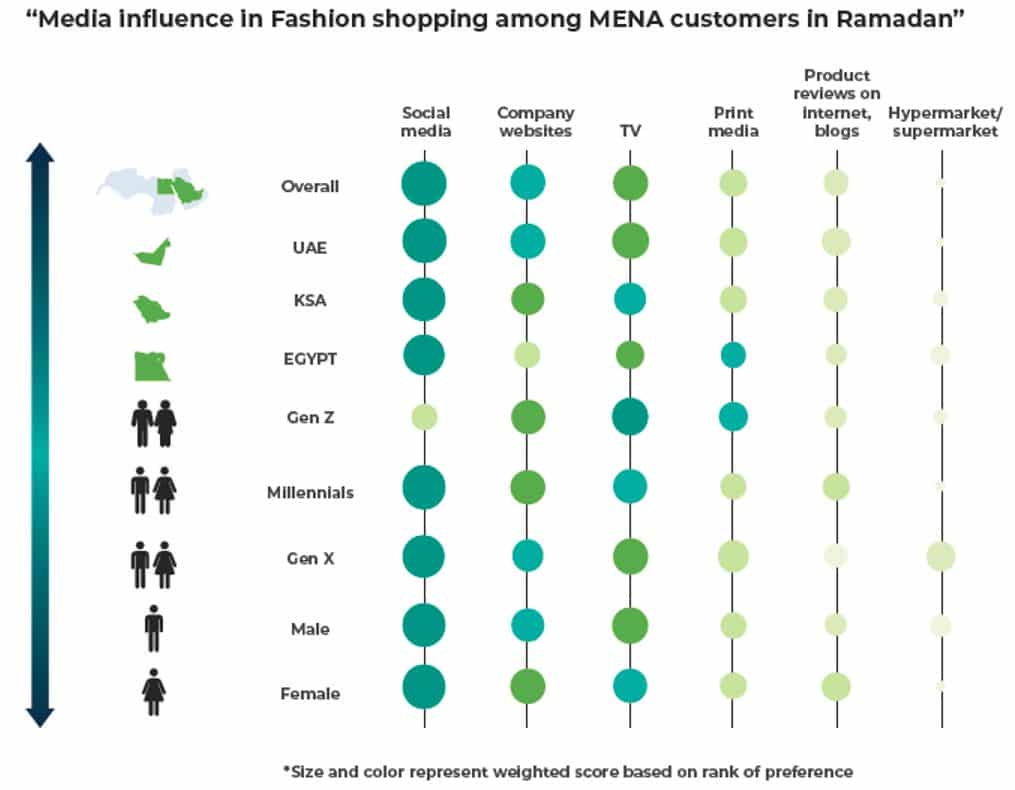 5. Facebook, YouTube and Instagram are the most influencing social media channels when it comes to fashion shopping in MENA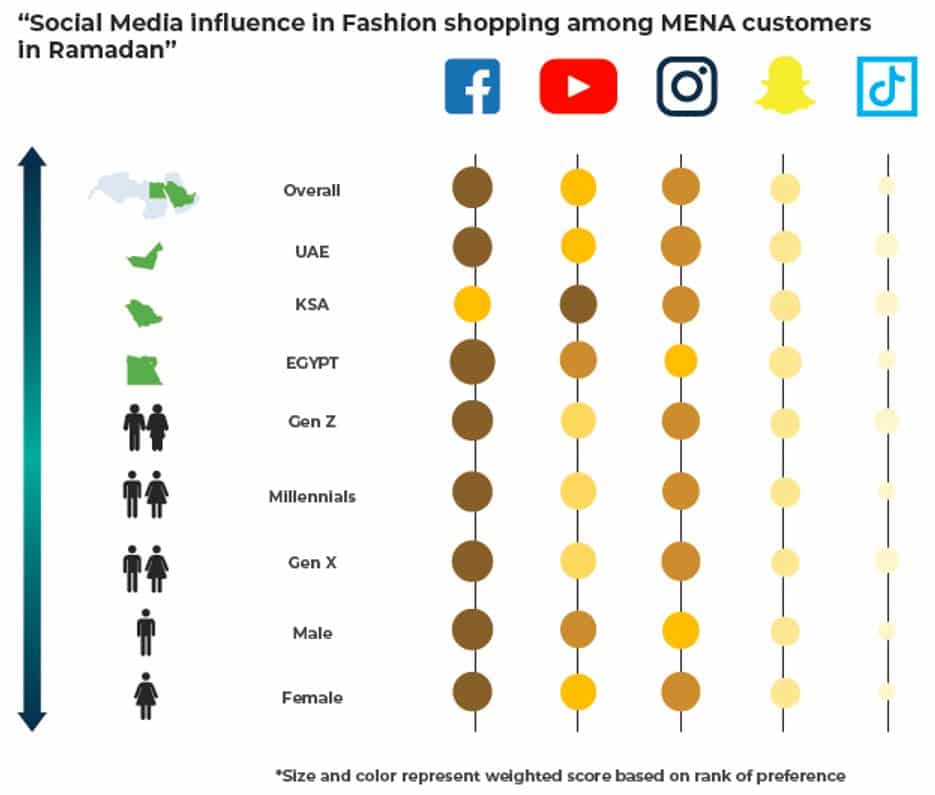 We hope you find these insights useful. If you have any questions or want to get the detailed Etail report, please feel free to reach out to me on sandeep@redseer.com
Read More:
1. E-tail – How Will MENA Order Online Post COVID-19?
2. Online Fashion – How Will MENA Order Online Post COVID-19?