1. Sectors other than 4W and 3W P2P taxis are contributing 20% share of 4Mn daily trips in Indian online mobility
Online mobility market in India has evolved from P2P cab based taxis (4W) to multiple models including auto (3W) and bike (2W) taxis too.
In recent years, market has witnessed surge of bike taxis and other models including micro-mobility players, car pooling, cab/bike rentals and electric mobility which are providing faster, cheaper and more convenient options to consumers leading to growth in the online mobility market.
---
2. % Share in GBV of these newer models as a result has also risen
P2P Cab Taxis contribute to the bulk of the online mobility market in GBV(Gross Booking Value) terms.
However, the market is shifting towards rapidly growing bike taxis and other + emerging models including car/bike rentals, car-pooling and self drive models. 2019 has been significantly important in heralding a greater shift towards non-4W P2P Cabs than prior years.
---
3. Bike (2W) Taxi market has seen a breakout year in 2019 and is expected to continue growing rapidly as it expands beyond Metros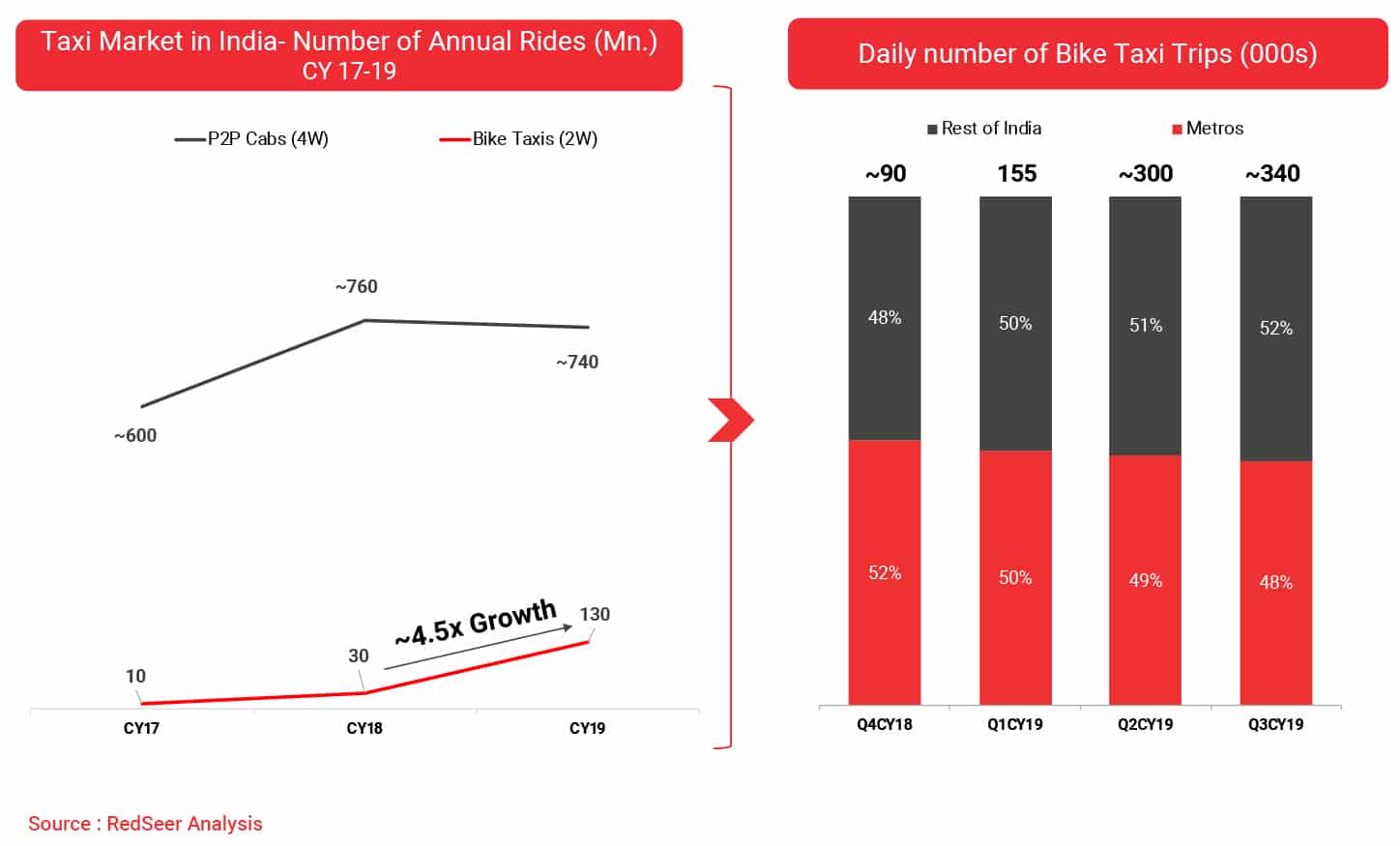 Number of rides across cabs is falling owing to
Focus on profitability by players and decreasing supply incentives leading to supply churn and dissatisfaction.
Advent of cheaper and more convenient models like bike taxis.
At the same time high growth in bike taxi is driven by unavailability of cabs and autos during peak hours, lower ETA in heavy traffic conditions and better affordability leading to overall strong value proposition.
---
4. Bike Taxis and other+emerging models in mobility have NPS higher than many other internet sectors, indicating a bright future potential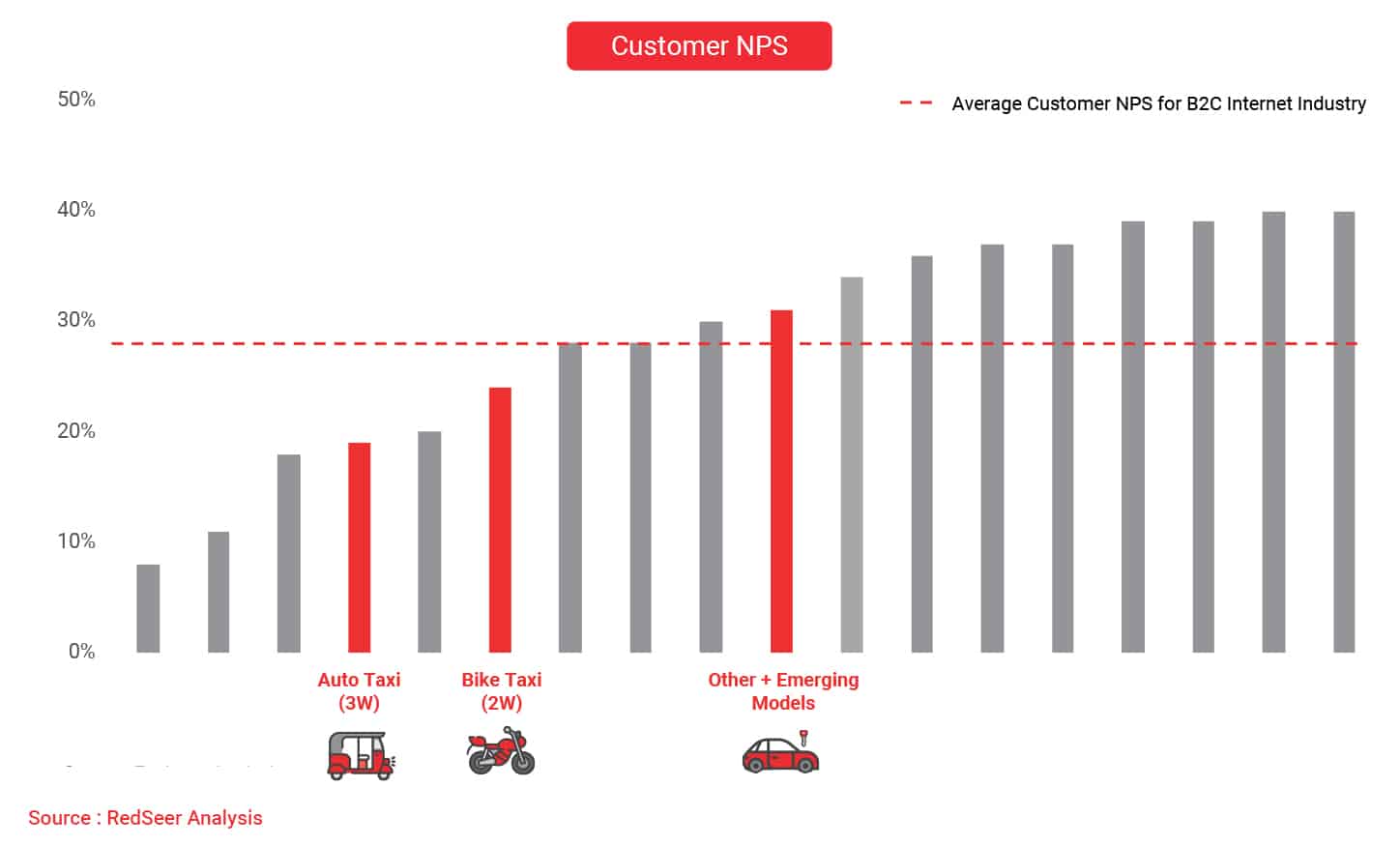 Bike taxi players are doing better on NPS vs Auto taxi players owing to due to lower cleanliness/comfort of autos.
While NPS of Other/ Emerging models is better than all the other segments of mobility and is performing slightly better than overall consumer internet market, which is driven by convenience, availability and lesser fee of these players.
Going forward, it will be imperative for players to sustain and grow customer satisfaction even as the there is ongoing expansion in scale.
---