1. Organized B&M is expected to grow at a CAGR of 20% while online retail is expected to grow at a CAGR of 35% till 2022
Published on: Nov 2019
Organized retailers have gradually expanded into several categories and no longer stick to just one format or product offering. They have been leveraging their brand name and distribution channels to sprawl into multiple formats and categories, and even come up with segmented offerings reaching out to more customers in the spectrum. Additionally, Retailers have realized that various products sell better in certain regions of the country and by studying the customers, they have been able to tailor the range of their products according to the region of the country, providing them with a large product assortment to choose from and keeping them regularly engaged.
Retailers have also increasingly ventured into making private brand products. These products provide better margins for retailers as there are no marketing and advertising costs involved. This enables retailers to cater to a constantly growing customer base all over India. Moreover, retailers can cash in on economies of scale by negotiating volume discounts with suppliers.
While the above factors have enabled B&M stores to grow substantially, online retail is not far behind. Despite various regulatory challenges there exists the tremendous potential for vertical players in the online channel and the tier 2+ market is leading to the emergence of new models in the online spectrum. However, only select categories like mobile, consumer durables/appliances and footwear reflect high share in online and it is expected that low and medium impact categories like Food & Grocery, Apparel & Accessories, Furniture and Beauty and Personal Care, will drive higher growth figures in the coming days.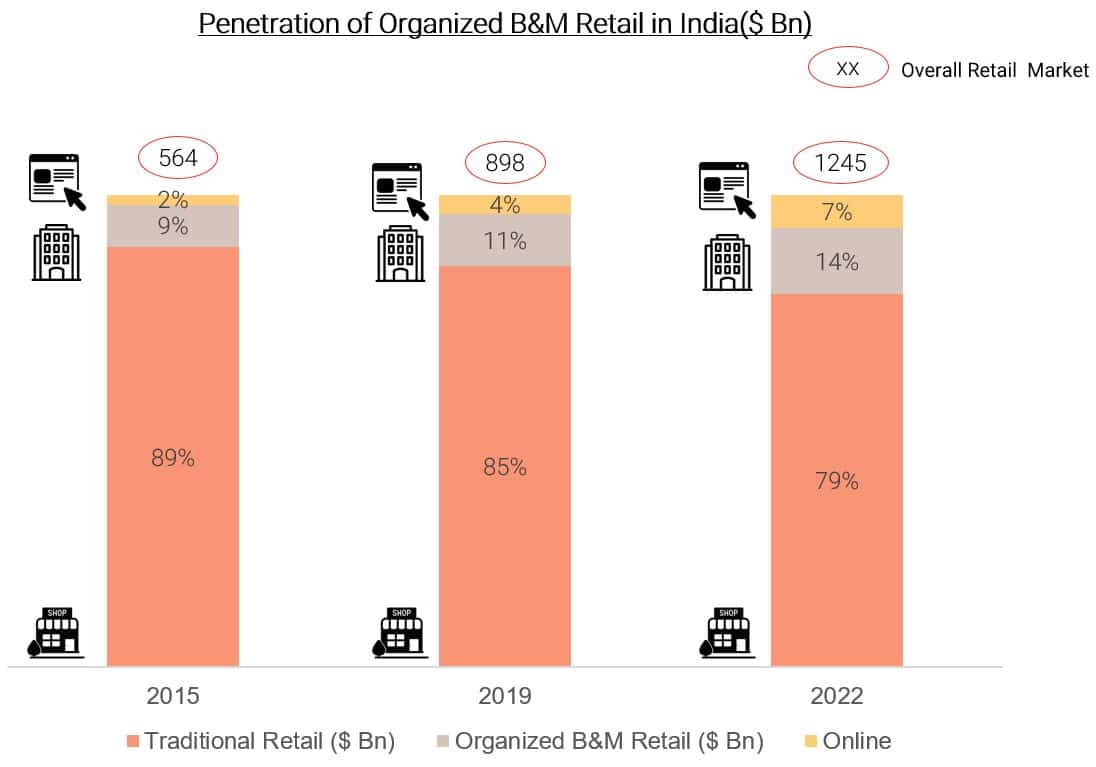 ---
2. However, despite such progress in various channels of retail, they both pose certain barriers to customers that inhibits their shopping experience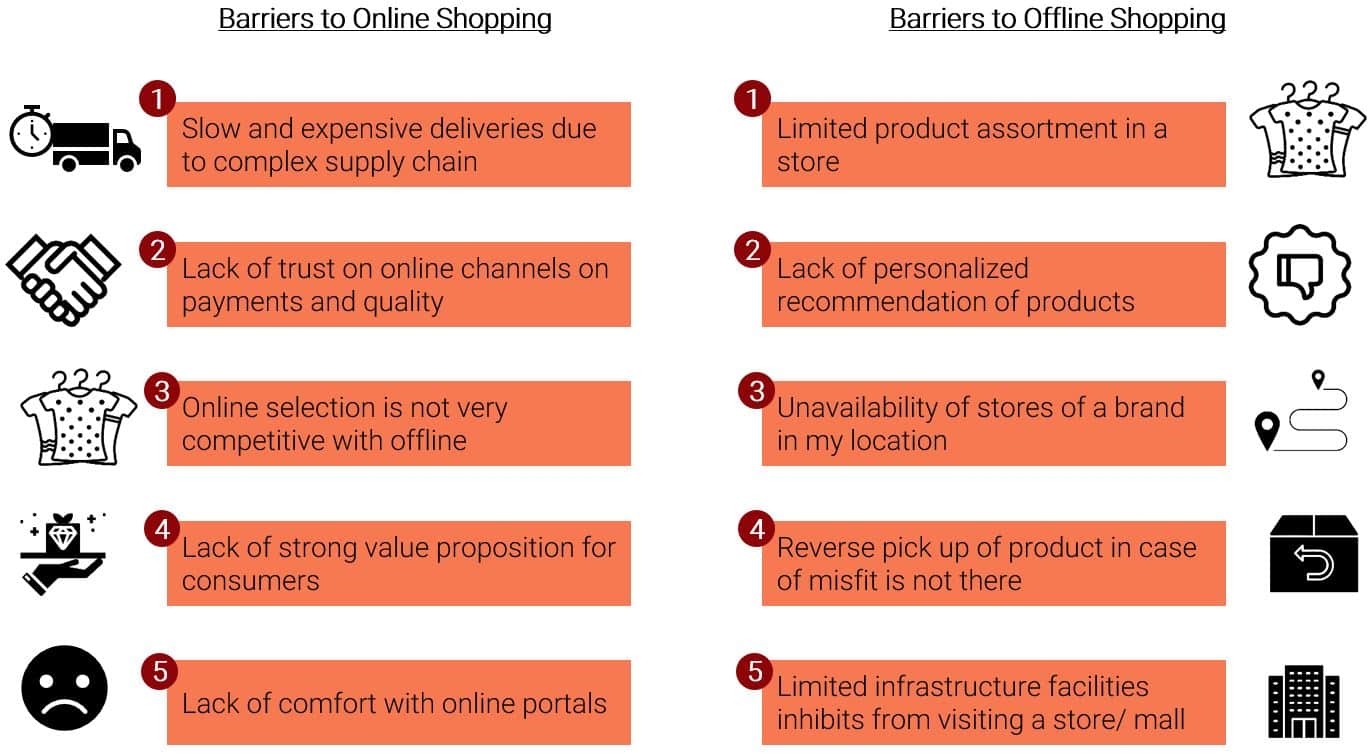 On the whole, consumers have begun to be concerned about the lack of trial options in online purchase and price disparity in offline purchase. The difficulties associated with returning products, customer support and long delivery times have been increasingly discouraging customers in online shopping. On the other hand, for offline shopping, the pricing, queueing time, lack of home delivery options and opportunity to gauge feedback of previous customers regarding the products, are some other factors that deteriorate their shopping experience.
---
3. Omnichannel retail, solves these problems, enabling customers to seamlessly shop across channels and leverage the best of both the mediums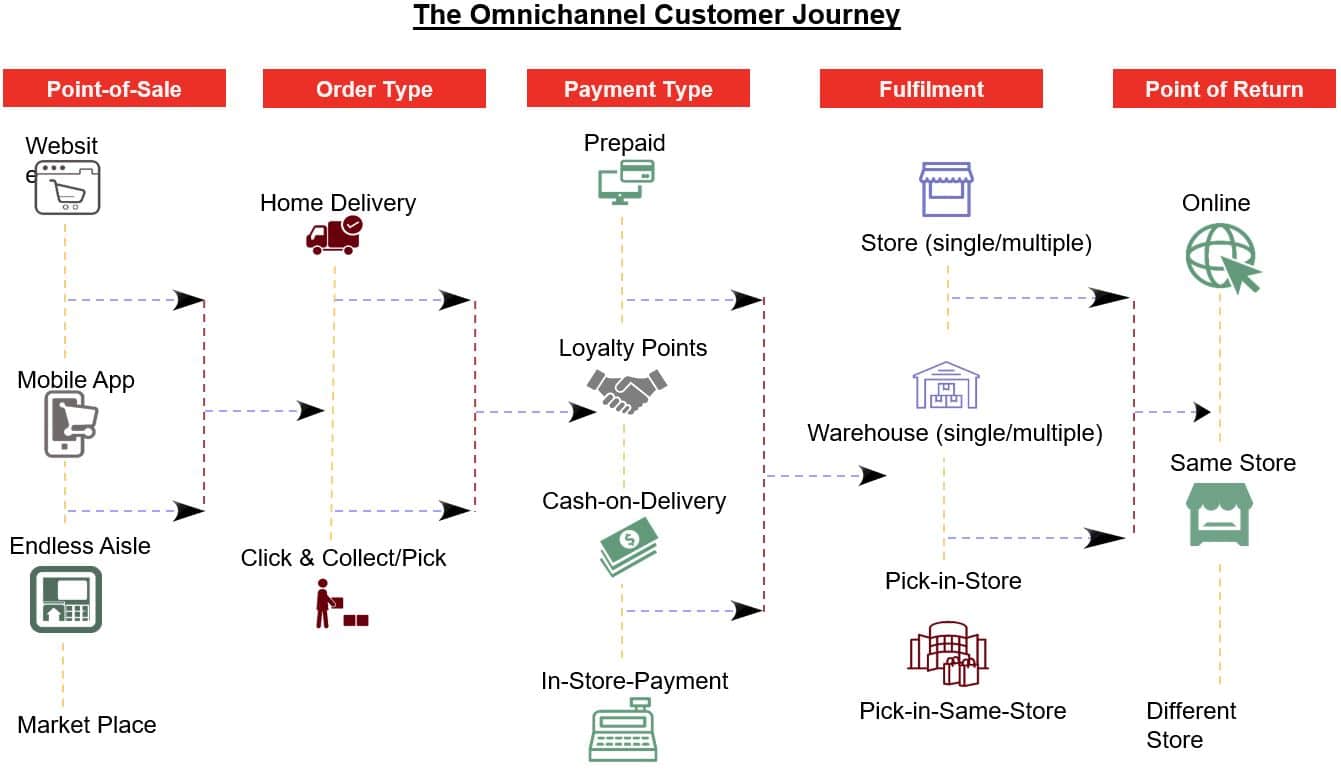 The Omnichannel focus in mainly on creating a seamless and unified shopping journey for customers across both online and offline channels. It basically optimises the best bits from the multiple channels to create a superior experience for the customers across all touch points. Herein, the customer has complete freedom to order from any channel and to get their orders fulfilled anywhere.
Omni-channeling as a strategy has proved to be largely effective across geographies, and brands like Nordstorm in the US have reported around a 26% increase in their online revenues by implementing omnichannel. At the same time click and collect has been immensely successful and generated high revenues in the US and UK.
For more Indian players to build an effective omni-channel organization and reap dividends they must realign their focus across all segments of operations i.e. Product, Channels, and Marketing, which will be enabled by investment in time and effort across technology, customer analytics and change management.