Social media channels, with their large userbase and increasing time spent, continue to be the influential channels for retail purchase decisions. Social commerce along with live streaming has already taken up significant market share in some of the leading markets like China and Vietnam. This trend is expected to be followed in the MENA region as well.
In the past, we explored the hidden value of discovery commerce and the vast opportunities it offers brands. Building on that, in this edition we will delve deeper into the impact of social media on the MENA retail market.
1. Social Media becoming increasingly vital as an advertising channel, as user activity continues to surge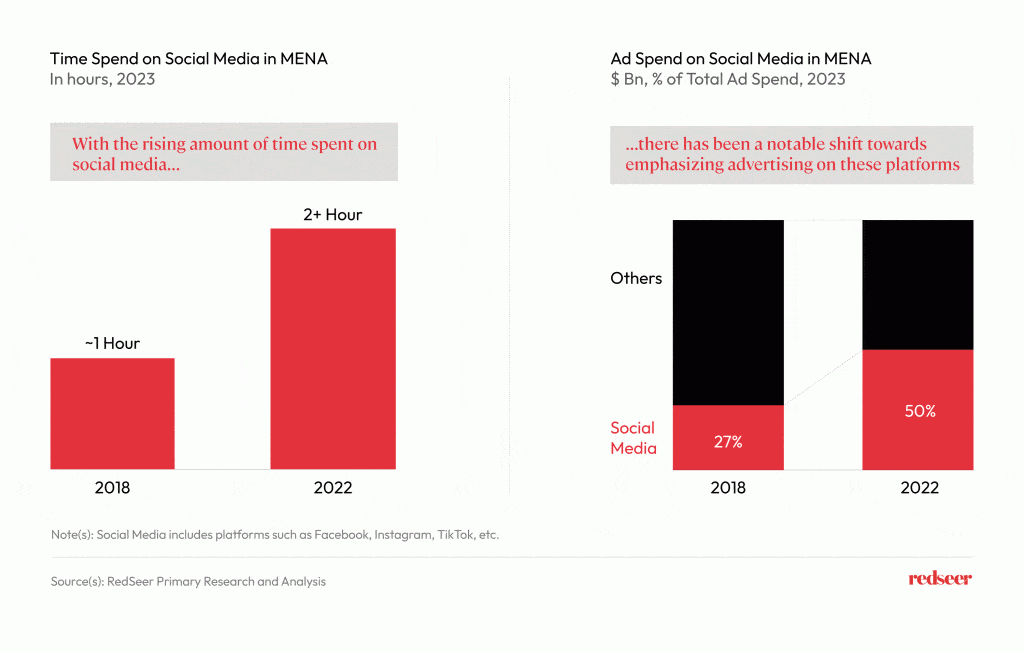 Time spent on social media channels continuous to grow with the increase in internet and smartphone penetration. The pandemic further accelerated this trend, leading to a peak of 8 hours a day spent on the internet for personal use. Consequently, the time spent on social media surpassed 2 hrs, triggering a substantial increase in ad spending on social channels.
2. Currently, Social Media influences ~30% of MENA's retail market, creating a potential $10 Bn+ revenue opportunity for such players
In the thriving $400 billion MENA retail market, social media channels wield significant influence, driving over 30% of a purchase. This social commerce market creates a $10Bn+ additional revenue opportunity for social media players.
3. This social commerce trend is already playing out in East Asian geographies such as Vietnam, China and Indonesia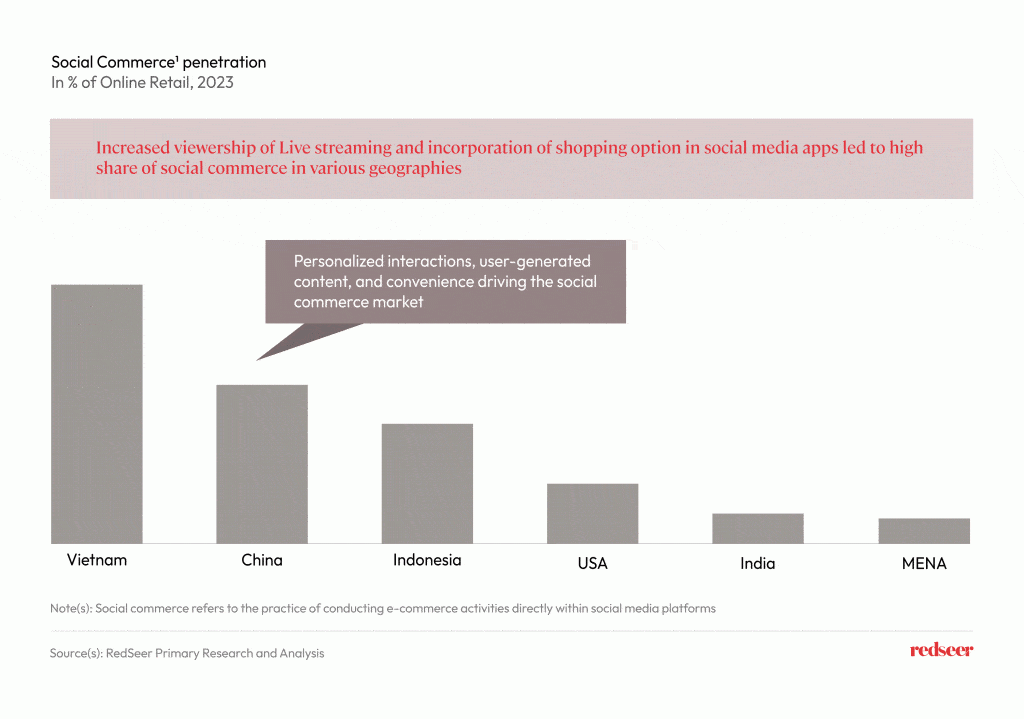 Social commerce has proven to be a resounding success in countries like Vietnam, China, and Indonesia. These countries have embraced the fusion of social media and e-commerce, allowing consumers to make seamless purchases directly through their favourite social platforms. For instance, TikTok's growth in Indonesia has been remarkable, with a rapid increase in market share by 5% within just one year of its launch.
4. MENA Players need to be cognizant of the emerging social commerce trend and take initiatives to tap into this opportunity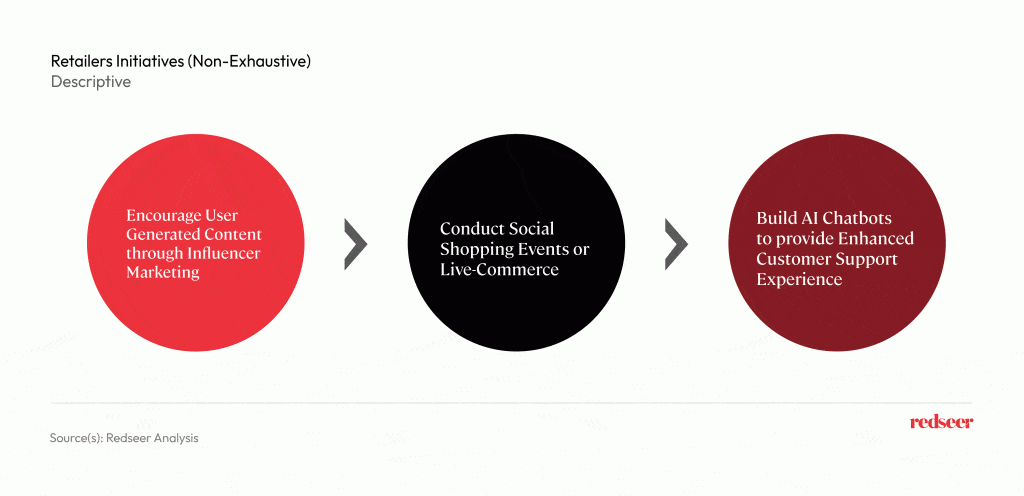 MENA retailers should shift their focus towards Gen Z and millennials, as these demographics tend to be impulse purchasers and are heavily influenced by social media players. To strengthen their position, retailers can take initiatives such as collaborating with content creators, hosting live e-commerce events, and implementing AI for enhanced customer support. These efforts will not only boost engagement but also capitalize on the increasing trend of social media-driven consumer behaviour.