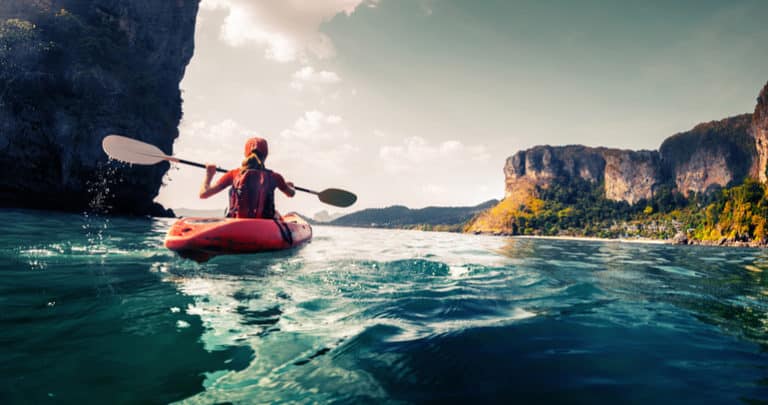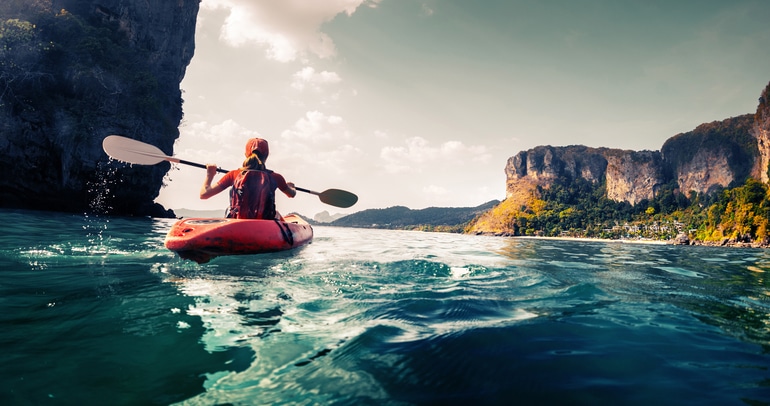 The global expansion story of Indian internet companies is just starting, long way to go ahead
Published on: Apr 2019
Over the last few years, we have seen many Indian internet companies starting to look at foreign shores in the quest for growth. This trend, which started first in the ticketing and food delivery space, has recently picked up significant traction, with players like Oyo and Byju's actively looking for build firms that are global leaders in their space. And Ola has also been looking to craft a similar global expansion story. Buoyed by this initial success, we see that many of the players in other sectors are also looking at global shores, in both products and services space.
In the chart below, we bring out the story of global expansion of Indian internet companies.
Per RedSeer analysis, we look at the global expansion of a firm, in three stages, with each stage corresponding to a greater share of revenues coming from non-Indian markets. Firms which have reached the stage of 'Citizen' would be the ones whose offerings are highly tailored to cater to a wide set of global customers- in short, they have achieved the highest degree of localization and product market fit. In comparison, a 'Tourist' is a firm, that is just starting to explore foreign shores, is in early stages of localization and achieving product market fit.
There are certain sectors, which have reached a higher degree of maturity in their global journey- with Oyo rooms kind of model leading in hospitality space, with its rapid expansion and localization in many markets, most notably China. Edtech is another sector which is relatively advanced in its global journey, with many players especially in adult learning space, having more than half revenues from abroad.
We believe that these sectors/players who are more ahead in their globalization journey can offer significant learnings for their peers who are just starting out their global expansion. These learnings range from how to build a local supplier base, to how to effectively tweak the product and marketing approach across the consumer funnel, in order to cater to a large set of local consumers rather than just NRI population.
---
The client was a new-age travel brand based in India with 6000+ chains who wanted to explore international markets in the industry and develop an entry strategy towards expansion. There were several problems to be addressed in this project. First, finding out geographies which are attractive in terms of potential market size. Second, what the current industry trends are in the geography along with the future growth drivers and prospects. Third, landscaping the supply side of the industry and identifying the supply constraints. And last, determining the impact of external factors like regulatory frameworks on the potential business.
The analysis started with identifying the attractive countries for potential market entry, and their online travel market share. From an initial shortlist of 50+ countries across Asia-Pacific, Europe & Middle East, 10 were shortlisted on the basis of tourist numbers and competitiveness, the market size of the hospitality industry, political stability and income growth rate among several other key performance indicators.
The second step was to look at the various supply factors governing the industry in the target geographies and their effect on online travel market share. We analysed the different market segments in the shortlisted countries to identify the potential entry segments. The segments were compared across 3 categories; the share of bookings received, the amenities provided and the financial strengths. Following this, we were able to identify the segments with the highest potential in each of these countries.
Following this, a demand-side analysis driven by primary trade and consumer research was launched in these markets to understand the demand dynamics intricately and future prospects. This research was backed by discussions with industry experts knowledgeable in the market and trade dynamics of the travel industry.
After analysis of the data, we were able to identify the supply and demand side factors governing the market and the online travel market share in each of the shortlisted countries. For example, in country 1 in our analysis, the top 4 cities formed ~50% of the total hotel market by value and the growth of the industry was propelled by big budget chains. Further, the vast majority of the tourists in this country were domestic with a healthy balance between leisure seeking and business-driven travelers. Similar conclusions were drawn up for other shortlisted countries and shared with the client.
RedSeer assisted the client in identifying multiple micro-markets across five different geographies for international expansion opportunities. The analysis was also crucial to formulate a well-drawn entry strategy for the client in these geographies and connect with potential partners to boost expansion.