The quality of education plays a key role in determining the life that one will build for themselves. For many Indians, studying abroad is an aspiration as it provides better scope, opportunities leading to a better quality of life.
This number of students going abroad has increased over the years and many factors played a role in it. Increased awareness about the benefits of studying abroad, upward income mobility in Indian households, gaps in India's education infrastructure, high standards of living abroad, are some of the primary factors. Here, we take a dive into the increasing outflow of Indian students and how this segment is expected to grow in the coming years.
1. ~700,000 students applied to study abroad in 2019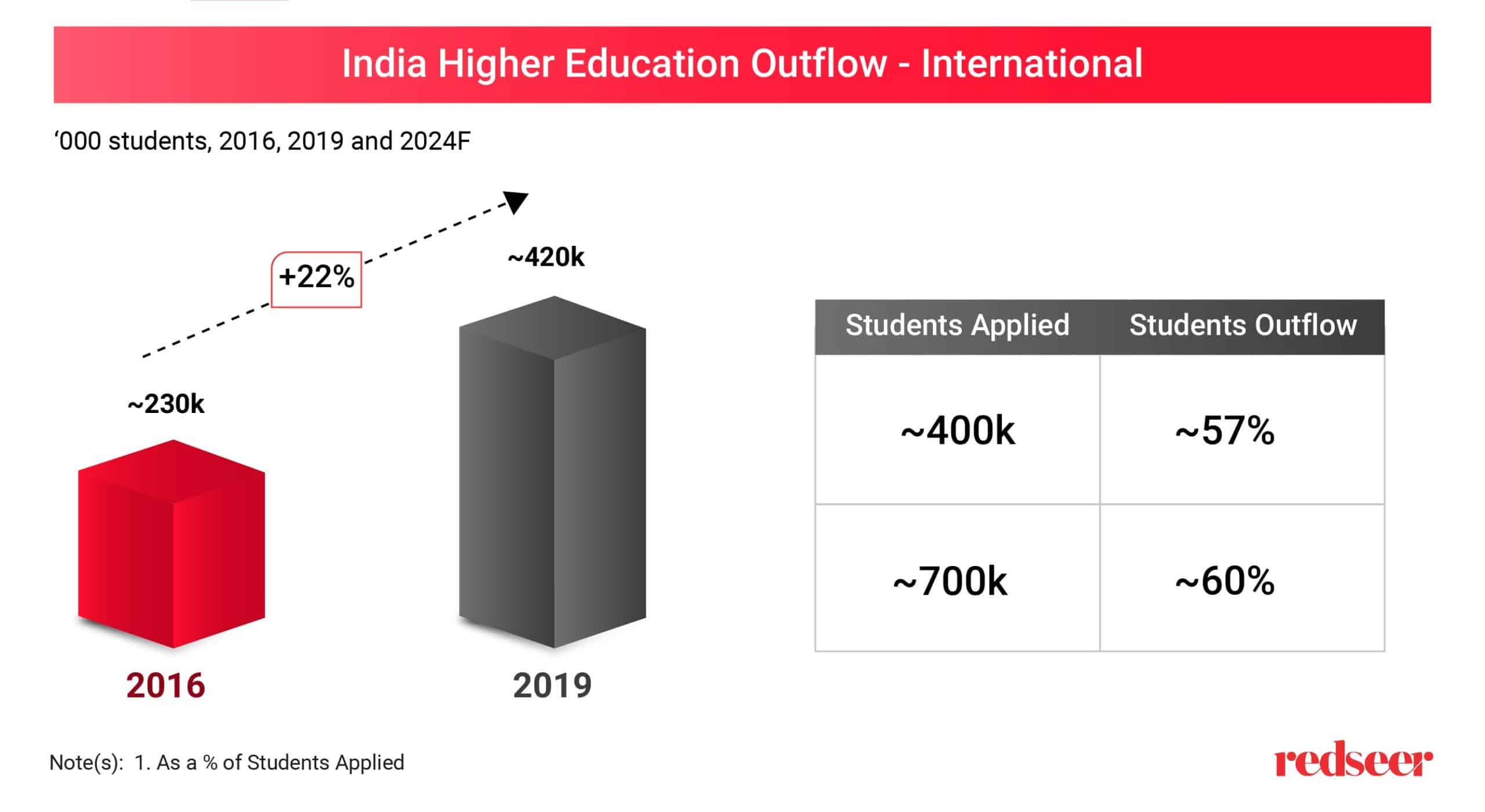 In 2019 alone around 420k students headed out but the total number of applicants was around 1.7x. This colossal increase is due to factors like rise in GDP in the past two decades leading to more consumption and awareness about education abroad.
Further, with the Indian students being well versed with English, there is a strong culture of students studying abroad in anglophone destinations. These factors have majorly contributed to this behavioural pattern wherein students aspire to go abroad in the search of a better quality life.
2. With 770k Indian students studying abroad in 2019; the outflow growth rates has become 6X of our domestic growth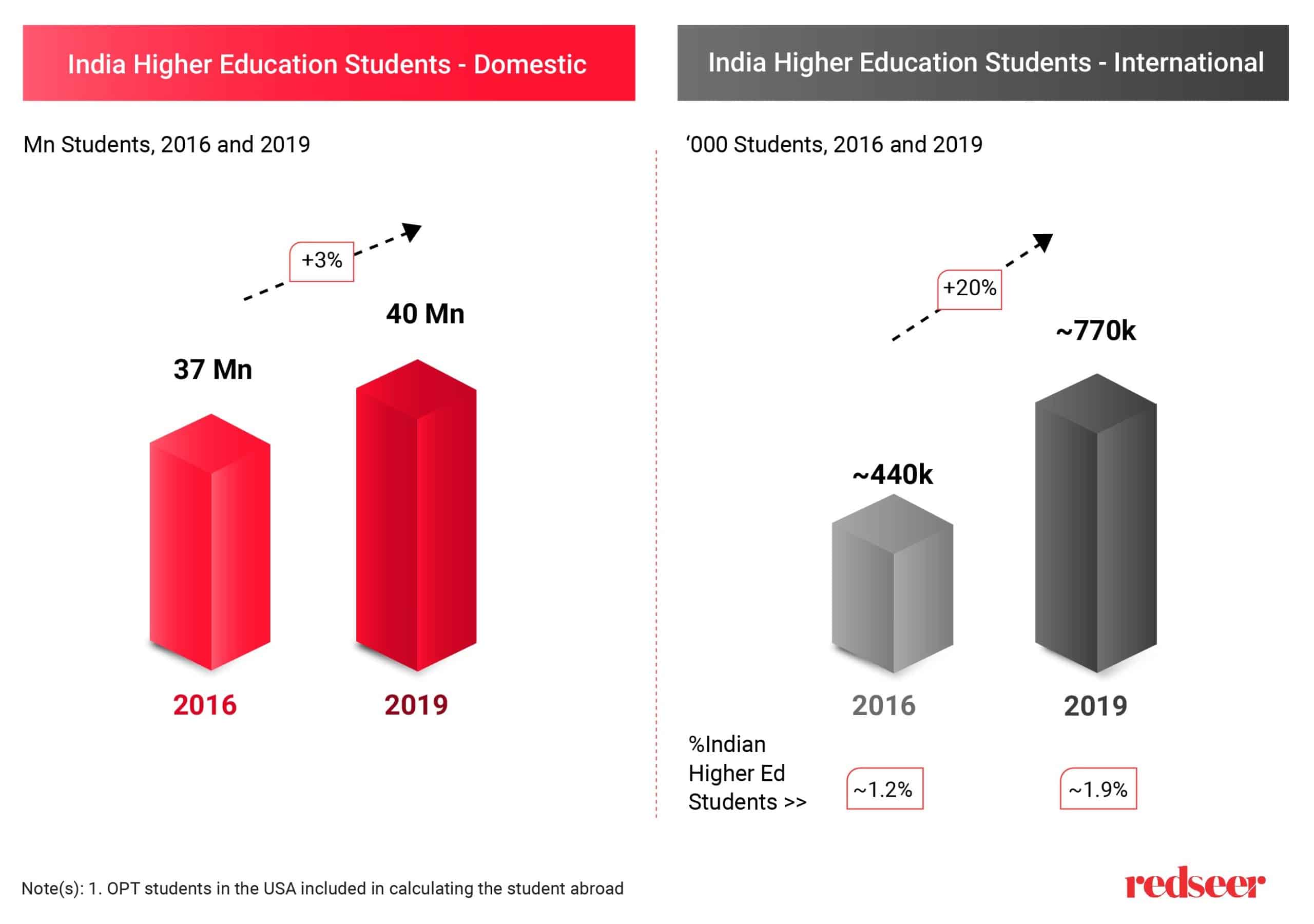 The growth in the outflow rates has outpaced domestic student growth by 6x in 2016-19 which shows the massive demand that this segment is witnessing. Our research shows that currently, 770k Indian students are studying abroad from 440K in 2016 which is a 20% growth. On the other hand, the growth in the domestic region has been merely 3% when compared to the demand for education abroad.
3. We expect ~2 Mn Indian students to be studying abroad by 2024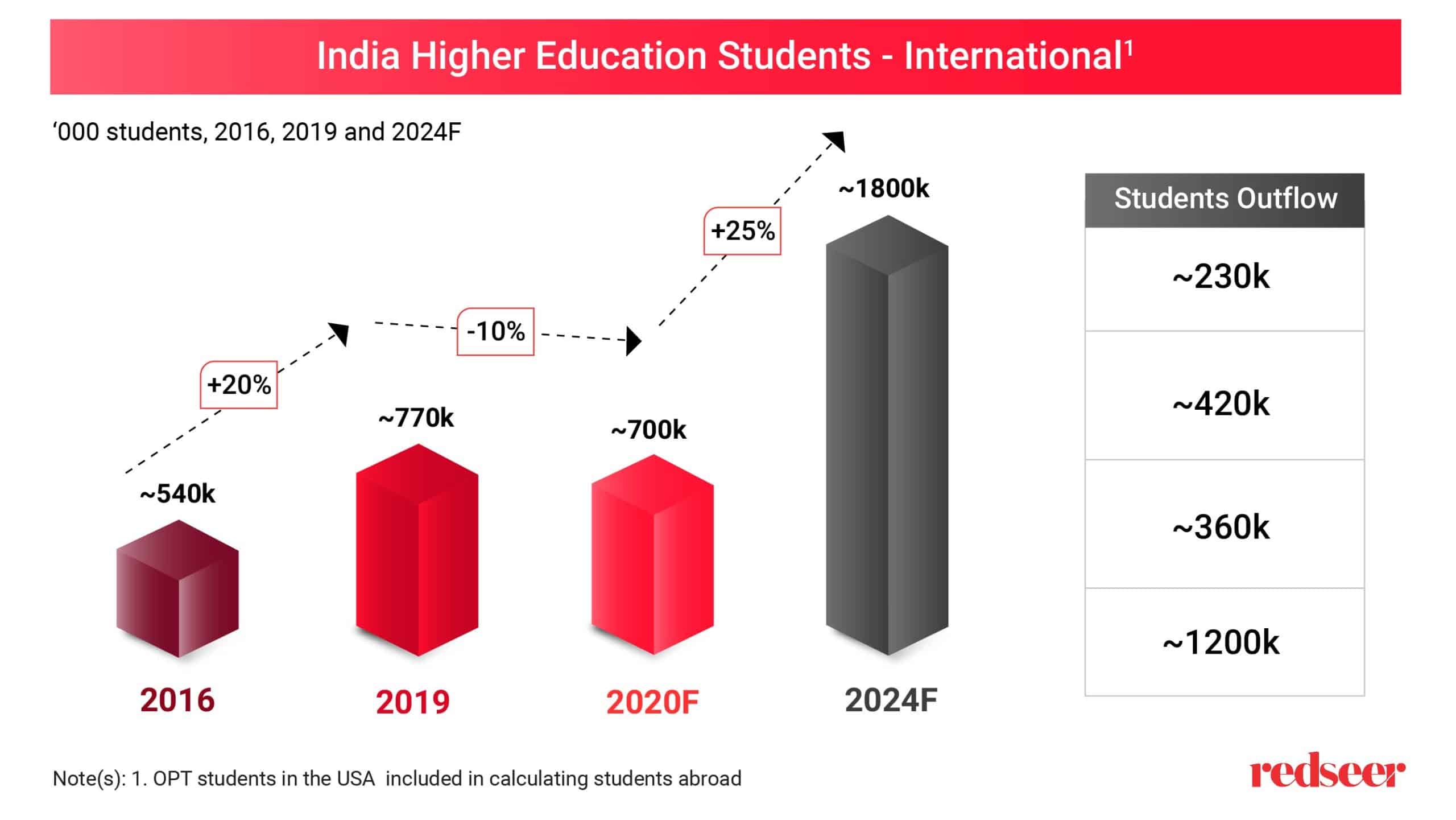 While the sector faced a stunted growth in 2020-21 as international borders were closed to combat Covid but is expected to regain momentum as things become normal. We are bullish about this segment's growth in the coming years. Our research shows that the total number of Indian students studying abroad will stand at around 1.8 million by 2024.
4. Spending a total of $~80Bn in tuition and other expenses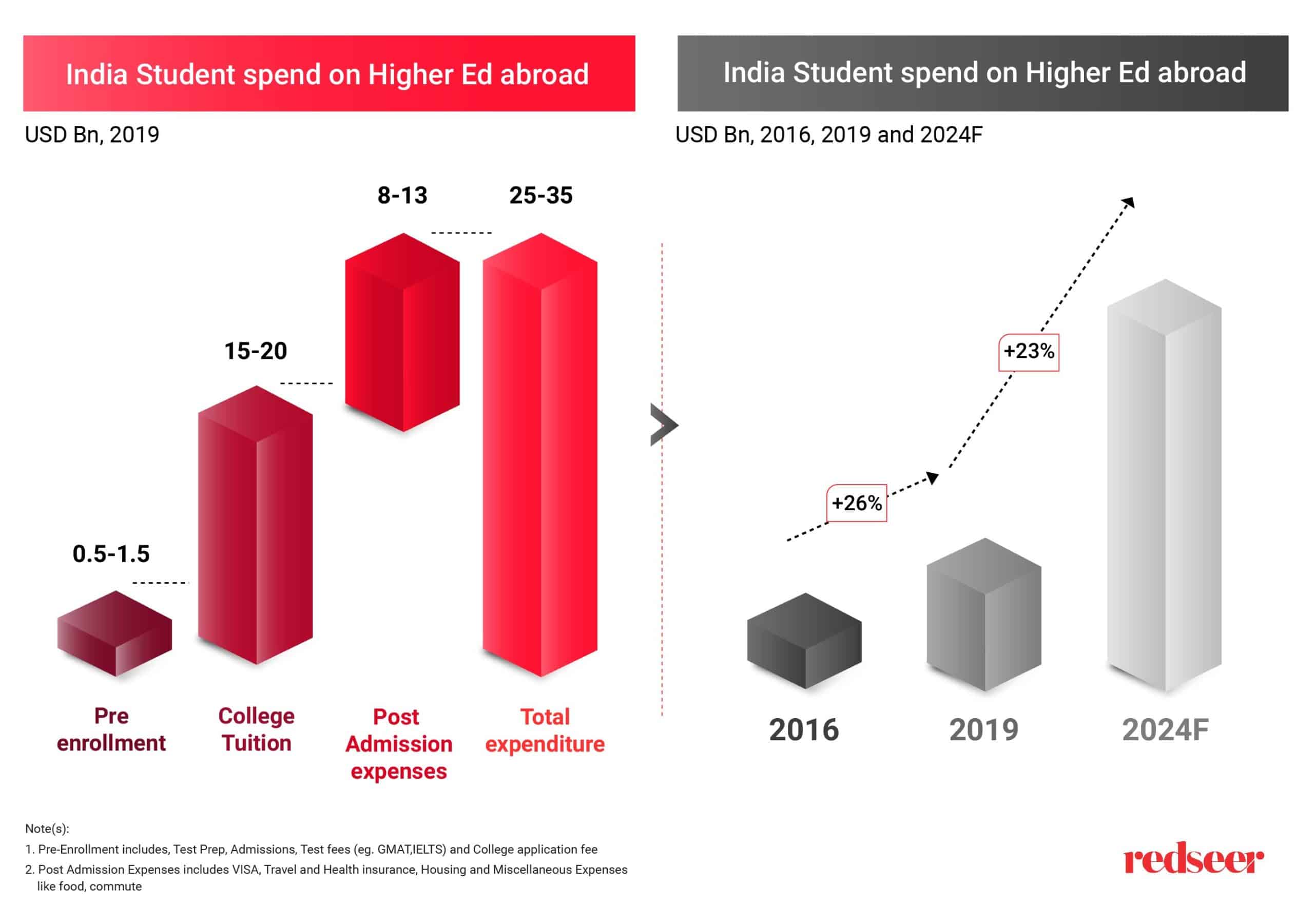 While the demand for studying abroad is increasing and the outflow is also increasing, student expenditure is also soaring and is likely to touch $75-85 billion by 2024 which will be an increase of >2x from 2019. This shows the high potential of this segment in the coming years.