We are excited to share with you some remarkable insights into the automotive landscape in the MENAT region. In this article, we focus on the growing preference for electric vehicles (EVs) and the potential for significant market growth in the coming years.
1. Turkey's consumers are embracing EVs as their car of choice with 40% of new car owners opting for EVs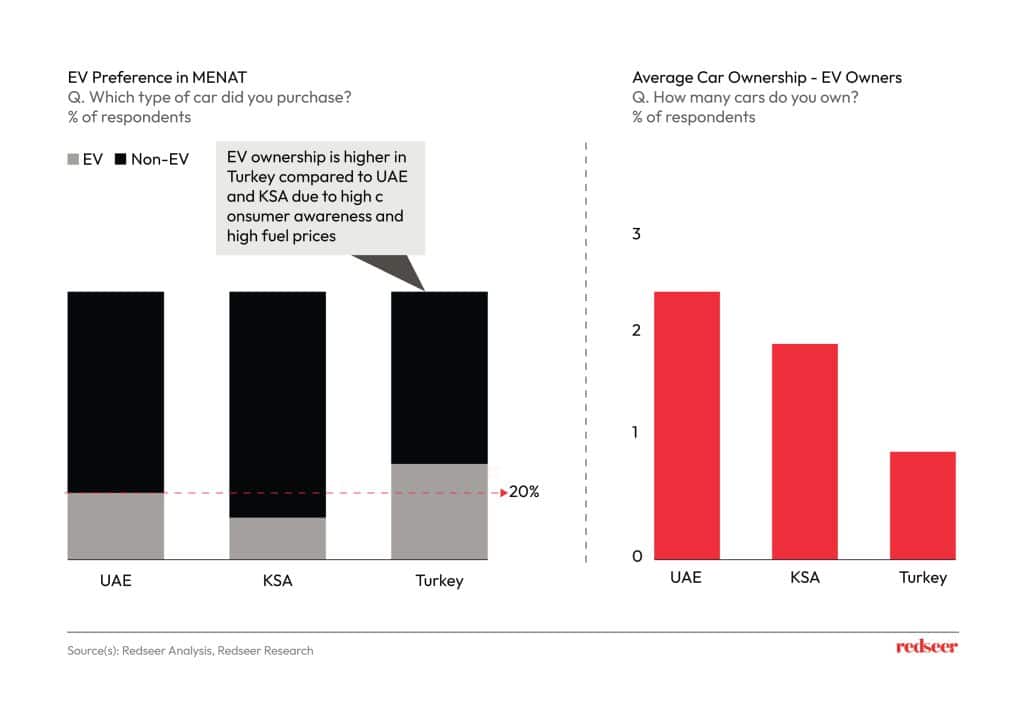 In the UAE and KSA, car buyers tend to own multiple vehicles, with a rising interest in EVs as their secondary cars. However, Turkey stands out as a unique case where a substantial 40% of new car owners have embraced EVs as their primary vehicles. This contrast can be attributed to factors such as charging infrastructure limitations and range concerns in the UAE and KSA, which have led to EVs being predominantly used as secondary cars.
2. There is a higher preference amongst the younger generation; however, affordability remains a key limitation in markets like KSA & Turkey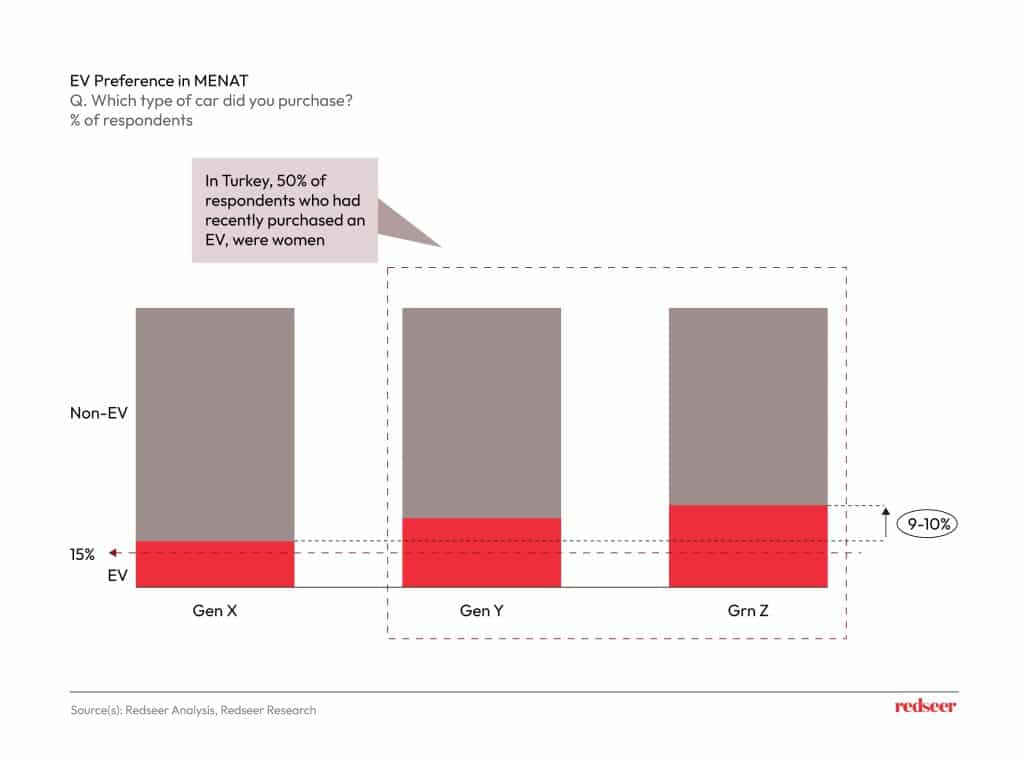 Across the MENAT region, EV buyers are predominantly young, trendy, and passionate car enthusiasts. These tech-savvy individuals are driven by a heightened environmental awareness, technological appreciation, and the increasing costs of traditional fuels. Notably, Turkey showcases a progressive trend with over 50% of recent EV purchasers being women, signaling a diverse and inclusive market. While the UAE has experienced a rise in the adoption of high-end EVs, Turkey and KSA driven by affordability have seen a rise in more value segment cars
3. …And with the right policy and infrastructural support, the EV market in MENAT, could capture ~12% of new car sales by 2027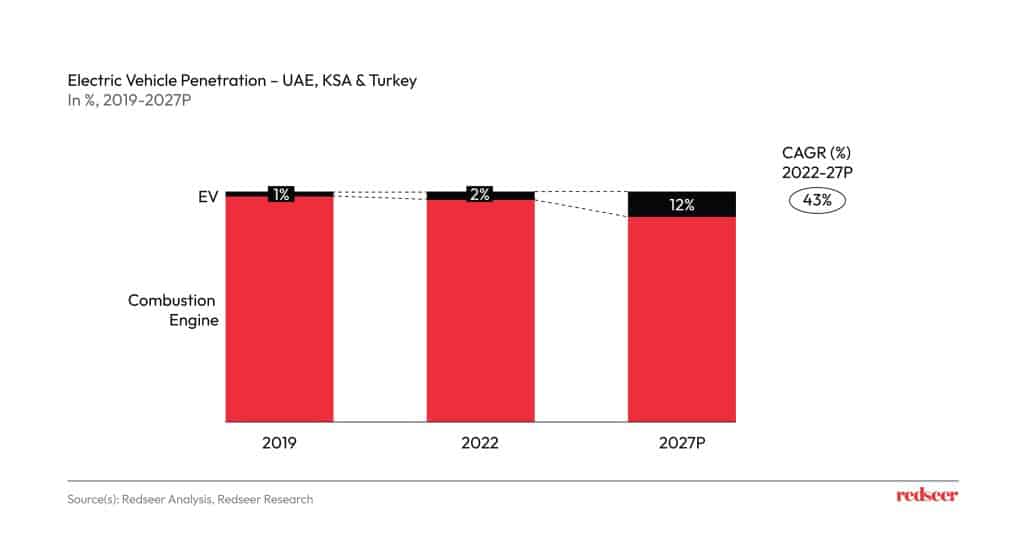 The region is on the cusp of a significant transformation in its automotive landscape. With the right policy and infrastructural support, the market is projected to grow its EV penetration 5x by 2027. This ambitious shift will see the percentage of EVs rise from 2% in 2022 to an impressive 12% in just five years. Policymakers and industry stakeholders are playing a vital role in this transformation by investing in charging infrastructure, providing incentives, and raising awareness among consumers. As these efforts gain momentum, the region has the potential to become a sustainable transportation hub.
The future of the automotive industry in the region is undoubtedly electrifying. As more consumers embrace EVs, we can expect to witness remarkable changes that will shape a cleaner, greener, and more sustainable future for all.