Ranked second for ease of doing business, Singapore's central location in SEA makes it a home for numerous international businesses. In this newsletter, we explore its significance and role as a pivotal hub in SEA.
01. Singapore is considered the hub of SEA, positioned strategically in the middle of SEA countries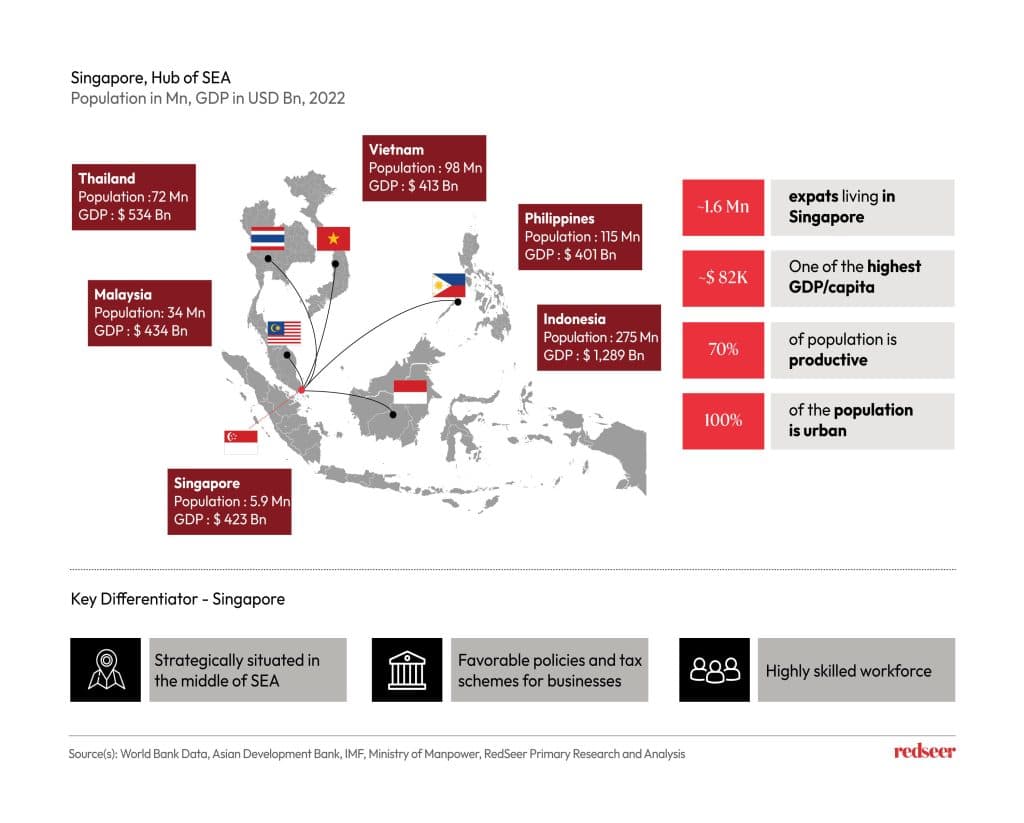 Singapore is viewed as the gateway to the SEA economy due to its strategic location. Many international companies establish themselves here, attracted by favourable tax schemes and its advanced economy, a fully urban population, and a substantial expat community.
02.Singapore is home for corporate activity in SEA, with foreign investors including MNC setting up shop in Singapore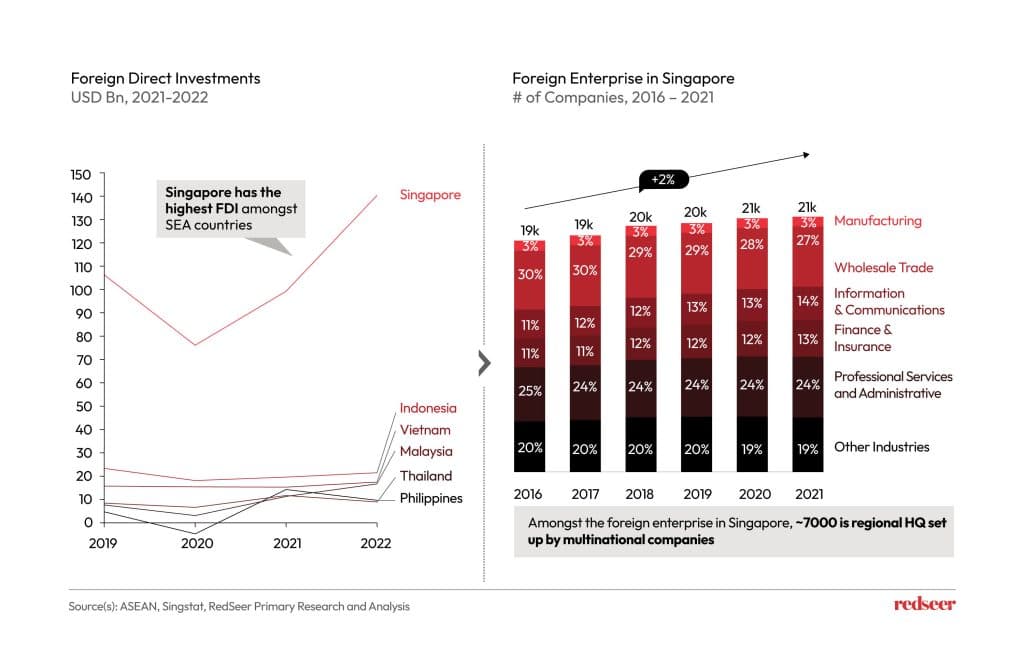 Singapore leads SEA countries in receiving the highest FDI. The number of foreign enterprises is also rising annually, with around 7000 MNCs establishing their regional HQ in Singapore
03. Singapore's regulations and infrastructure make it an ideal business hub, fostering innovation and local opportunities in its robust environment
Singapore's prominence in research and innovation, advantageous tax schemes, and highly skilled workforces make it an ideal business hub, fostering innovation and local opportunities across sectors such as financial services, hospitality, tourism, and healthcare.
04. As Singapore is the center of R&D in SEA, funding for deeptech has seen a significant increase over the last few years with healthtech, green tech, and machine learning emerging as the top-funded sectors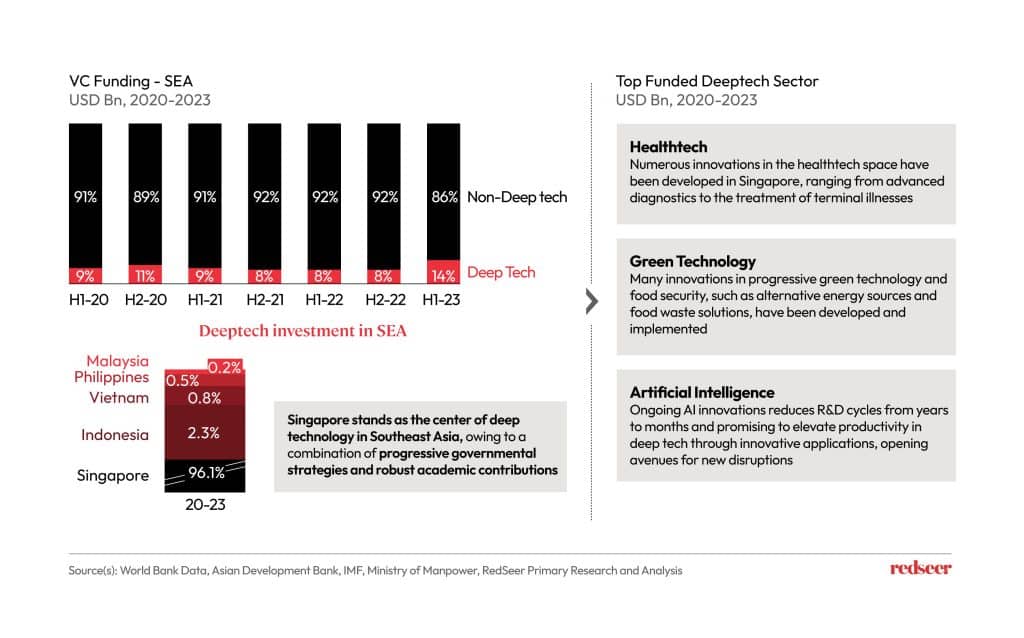 Singapore serves as the R&D hub in SEA, thanks to progressive governmental and academic contributions. This year, SEA's deeptech funding has notably increased, with most innovations occurring in healthtech, green technologies, and AI.
05. Singaporean enterprises initially grow and gain recognition domestically before scaling up to other regions, typically perceived as more premium offering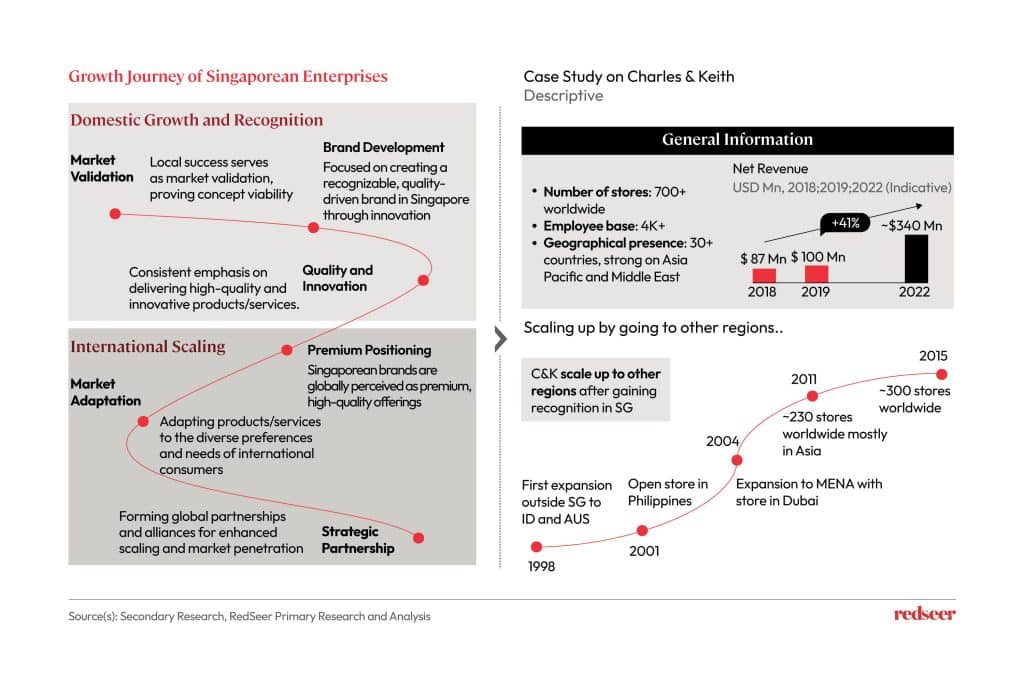 Singaporean enterprises typically innovate and grow domestically before gaining recognition. Post-recognition, they often scale up to other regions, especially other SEA countries where they are perceived as more premium offerings. This growth trajectory has been evident in many brands including Charles and Keith.