Its that time of the year! Black Friday has had a significant impact on the buying behaviour of consumers and now has become integrated in the retail calendar in UAE.
This year Black Friday's market growth is anticipated to stabilize as compared to last year, however it has now evolved into a festive last quarter with impactful moments, spanning from Singles Day to Christmas/New Year sales. This extended period remains crucial for new launches, delivering quality experiences, and year-end sales.
1.Black Friday market growth is expected to stabilize but has extended to a full quarter with multiple new impactful moments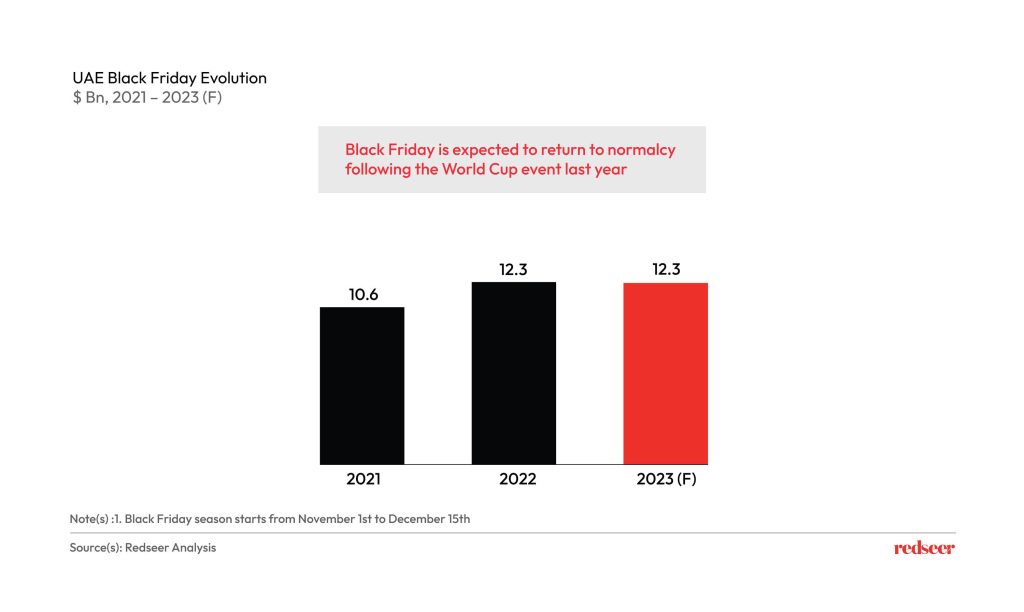 Black Friday Sales stabilizing but still significant. While the World Cup influenced sales last year, it is anticipated that the MENA retail calendar will return to its usual patterns. The significance of Black Friday retail sales is diminishing as consumers now shop throughout the year.
2.These key moments are witnessing varying sector sales spikes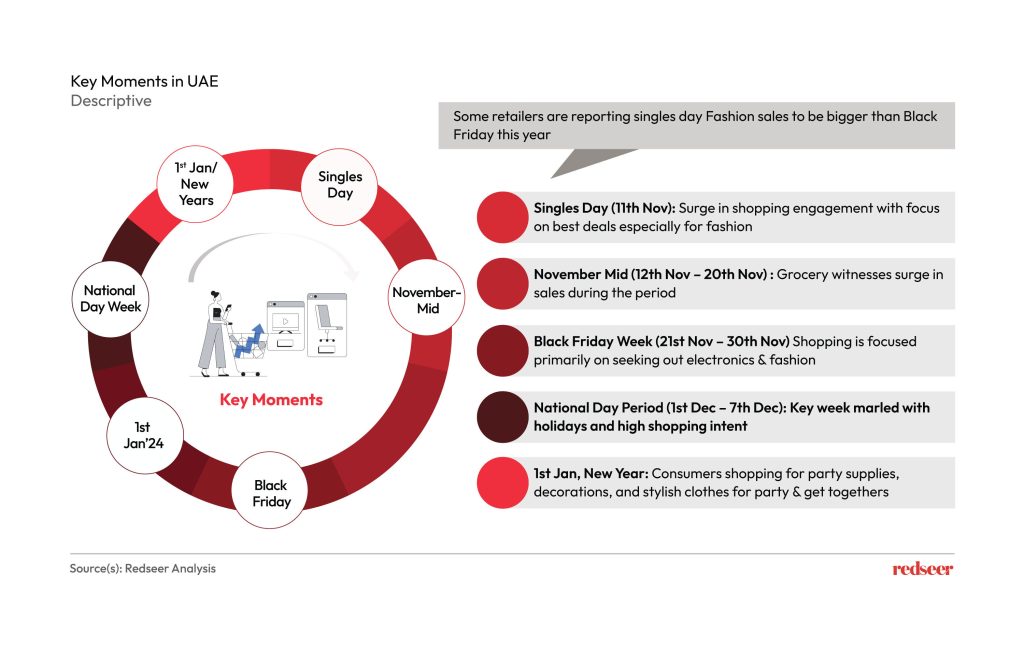 Numerous key moments have emerged, each characterized by distinct spikes in consumer activity. Notably, some retailers are revealing that Singles Day fashion sales have surpassed Black Friday this year. For instance, 11.11 specifically witnessed a surge in fashion shopping engagement.
3. Electronics the traditional key driver during Black Friday will be replaced by fashion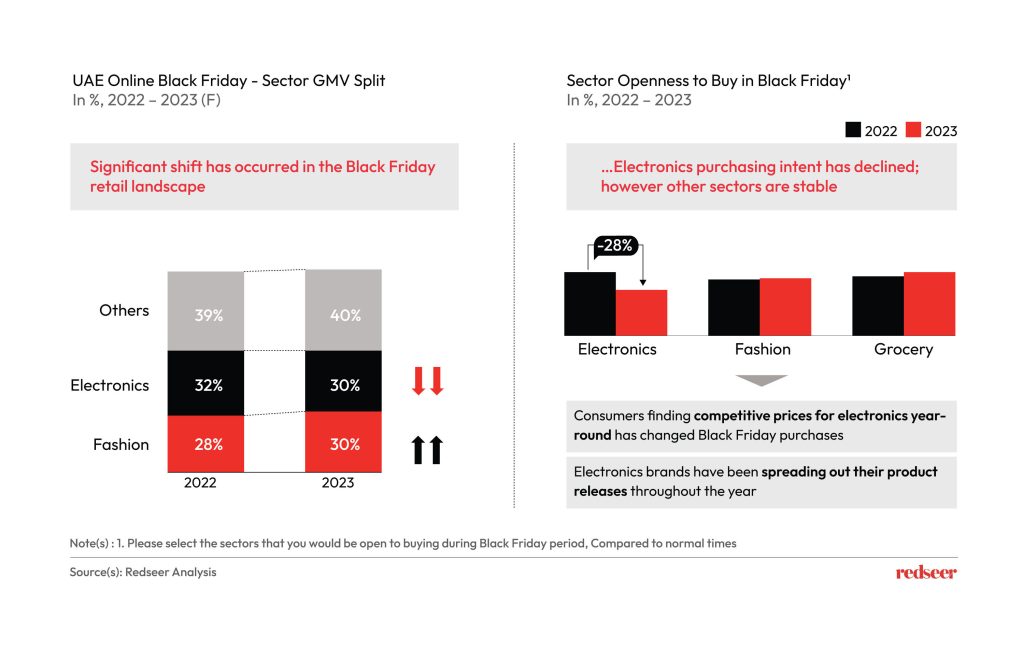 Black Friday retail landscape is undergoing a notable transformation, with fashion poised to overtake electronics as the dominant category.
In the past, electronics consistently held a higher purchase intent, but this trend has now reversed. This shift can be attributed to the availability of competitive prices year-round, which has diminished the traditional significance of Black Friday in the electronics market.
4. This period continues to be an important for new launches, delivering quality experience and end of year sales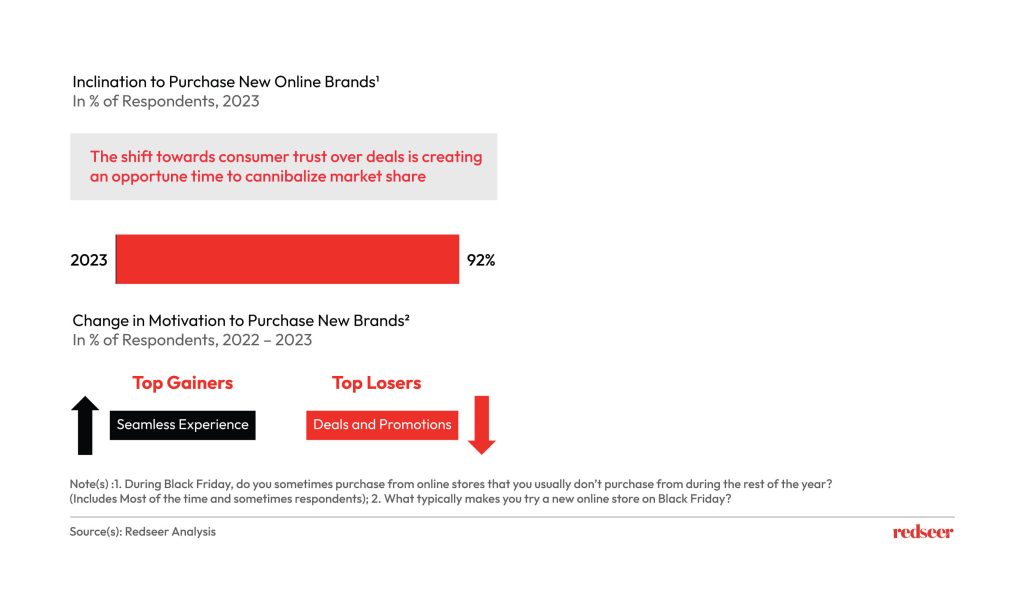 This season is crucial for new launches, quality experiences, and year-end sales. A noticeable shift in consumer behavior reflects a growing preference for seamless experiences.
Brands should focus on inventory optimization, efficient customer support, and consistent messaging to deliver seamless experiences.